The New Realities of Virtual Learning
The $1 trillion online education market is benefitting from the pandemic, the great resignation and a thirst for lifelong learning. The trend appears likely to continue.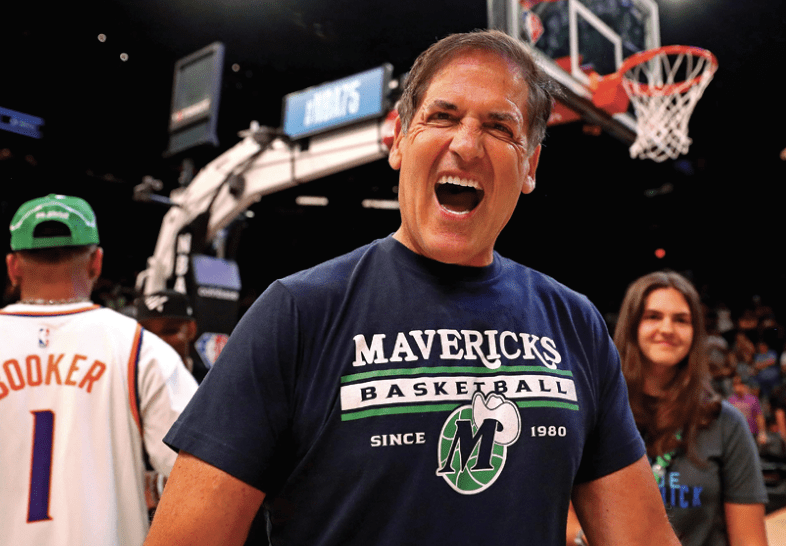 The pandemic forced students and professors online, joining dozens of educational resource companies already there. The resulting growth of skills-based learning and the gig economy, coupled with the great resignation, could make virtual learning a $1 trillion market by 2025.
At the height of the COVID-19 pandemic in fall 2020, an estimated 73% of postsecondary students—14.1 million—were enrolled in at least one distance education course, according to the National Center for Education Statistics (NCES). Of those students, 39%, or 5.4 million, were taking some but not all classes online, while 61%, or 8.6 million, were signed up exclusively for remote learning, NCES said.
Institutions ranging from Ivy League schools to local community colleges are turning to online learning to supplement course offerings, expand hybrid learning that combines in-person and online classes, or provide courses for online learners globally. According to NCES, a government agency, more than 97% of public four-year and two-year higher education institutions are offering online classes, and more than 50% of private institutions are following suit. The market seems ripe for growth.
But even beyond offering traditional education in a virtual environment, dozens of companies are offering lifelong learning platforms online. Some, like Coursera, 2U, Udemy and Fiverr, are publicly traded and are acquiring smaller niche curriculum platforms.
This online growth spiked during the pandemic as people trapped at home looked to gain knowledge, learn a new hobby or train for a side hustle. It happened just as many high school graduates looked at alternatives to college. Some 662,000 fewer students enrolled in undergraduate programs in spring 2022 than a year earlier, a decline of 4.7%, according to the National Student Clearinghouse Research Center.
As of January 2022, only 51% of Gen Z teens reported an interest in pursuing a four-year degree, down from 71% from May 2020, according to a recent national study by the ECMC Group of more than 5,000 high school students between the ages of 14 and 18.
Learners of all ages are turning on their computers to take skills-based classes they often find affordable, accessible, inclusive and flexible, said Chase Jarvis, CEO of CreativeLive, which offers 2,000 online classes in creative and business categories to more than 10 million learners.
"It took the pandemic to really take online learning to the masses and make it mainstream," he said, "and it forced us to innovate in ways that we had not, in rather uncomfortable ways over a short period of time, to satisfy learning requirements."
Some of CreativeLive's business classes are taught by such entrepreneurs as Richard Branson, Mark Cuban, Daymond John and Brene Brown. It was acquired by Fiverr in October 2021.
"Now, because of that innovation, it's become a lot more dynamic, it's become a lot more diverse, it's become more inclusive, it's allowed people to work from home or remote," Jarvis said. "Both colleges and what I call lifelong learning—the relationship between obtaining a skill through any means and putting that skill to use in the marketplace—it helped transform that."
Lifelong learners are the target of companies like CreativeLive, Fiverr, Udemy, Skillshare, Coursera, MasterClass and others. They are individuals willing to invest in their own professional and personal growth, using online learning to gain new skills and prepare for whatever comes next. More companies are also offering these classes as a job benefit to help employees master new skills.
Although many of these courses are not accredited like traditional colleges and universities, they're skills-based so after completion learners can promote themselves as independent contractors. The course fees are minimal, typically around $150 annually for subscription access to thousands of classes, instead of $20,000 or more annually to attend college.
"Not everyone can afford to go to college or university and in the post-pandemic era, people are focusing more on practical, workplace skill development," said Stephanie Stapleton, senior vice president for customer success at Udemy Business. Traditional classroom learning can't keep up with rapidly evolving technologies and the skills needed to stay ahead, she said.
"Online learning has democratized education and is allowing anyone with access to the internet to keep pace with technological advances and gain the skills they need to start or advance their careers," Stapleton said.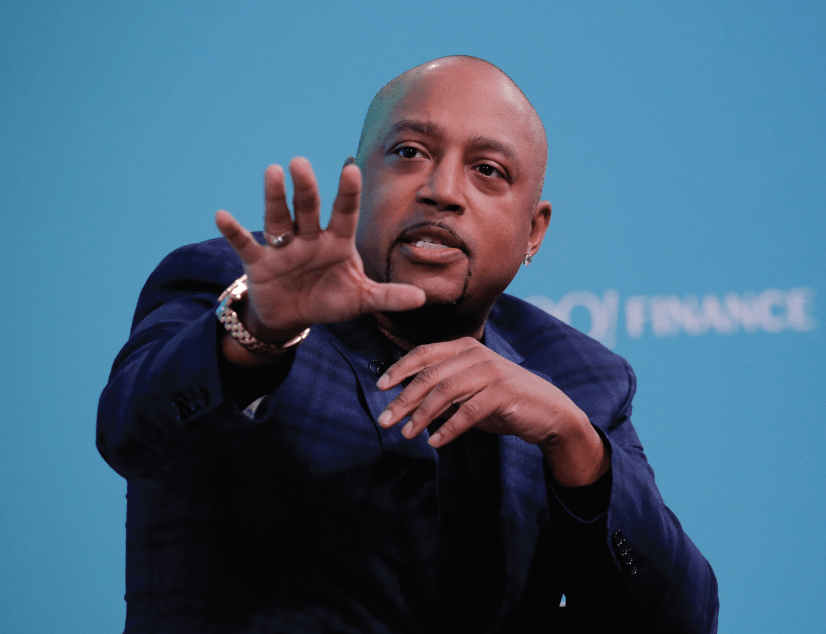 Udemy serves 52 million learners worldwide in over 75 languages and 196,000 skills development courses led by 68,000 instructors in areas that include technical, leadership, functional and personal well-being. Udemy Business offers 16,000 courses for employee training and development worldwide.
Skillshare, another online learning platform, offers 40,000 classes covering creative topics with learners who turn around and teach classes on the platform.
"We've got 10,000 creators who are building a livelihood on Skillshare, with our top earners pushing $1 million a year on our platform—not bad for a little side hustle," said Matt Cooper, CEO of the privately owned Skillshare. The great resignation of people switching career paths also contributed to the company's growth, he noted.
"When the economy sucks, people go back to school, they reinvest in their personal skills and their knowledge," Cooper said. "I think we're kind of sitting at the juxtaposition of a lot of important things going on."
The short classes, he said, are not academic, but they're functional and hands-on. The focus is on information, access, affordability, flexibility and giving learners the leverage they need.
"I don't think traditional education is going away," Cooper said. "But there's no easy way for me to go back to the traditional model to stay up to speed and keep up with all the trends, such as if you want to learn about blockchain and NFTs. You come to these online learning platforms like Skillshare to learn those things."
Schools are responding to those trends. Take the example of Arizona State University in Tempe, Arizona, which has been an innovator and leader in online education for more than a decade. Beyond its ASU Online endeavors, ASU has also developed a variety of global online extension programs.
Its Universal Learner courses are first-year college classes taught by ASU faculty and served more than 65,000 students of all ages globally during the 2021-22 school year, according to Rachel Reed, ASU student success designer.
There are no prerequisites and transcripts are optional. Students pay $425 only if they choose to convert the course for college credit transferable to the college of their choice. ASU also has expanded its Learning Enterprise division to serve students K-12 to mid-career to post-retirement.
"The Thunderbird School of Global Management launched the Francis and Dionne Najafi 100 million learners global initiative," said Tim Summers, executive director of Third Horizon Initiatives for Arizona State University where he is the founder and lead of Pocket, "which aims to offer online, global education in 40 different languages across the globe, at no cost to the learner. It's just one example of the kind of massive global learning initiatives that ASU is embarking on."
Purdue University in West Lafayette, Indiana, also was an early entrant into the online education market for higher education learners. Under the leadership of President Mitch Daniels, Purdue University Global was born but it was also integrated into the undergraduate curriculum even before COVID-19. Most Purdue students take at least one online course or a hybrid course which includes in-person and online study. Degrees and certificate programs are also offered at Purdue through online education.
"It is expanding higher ed, giving a second chance to people who tried and didn't finish college before or never tried," Daniels said. "One of my most moving moments was the commencement of Purdue Global where you will see mothers and daughters graduating together, elderly people, folks who never expected to achieve that credential and what it might mean to them."
At Purdue and other universities, students who are on the fast-track to graduate in three years will often take online classes throughout the summer months to achieve their goal.
But not everyone was a fan of online learning when the country shut down during the COVID-19 pandemic and universities moved their courses online but often maintained high tuition costs.
"The pandemic has turned many people off online learning, and you can understand why—watching stodgy traditional universities try to bumble their way through Zoom classes was a spectacle to behold," said Preston Cooper, founder of the nonprofit Foundation for Research on Equal Opportunity.
"But done thoughtfully, online education can be quite effective," he continued. "I think it's most useful as a supplement rather than a replacement for brick-and-mortar instruction. Online education opens up lots of new classes for students to take even if their campus doesn't offer those courses in-person. You can combine the new frontiers of an online education with the benefits of an in-person education if you do it right."
However, not every college and university is doing it right, according to some education experts.
"Student satisfaction with online learning is actually extremely low, and measures of the effectiveness of higher education online is actually also pretty low," said Robert Detweiler, author of The Evidence Liberal Arts Needs and managing director of higheredimpact.org.
Detweiler sees colleges and universities cautiously adopting online methods to connect with students unable to attend classes in person full time. He also believes the costs of delivering online education have not been as low as some universities may have expected.
"Except for targeted information delivery or special needs delivery, I don't see higher education adopting a digital model broadly because students don't like it and it's not effective," Detweiler said. "For specialized education and for certification programs, I think it'll take an even greater role."
But James Altucher, author of 20 books, including 50 Alternatives to College, characterized online learning as "amazing."
"There's so much more variety, so many more courses, and I can learn more quickly, more cheaply," Altucher said. "I remember just as much from these courses as I do from a college course I might not have been interested in but was required to take."
Altucher sees the thirst and need for learning at any age contributing to the explosion of online learning, which he predicts will change the landscape of college.
"The effect on higher education is that it's slowly convincing students and corporations that you don't always need a college degree—it's just as good if you get something like a Google certificate at Coursera," Altucher said. "I do think it has a long-term effect that fewer people will go to college and more people will do online learning."
ASU in Your Pocket
Arizona State University has been at the forefront of technology-enhanced teaching and is developing a "Pocket" app for students to take their learning wherever they go.
"To assist learners along their journey, we're developing Pocket, a technology solution that enables learners to privately and securely capture and store the holistic evidence of their learning—what learners create in any format," said Tim Summers, ASU's executive director of Third Horizon Initiatives and founder and lead of Pocket.
Users can then share what they've learned with employers, he said.
Learning evidence fits into the Pocket, including transcripts, papers, diplomas, digital credentials and badges, capstone projects, art, videos, performance pieces, experiments, discoveries—and the list goes on.
"It can all be stored in a secure, verifiable and instantly accessible Pocket,"
Summers said.