Online shopping. It's faster than traditional shopping, and things get delivered to the front door. No annoying queues, no talking to humans and, perhaps best of all, shoppers can scroll through Amazon in pajamas while drinking raspberry wine. What's not to love?
As it turns out, there may be one thing: customer reviews.
Reviews are important. Nearly 95% of shoppers read them before making a purchase, according to PowerReviews data. But besides the arguably off-topic and hard-to-read ones, what percentage of Amazon reviews might be downright fake?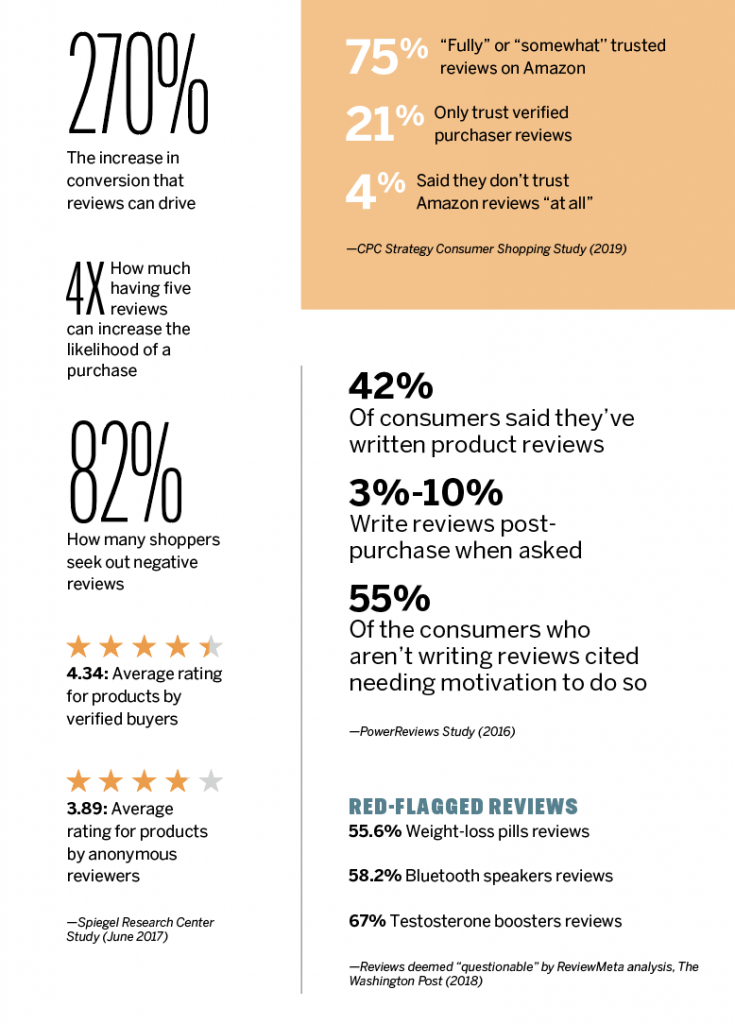 Bemused by reviews?
Use free tools that analyze Amazon reviews, such as ReviewMeta or Fakespot.
Repetitive comments raise red flags with reviews. If a particular review seems suspicious, check the poster's account. If the reviewer has written several similar reviews or has submitted a lot of reviews in a short period of time, the answer seems obvious.
Teodora Dobrilova is a tech enthusiast, author at Review42, and the editor-in-chief at TechJury. @techjuryo