Side Hustle Success Stories
Most part-time gigs simply supplement a full-time job, but these side hustles blossomed into major, life-changing enterprises for some savvy entrepreneurs.
While side hustles start on the side, they don't always stay there. After all, the driving forces that inspire side gigging are many—from meeting an economic need or practicing a unique skill to testing a burning idea or exploring an individual passion.
As such, no two profiles in the following collection are the same. However, they do share similarities. Each story covers a founder or co-founder of a venture that started as a side hustle. And in every case, the side hustle became successful enough to scale into a full-blown business.
Regardless of what inspires a hustler to start working on the side, with the right approach, what starts as a hustle could turn into a lucrative career.
Playingcarddecks.com
This magician's success is anything but an illusion
Professional magician Will Roya began performing magic gigs in college and then graduated to his own stage show in Las Vegas. But he has since replaced pulling rabbits from hats with pulling big sales from his own playing card e-commerce business, playingcarddecks.com.
What is now home to over 1,500 card deck designs and other merchandise (see Gift Guide p. 43) started when Roya was still performing magic. He told Luckbox his first foray into sales came when he sold instructional DVDs after his magic shows.
"I knew there was a market for good instruction videos," Roya said. "This was before the popularity of YouTube."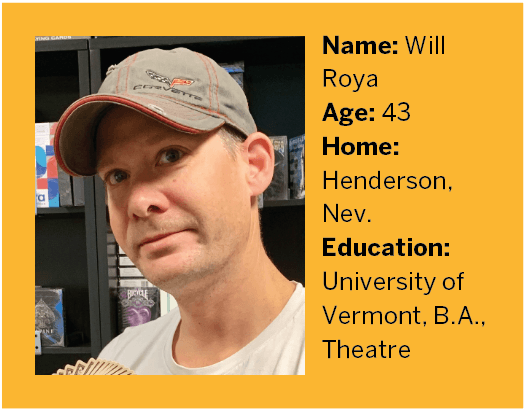 But Roya's side hustle went through several transformations. What started with selling instructional DVDs for magicians expanded when he began selling his wares on eBay. Before long, his side hustle became his full-time gig.
With only one full-time employee to handle shipments and several freelancers to help out, Roya's site processes about 2,000 orders a month and is on track to make
$1 million in gross sales this year.
For prospective side hustlers seeking advice, Roya suggested finding something that can scale and could make money in one's sleep. Great customer service, he added, is probably the biggest factor to his success.
"Make a plan and stick to it," he said. "If you really want to be successful, I would say go all in on one thing once the concept is proven."
Exploding kittens
No animals were harmed in the making of this business
Elan Lee has made a name for himself in the Kickstarter universe. He entered the workforce cleaning up after dogs at a pet store, went on to work for Microsoft as a lead video game designer and later helped create the ninth most-funded Kickstarter campaign to date in Exploding Kittens (see Gift Guide p. 43).
Nearly 220,000 backers pledged over $8.7 million to breathe life into the project, described as "a card game for people who are into kittens and explosions and laser beams and sometimes goats." It was listed with a $10,000 funding goal.
"We hit that in seven minutes," Lee told Luckbox. "We hit about a million dollars in, I think, two hours."
While many factors led Lee down the path to designing a card game, he said the most influential one came to him during a visit to his brother's house.
"He has two kids," Lee said. "I walked in the door, and they were both in the living room playing a video game on the Xbox. When I walked in, neither of them even looked up to say hello."
The ironic part: They were playing a video game Lee helped create.
"They were in a room with me and each other, and their mom was in the room too, and none of them were talking—it was like they were isolated and lonely in a room full of people. And it felt horrible," Lee said. "I needed to do something to bring people together and celebrate each other instead of staring at screens."
But what is now Exploding Kittens started as Bomb Squad. Lee's friend, Shane Small, who also worked at Microsoft, had come up with the idea for a mobile game based on Russian Roulette. After building a paper prototype, Lee and Small realized not only that the game had legs, but that it would work better as a card game.
So Lee and Small left Microsoft at the same time, determined to solve the problem of getting people away from screens. They decided to put their idea on Kickstarter while they looked for their next jobs, but sometime before that, Matthew Inman, cartoonist and creator of the webcomic site The Oatmeal, got involved. Inman drew the illustrations for the cards and suggested replacing bombs with the now-iconic exploding kittens.
"Matt literally drew all the cards in about two weeks, and we put it up on Kickstarter probably a week after that," Lee said. "Between the time the game was invented and the team was formed, it was probably up on Kickstarter within three weeks."
And they didn't have to spend a cent.
It took about an hour after launching the campaign for Lee to realize that what was originally a side project had just become his new full-time job. And Exploding Kittens LLC hasn't stopped creating since, releasing other critically acclaimed games such as Bears vs Babies, You've Got Crabs, On a Scale of One to T-Rex and Throw Throw Burrito, in addition to expansion packs for the game that started it all.
"On a daily basis, we sell somewhere between 2,000 and 3,000 games," Lee said. "It's so flattering and it's so incredible to think that this thing that we built—really intended to be a small diversion because it brought us joy—is now bringing so many other people joy."
What started out as a three-man team working out of Lee's garage has scaled into a 25-person team working in a full-blown studio, selling somewhere close to 9 million games across all titles since Exploding Kittens was released in July 2015.
And if that wasn't enough, Lee said the team rented the Portland Convention Center from May 16-17 of next year for the first "Burning Cat," a game-packed convention for attendees to play, learn and connect with like-minded people. The only rule: no screens allowed.
Lee had the following to share with aspiring side hustlers:
"When you look closely at all your big ideas, your inventions, your passions, and you start to form a clear picture of what they might look like when they come together, you must also make room for another thought," he said. "You're never going to know if any of those ideas are worth anything unless you try to build them. And the actual barriers to getting started are much less scary in reality than the versions in your head."
Vortic Watch Company
Time is money, literally, with this scaled-up side hustle
Challenged by their Penn State professors to come up with a product that was 100% made in America, RT Custer and his friend Tyler Wolfe brainstormed on a golf course between classes.
"We like to say America wasn't assembled, it was built," Custer, who is related to the late Civil War general, told Luckbox. "In my opinion, you shouldn't be able to call your product 'Made in America' unless all the components are also made here."
Their conversation eventually shifted to watches—specifically how no one was making completely American wristwatches. But that, they decided, ought to change.
The duo didn't start by building watches by hand—they didn't know how to. But they knew that completely American-made timepieces existed in abundance in the antiquated style of century-old pocket watches.
In fact, between the mid-1800s and mid-1900s, 10 U.S. companies produced over 100 million pocket watches. The insides of those watches, Custer said, were often thrown away after their gold or silver cases were melted down for cash.
"We just went all in on this idea of saving pocket watches and turning them into wristwatches," Custer said.
Thus, the business model powering the Vortic Watch Company (See Gift Guide p. 37) was born—producing what the industry calls "pocket watch conversions," or taking the insides, called movements, of pocket watches and putting them into modern wristwatch cases.
Custer and Wolfe were at the helm of their new business as co-founders, but the enterprise started as a side hustle while Custer worked as a logistics engineer for Walmart for two years.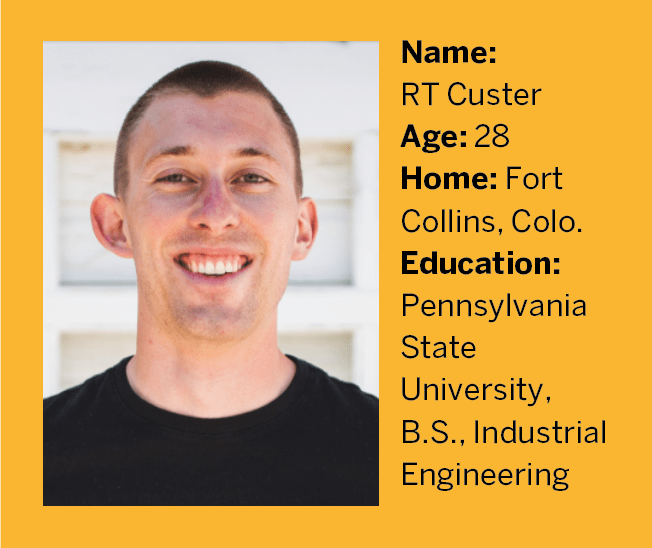 "I basically provided the roof over our heads, literally, while [Wolfe] was building the business for those two years I worked my corporate job," Custer said. "And then we basically used Kickstarter as proof of concept, and then we raised money through angel investors, mostly friends and family, to really grow the company."
A little over 100 backers pledged over $40,000 to Vortic's 2015 Kickstarter campaign, which hit its $10,000 goal within the first
12 hours and resulted in the sale of about 50 watches on that platform alone. But it wasn't until several years later, and after a failed Kickstarter campaign, that the side hustle turned into a profitable, full-time gig.
"We had an idea for another product, basically a fully modern watch that had our name on the front—just kind of a more normal wristwatch," Custer said. "I believed so much in that product that I quit my job. Long story short, we failed."
Already having quit his day job, Custer was all-in with Vortic. And by applying the development and research tactics planned for the new product into the pocket watch conversions, production nearly tripled and revenue doubled, making 2018 the first profitable year for the company.
Vortic has gone on to sell approximately 1,200 custom wristwatches—making, finishing and listing about one watch every day. It's one of the only companies in the market for antique pocket watches, and Custer said 40%-50% of their watches sell within 10 days.
For new side hustlers, Custer offered advice informed by his own experiences.
"Learn how to fail quickly and fail in a small way," he said. "When we launched that second product and we failed, it was a big failure. I was already all-in, and it was a huge learning experience that really formed the company that we have today. So, in hindsight, it was all worth it."
Bespoke Post
An eleventh-hour pivot delivers the goods—monthly
While their peers at Northwestern's Kellogg School of Management were nailing down jobs before graduation, Steven Szaronos and Rishi Prabhu were hatching other plans. They didn't want to go into investment banking, consulting or tech—they wanted something smaller, perhaps working for a startup.
After looking into startups, the two decided to build their own project from the ground up. Their idea: A QR code-reading ad tech business.
"We applied to a bunch of accelerator programs, and we got into one that was located in New York," Szaronos told Luckbox. "We worked on [the idea] for about two-and-a-half months as part of this accelerator program, and we got to this moment where we lost interest, passion and conviction in the initial idea."
Although QR codes could be found virtually everywhere in 2011—when the two came up with their business venture—the only people they ever saw scanning them were each other. That, Szaronos said, seemed like a bad omen for the future of QR.
"The accelerator program was in their first year," he said. "So they said, 'Well, that's great, but you better fucking come up with something for demo day, because we're not going to have one of our companies be a failure in three months.'"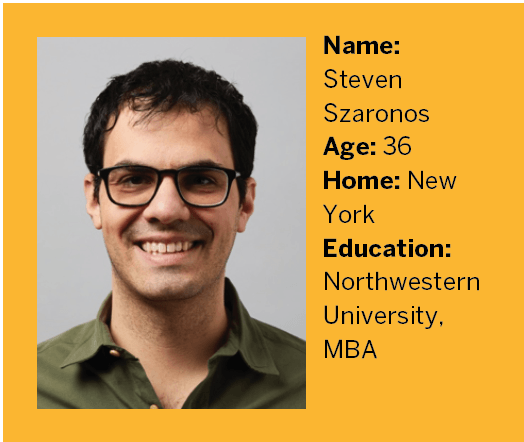 With a little over a week before demo day, the duo came up with their new business idea: A compelling e-commerce experience designed to introduce a male audience to interesting products.
They ran with it. And after presenting their idea on demo day, they noticed people seemed interested. That idea would evolve into what is now Bespoke Post (see Gift Guide), a monthly male-centric subscription box service.
"We just had the practical need to move very, very quickly," Szaronos said. And they did. The demo day took place in mid-September, and by mid-October the team began building their subscriber base. Their first curated box, which shipped the following month, went out to over 80 subscribers. By April they hit their 1,000-subscriber milestone.
More than eight years later, Bespoke is a multi-million-dollar business that employs about 45 workers, maintains over 150,000 subscribers and has curated over 240 custom boxes, which it sells for $45 and up. Subscribers buy an average of four to five boxes a year.
Asked about growth potential for new subscription boxes in a seemingly saturated market, Szaronos spoke optimistically. "It's kind of natural that you'll see a lot of people move into a new industry or a new business model," he said. "But if you focus on the core experience, you can still be successful."
And for new side hustlers, he said it's important not to focus on over-
engineering an idea too early.
"Don't worry about what things are going to look like a year or two from now," he said. "You're going to learn so much that your vision for what you might look like a year from now could be totally different."
Mystery Tackle Box
Give a man a fish, teach him how to fish—or sell him tackle
Recognizing the lack of fishing-focused communities on Facebook in 2010, Ross Gordon, who's passionate about the sport, created the Bass Fishing Favorites page. Little did he know, that page would help him launch a side hustle—later a full-scale company—that this year will earn $25 million to $30 million in revenue.
In its early days, Bass Fishing Favorites was among the largest fishing fan pages on Facebook, growing to over 65,000 followers in its first two years. Today, over 150,000 followers call it home. But Gordon initially had no idea what to do with his newfound congregation of anglers.
While maintaining the fishing page, he founded CraftJack, a lead-generating company for the home improvement sector, later acquired by HomeAdvisor. In the interim, he was getting more involved with bass fishing himself, and that led him to identify a business opportunity for his page.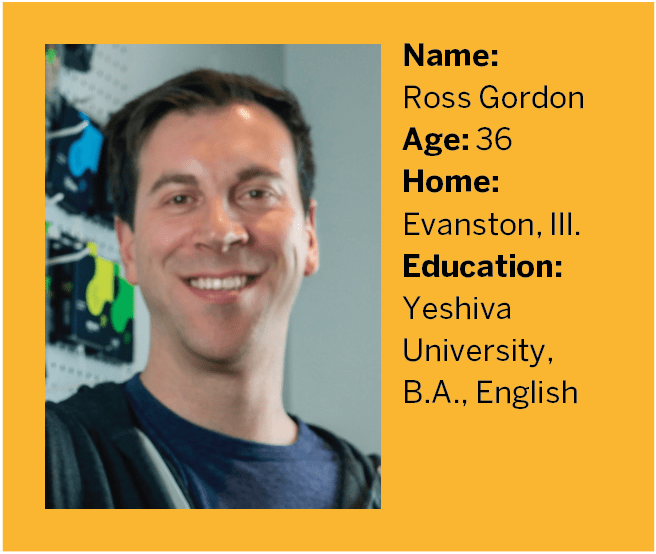 But nobody offered such a service. So Gordon figured he would.
In 2012, he launched Mystery Tackle Box (see Gift Guide), a fishing-focused monthly subscription box that introduces anglers to a variety of custom-curated lures and tackle. The debut box shipped the following August.
"The more into [bass fishing] I got, the more overwhelmed I became with all the different products on the market," Gordon told Luckbox. "Somebody could simplify this very complicated sport for me—send me two different lures each month based on what was meant to be used for that time of year."
"The first month, I believe we shipped out 458 boxes," he said. "Most of those customers came from the Facebook page."
But Gordon kept the subscription box a side hustle while he continued to work for CraftJack until late 2014.
When asked if he initially had any idea how big Mystery Tackle Box would become, Gordon said he forecasted it would reach 20,000 to 30,000 subscribers.
"I like to say that I had absolutely no idea," he said. "It was literally just something I was passionate about—it was a side project.
By its second month, Mystery Tackle Box had nearly doubled its subscriber count to around 800. And although the business is seasonal, with some subscribers pausing their subscriptions during months they don't plan to fish, today the service boasts a peak of 115,000 subscribers.
When asked what advice he would offer to new side hustlers, Gordon said, "Don't think about it, just do it."
"For some reason, a lot of people are just really scared to take that next step," he said. "At the end of the day, your downside risk is however much upfront capital and time you need to invest, but your upside risk is happiness for the rest of your life and potentially something incredibly lucrative."
About Those Boxes
The rise of the subscription box industry has made some unusual names sound familiar, among them are Birchbox, Loot Crate, Dollar Shave Club and BarkBox. Subscription box businesses enjoy a recurring revenue model because subscribers pay regularly to receive curated boxes of goods spanning a wide variety of themes.
Cameo
Snoop Dogg could sing 'Happy Birthday' to you
Chicago-based Cameo may not have existed had it not been for Arizona Cardinals outside linebacker Cassius Marsh. Marsh didn't create the company, but he inspired Steven Galanis, one of the men who did.
The Cameo website and app enable users to book celebrities to film personalized video shout-outs, birthday greetings, roasts and almost everything in-between. The 20,000 personalities available include the likes of Shark Tank shark Kevin O'Leary, rapper Snoop Dogg, comedian Gilbert Gottfried and adult film star Stormy Daniels.
And from there, the company kept growing. Mystery Tackle Box is now a subsidiary of Catch Co., of which Gordon is the founder and CEO. The umbrella organization owns and operates 10 fishing brands, including Karl's Bait & Tackle and BioSpawn Lure Company.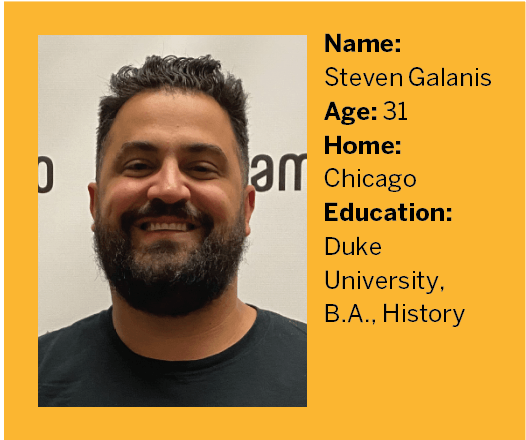 But what is now a 125-employee-strong company got its start when Galanis, who at the time worked as a senior account executive for LinkedIn, was giving his friend Martin Blencowe a ride to Chicago's O'Hare International Airport.
"It got to the point where I was spending the majority of my day thinking about Mystery Tackle Box," he said. "That was when I realized I needed to do this full time."
"He showed me this video that Cassius Marsh, then of the [Seattle] Seahawks, recorded for one of Martin's friends," Galanis told Luckbox. "Martin got Cassius Marsh to congratulate his good friend Brandon on becoming a father for the first time, and Brandon loved his gift so much that he put it on Instagram—said it was the best thing he ever got."
Galanis, himself an avid autograph collector, said he and Blencowe both realized that videos like Marsh's had potential to become "the new autograph."
"I just could not stop thinking how cool this thing was," he said of the idea. "I thought, you know, an autograph's cool, but how much cooler is this?"
The day after he gave Blencowe a ride to O'Hare, Galanis found himself back at the airport—this time to fly to Los Angeles and hash out the details with Blencowe. The two, along with Devon Townsend, would eventually become Cameo's three co-founders.
The car ride that incubated the idea took place in October 2016. From there it became Galanis' side hustle until Jan. 5, 2017—his last day at LinkedIn. The first Cameo sold the following March.
"That last quarter I was at LinkedIn, I was probably the worst person at the company," Galanis said. "But I think that really gave me the conviction that this was something I could pursue, because no matter how hard I tried, I could not stop thinking about it."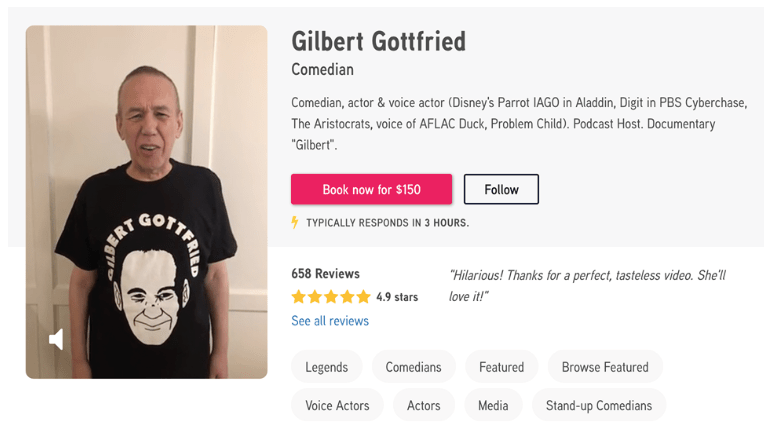 Cameo has gone on to sell more than 400,000 videos and raise $65.7 million in outside capital, including a $25,000 inaugural investment from the company's first-registered talent, Cassius Marsh.
What ultimately pushed Galanis to make his entrepreneurial leap was something a LinkedIn co-worker said to him while they were in Nicaragua for New Year's 2017.
"He's like, 'This idea is too big—if someone else takes this idea and becomes a billionaire and you're still working at LinkedIn, could you live with yourself?' And to be honest, the answer was so clearly no that I ended up never going back to LinkedIn," Galanis said.
Galanis extends the same advice to entrepreneurs considering starting their side hustle.
"If you couldn't live with yourself if somebody else built this thing," he said, "then stop everything you're doing and go do it."
Cocktail Kingdom
A vintage book collector builds a barware empire
When Greg Boehm was younger, he bought mail-order fireworks from the Carolinas to sell in Westchester County, New York. Later, he worked as a bookie. But his first "real job" was working data entry for his family's book publishing company, Sterling Publishing.
"Among other things, we published a couple books about cocktails," Boehm told Luckbox, "including one that ended up selling over a million copies by a guy named Salvatore Calabrese, a famous bartender from London."
Sometime later, Boehm would amass what is likely the largest collection of antique cocktail books in the world, and start his own publishing company, Mud Puddle Inc.
While Mud Puddle would serve as a vehicle for Boehm to publish reproductions of what he called "some of the most important" cocktail books from his collection, his book-selling ventures had much humbler origins.
"I was actually selling [antique cocktail] books on eBay that I had triplicates and quadruplicates of," he said. "And the first few customers on eBay were a couple of very famous people in the cocktail bar business."
The "Cocktail Renaissance" had just begun in New York, and at the time, Boehm was importing barware from Asia. Before long, some of his newfound eBay connections were asking him to bring over barware for them, too.
"I couldn't carry everything, so I had it shipped in a container, and then that turned into a 20-foot container, and then a 40-foot container," he said. "At that point, we started designing our own barware because it wasn't really feasible—we were actually too big for the small manufacturers we were working with."
So what started with selling cocktail books organically grew into the full-blown barware manufacturing and distributing company Cocktail Kingdom (see Gift Guide p. 39). Mud Puddle stayed larger than Cocktail Kingdom for what Boehm called "a long time," but the barware company is today four times larger than Mud Puddle.
About 65% of Cocktail Kingdom's sales come from professionals in the bar and restaurant industry. That's understandable because the products are designed with busy Saturday night bartenders in mind. But home users looking for the same quality from their barware make up the other 35%.
Among the benefits of pursuing Cocktail Kingdom on the side, Boehm said, were the opportunities it granted him to gather intel, test his products and make sure there was a market for them before going all in.
"If you have an idea and nobody else is doing it, it could be for a couple reasons," he said. "Maybe nobody's doing it because it's not a good idea. But if it's a good idea, get in there and do it first."
Essentially, Boehm said the key to a successful side hustle is beating the competition to the punch.
"You know, it's hard for people to catch up when you start first," he said. "If you're considering pursuing something, now is probably the right time to do it—before somebody else does."