It's High Time for a Cannabis Index: Introducing /S420
The Small Exchange's new futures product
$1 per tick.
Costs $204 in Buying Power Reduction (BPR) to trade on tastyworks
Measures the performance of companies involved in the cannabis industry
21 companies — no small cap nonsense. All liquid.
Trades very similar to MJ — hedge 50 shares of MJ with 1 /S420 contract. The correlation is high at +0.96.
The futures are "cash settled" meaning it will settle to the index. This can be seen on the tastyworks platform as S420:SME.
Components and Weights can be found HERE.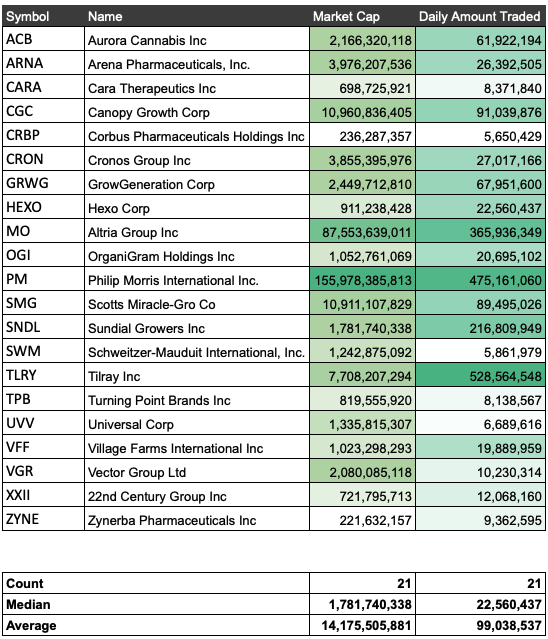 The free weekly Cherry Picks newsletter from tastytrade is stuffed with market research studies, data-driven trade ideas, and unique insights from the geekiest of geeks. Conquer the market with confidence … get Cherry Picks today!
Cherry Picks is written in collaboration with Michael Rechenthin, PhD, Head of Data Science at tastytrade; James Blakeway, CEO of Quiet Foundation, a data science-driven subsidiary of tastytrade; and John Kicklighter, Chief Strategist at DailyFx with an expertise in fundamental analysis and market themes.