Metals Detector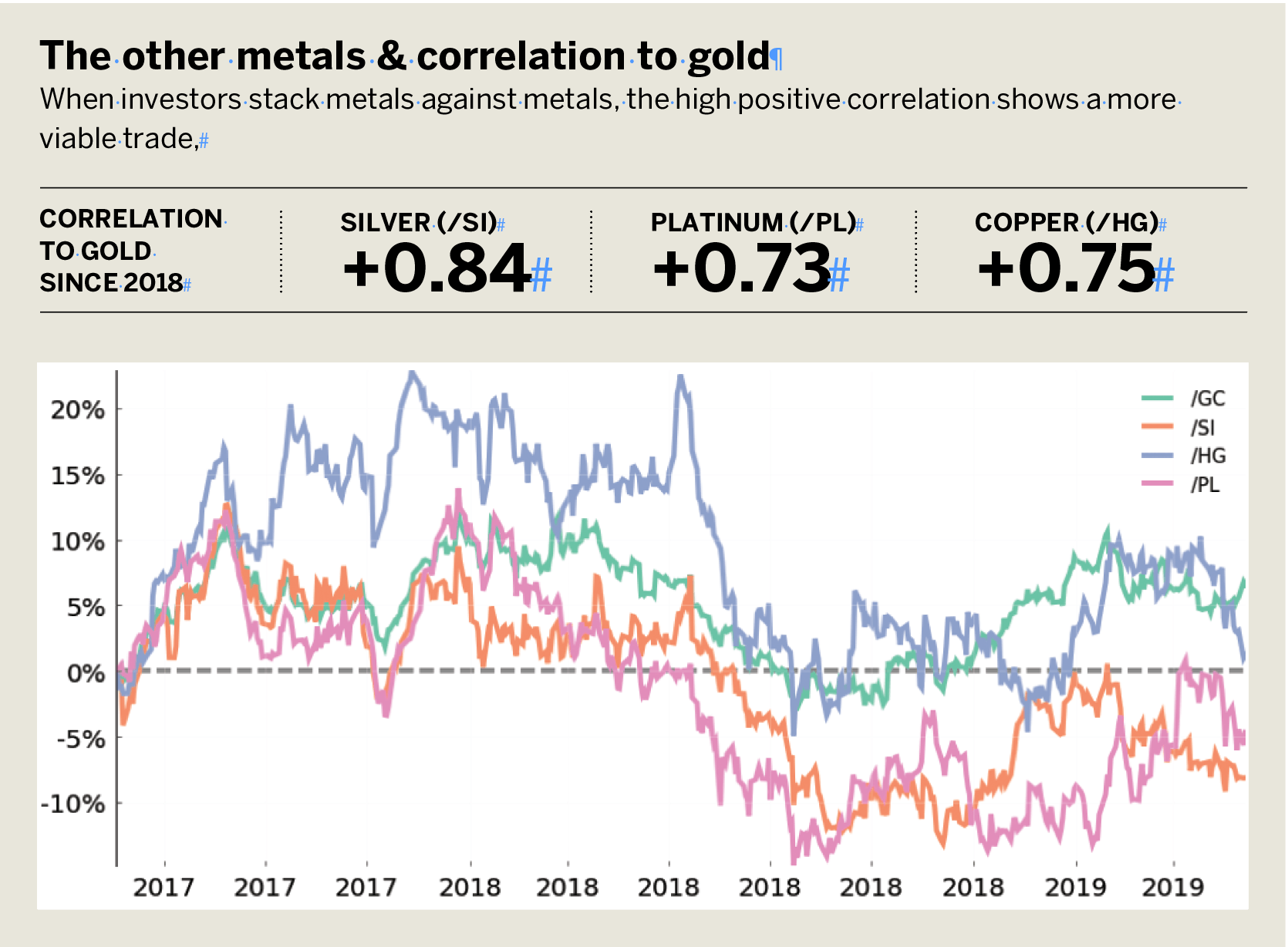 A savvy futures trader's take on the markets

How about this for a new idea: The Beach Exchange. It's based on the treasure hunters who scan the shoreline with metal detectors in search of hidden objects of value. It's not just a hobby because some beachcombers make a living by selling the rings, watches, coins and other metallic valuables lost by sunbathers and swimmers.
But investors don't need to break out coolers, beach umbrellas and folding chairs for a pilgrimage to the sea. Instead, they can sit back in front of a computer screen and wield a metaphorical metal detector to find a "nugget" or two to trade this month.
Precious metals prices have been declining during recent weeks. Gold fell below the $1,300 per ounce level, while silver is trading under $15 per ounce. Platinum has underperformed all precious metals for years. Even the price of palladium, which was the leader of the pack since 2016, has lost ground falling from just under $1,600 per ounce in March to under $1,300 over recent weeks.
Silver and other metals have had a rough go: see "Poor silver," below.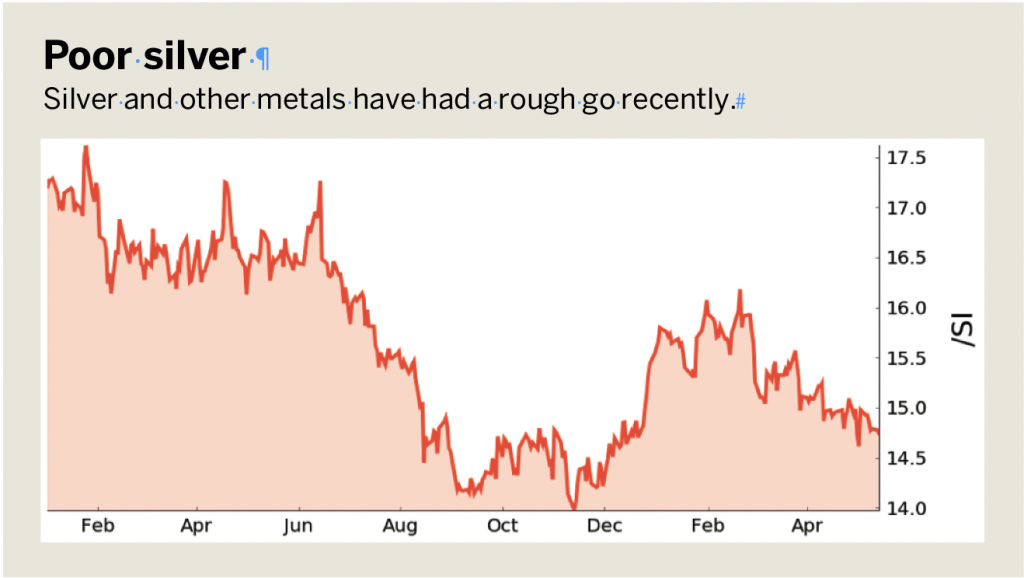 When investors stack metals against metals, the high positive correlation shows a more viable trade, as shown in "The other metals & correlation to gold," below.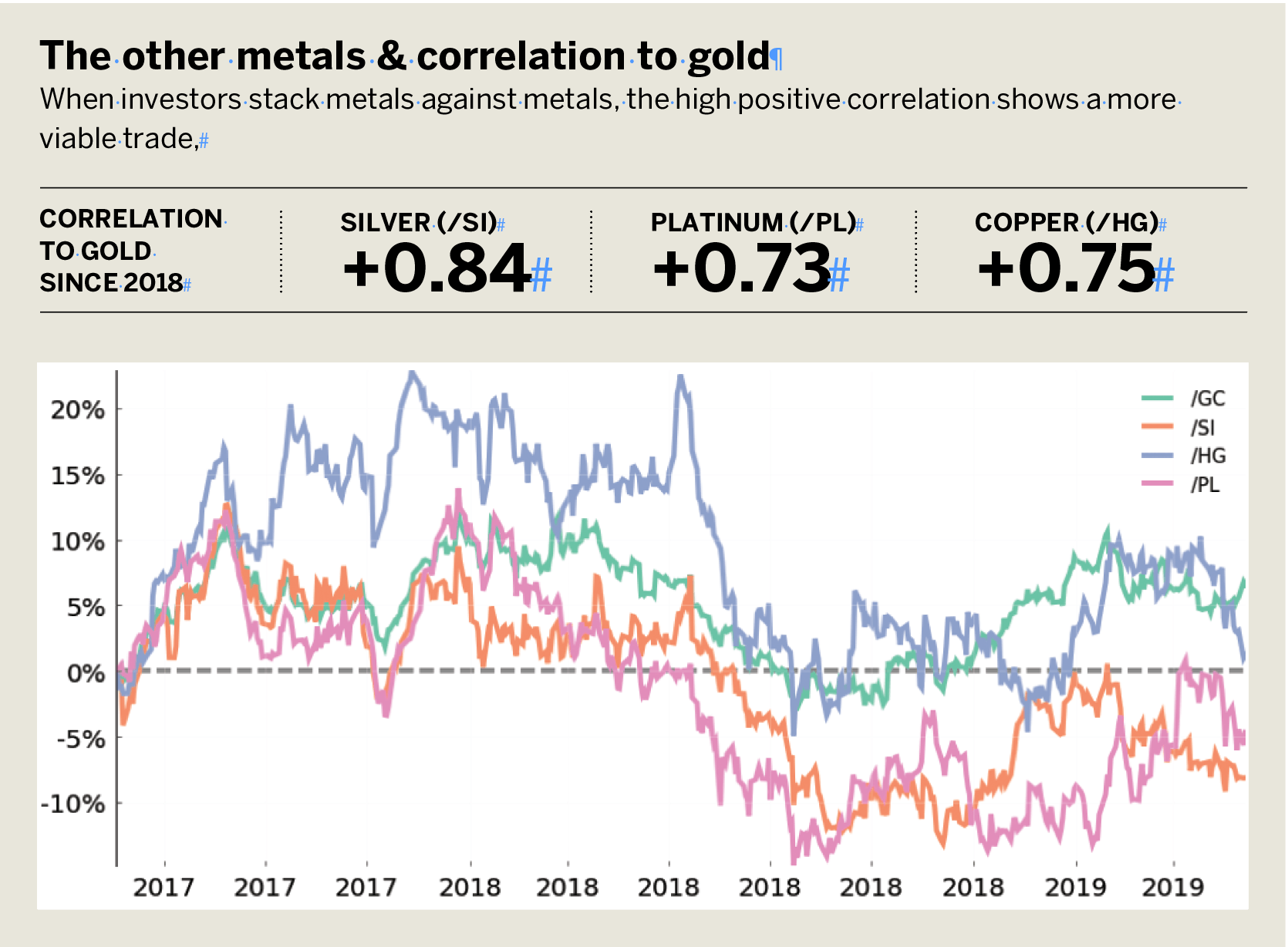 Trade in focus: Gold to silver ratio is near highs
Historically, gold and silver have been both a means of exchange and a store of value. Both metals have been currencies for thousands of years, and at times each served as a support for paper legal tender under gold and silver standards. However, gold has done a better job retaining value in the current environment. For the past 45 years, the average level for the relationship between silver and gold has been at the 55:1 level. (See "A level relationship," below.)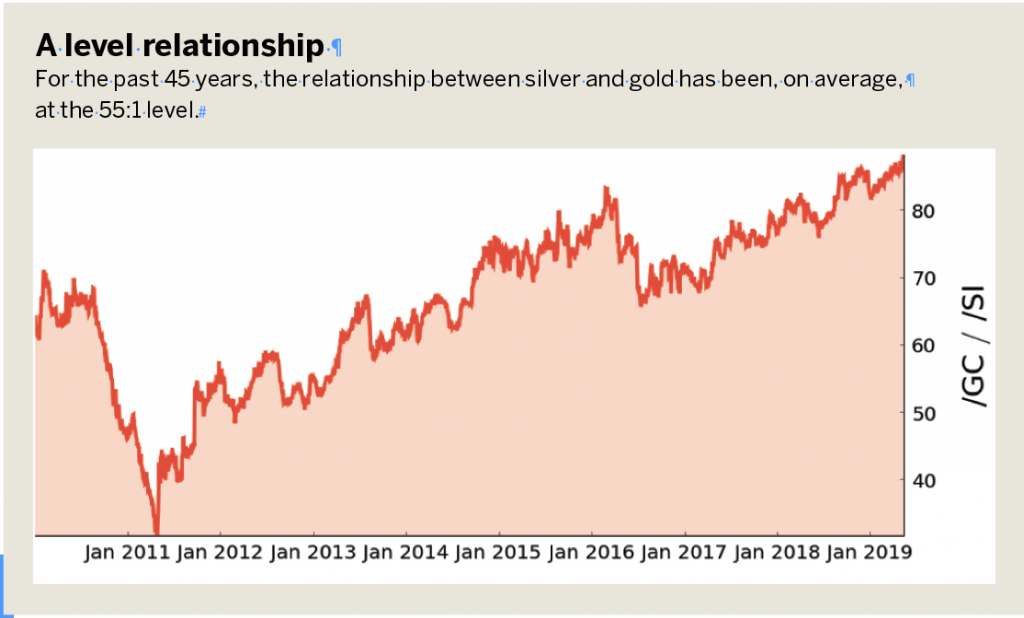 The chart dating back to 2010 shows the ratio has traded in a range from 31:1 to 87.2:1 with an average of 54.3:1 over the past eight years. At 87.10:1 on May 12, the price relationship is close to the high end of the range, meaning that silver is historically inexpensive compared to gold.
A "pairs" trade on gold and silver would take advantage of the price extreme in gold relative to silver. Selling gold and buying silver would be one way to take advantage of this.
Pete Mulmat, chief futures strategist at tastytrade, serves as host for a number of daily futures segments on the tastytrade network under the main flagship programming slot called Splash Into Futures.