Perfect 2020 Hindsight: The Halftime Report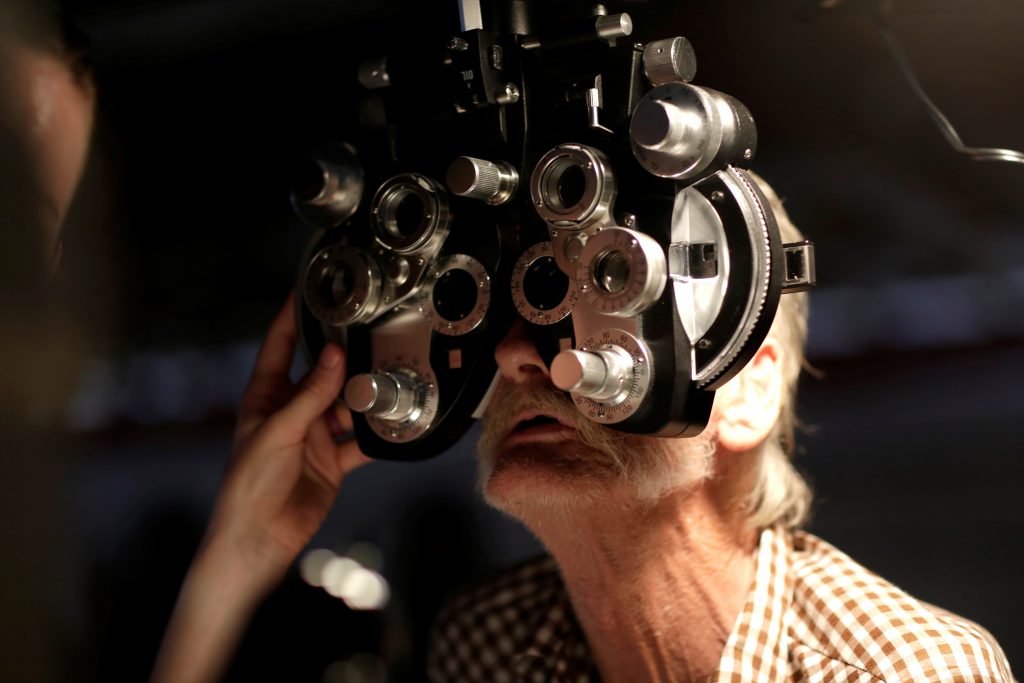 In 2020, one of the biggest winners has been the history books.
Historians will look back at 2020 as the year the United States struggled with a pandemic, civil unrest, economic recession and the growing influence of technology on everyday life.
Abnormality has also engulfed the global financial markets—arguably the most volatile period in market history. Uncertainty has prevailed because investors and traders have been left without a blueprint, and nobody knows exactly when all these issues will be resolved.
While the investment community knows the broad strokes of what's transpired in the first half of 2020, the finer details haven't been as widely publicized.
For example, what stocks have been the biggest winners in 2020? What stocks have been the biggest losers? Which market sectors have outperformed? Which have underperformed?
Such information is critical because it can serve as a basis for positioning in the second half of the year and beyond. Let's take a look:
Top 10 winners from the S&P 500 during the first half of 2020
Dexcom (DXCM) +85%
Regeneron (REGN) +66%
Nvidia (NVDA) +61%
PayPal (PYPL) +61%
West Pharma (WST) +51%
Amazon (AMZN) +49%
eBay (EBAY) +46%
Clorox (CLX) +44%
ServiceNow (NOW) +43%
Newmont (NEM) +43%
Top 10 winners from the Nasdaq during the first half of 2020  
Nikola (NKLA) +554%
Zoom (ZM) +272%
Moderna (MRNA) +228%
DraftKings (DKNG) +210%
Tesla (TSLA) +158%
Bilibili (BILI) +148%
Etsy (ETSY) +139%
Zscaler (ZS) +135%
Docusign (DOCU) +134%
Datadog (DDOG) +130%
It's clear from the data above that "winning" in the Nasdaq has been on a whole different scale than in the S&P 500. Not one of the Top 10 winners in the S&P 500 would qualify for the Nasdaq Top 10.
The numbers suggest that the "stay-at-home" lifestyle feeds the digital economy, at least in terms of stock performance. Let's move on to the Top 10 losers from both:
Top 10 losers from the S&P 500 during the first half of 2020  
Norwegian Cruise Lines (NCLH) -72%
TechNipFMC (FTI) -68%
Carnival (CCL) -67%
Noble Energy (NBL) -65%
Royal Caribbean (RCL) -63%
United Airlines (UAL) -61%
Kohl's (KSS) -60%
Coty (COTY) -60%
OneOK (OKE) -58%
Xerox (XRX) -58%
Top 10 losers from the Nasdaq during the first half of 2020  
Luckin Coffee (LK) -92%
United Airlines (UAL) -61%
Marriott (MAR) -41%
Western Digital (WDC) -32%
Ross Stores (ROST) -30%
Ulta Beauty (ULTA) -30%
NetApp (NTAP) -28%
Bidu (BIDU) -10%
Verisign (VRSN) -6%
According to the data, losers in the technology-heavy Nasdaq have weathered the pandemic better (to date) than losers in the S&P 500. This is consistent with the "winners" narrative.
And the exchange-traded universe (ETFs and ETNs) looks much the same.
Technology-heavy exchange products (including biotechnology) have far outpaced other market sectors, as illustrated below.
Top-performing ETFs during the first half of 2020
iPath Series B S&P 500 VIX Short-Term Futures (VXX) +124%
iPath S&P 500 Dynamic VIX ETN (XVZ) +93%
ARK Genomic Revolution ETF (ARKG) +57%
Wisdomtree Cloud Computing Fund (WCLD) +57%
ProShares Long Online/Short Stores ETF (CLIX) +52%
ARK Next Generation Internet ETF (ARKW) +52%
O'Shares Global Internet Giants (OGIG) +49%
ARK Innovation ETF (ARKK) +47%
Amplify Online Retail ETF (IBUY) +47%
ProShares Online Retail ETF (ONLN) +42%
Microsectors FANG+ ETN (FNGS) +32%
The list above shows that several volatility-focused ETFs have also outperformed in 2020 because volatility reached record levels during the first half of the year.
For the worst exchange-traded performers of 2020, the narrative shifts, and the sectors most negatively affected include airlines, energy, shipping and region-specific exposure to Brazil, as shown below.
Worst-performing ETFs during the first half of 2020
United States Oil Fund LP (USO) -71%
ProShares K-1 Free Crude Oil Strategy ETF (OILK) -65%
Breakwave Drybulk Shipping ETF (BDRY) -51%
SPDR S&P Oil/Gas Equipment 7 Services ETF (XES) -60%
iShares US Oil Equipment and Services (IEZ) -58%
VanEck Vectors Oil Services ETF (OIH) -56%
US Global Jets ETF (JETS) -48%
iShares MSCI Brazil Small-Cap ETF (EWZS) -35%
VanEck Vectors Brazil (BRF) -34%
The data in this post should help traders better evaluate opportunities in the markets.
It's anyone's guess where things might go from here, but market participants should adhere to disciplined risk management practices in the coming weeks and months, or at least until the pandemic is brought under control.
For more information on trading single stocks as compared with exchange-traded products, readers may want to review a new episode of Options Jive on the tastytrade financial network. To tune into all the daily action in the global markets, readers can also follow TASTYTRADE LIVE weekdays from 7:00 a.m. to 3:00 p.m. Central Time.
"Sage Anderson" is a pseudonym for a contributor who has traded equity derivatives and managed volatility-based portfolios as a prop trading firm employee. He is not an employee of Luckbox, tastytrade or any affiliated company. Readers may direct questions about this blog post or any other trading-related subject, to support@luckboxmagazine.com.