Problems with BITO, the ProShares Bitcoin ETF
BITO is not a suitable long-term investment
The ProShares Bitcoin ETF (BITO) started trading today. According to the prospectus, it does not invest directly in bitcoin. Instead it uses the futures contracts.
Here is why this particular ETF is not a suitable long term investment—it works similar to USO and UNG (take a look at those long term five+ year charts). To create the ETF with futures, ProShares buys the back months and sells as it nears expiration. Right now that would be a loss of approximately 1% per month. Think of it as a short-term play only—not long-term.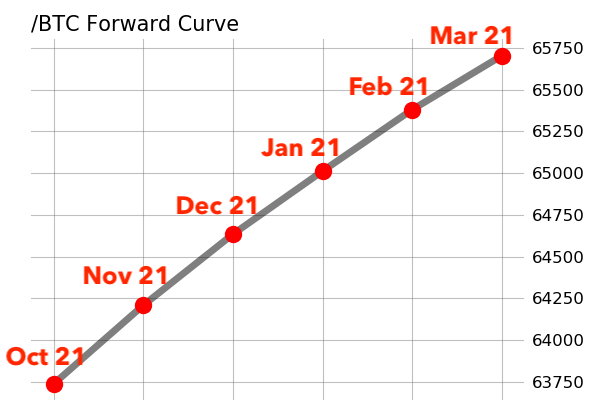 Earning Season
So far, a few big names have released their earnings—DAL for example, had a loss close to 6% after the release. The average move so far has been positive 1.9% one day after. Will this positive trend continue? Who knows! What is consistent, though, is the market prices in uncertainty prior to the release of earnings and to traders that like a bit more risk within their portfolio, there is potential for quick volatility decay immediately after the release. To download a current Earnings calendar, click here.
The free weekly Cherry Picks newsletter from tastytrade is stuffed with market research studies, data-driven trade ideas, and unique insights from the geekiest of geeks. Conquer the market with confidence … get Cherry Picks today!
Cherry Picks is written in collaboration with Michael Rechenthin, PhD, Head of Research and Development at tastytrade; James Blakeway, CEO of Quiet Foundation, a data science-driven subsidiary of tastytrade; and Eddie Rajcevic, a researcher for the tastytrade network.