Recent Futures Ranges & Trade Ideas in Chinese Stocks
Popular Futures Contracts: Intra-day, Median High-to-Low Ranges Per Month
Check out Oil— huge moves in the month of August (see the Small Exchange's /SMO contract for a 100 barrel alternative). Equities are relatively quiet in the summer months.
Chinese Stocks and ETFs
New Chinese regulations recently sent Chinese equities plummeting. Check out the following Chinese stocks and ETFs below. The S&P 500 (SPY) is highlighted as a comparison.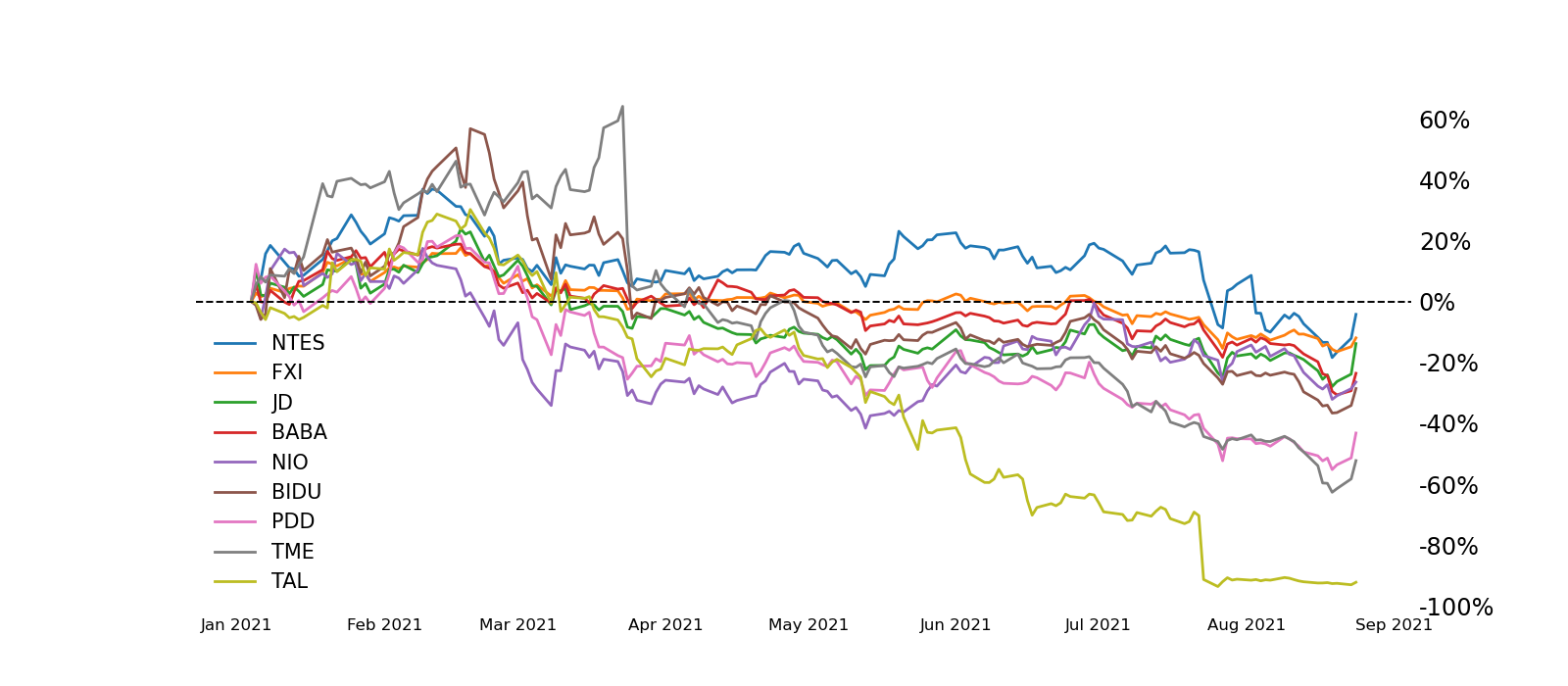 Four Iron Condors in Chinese Stocks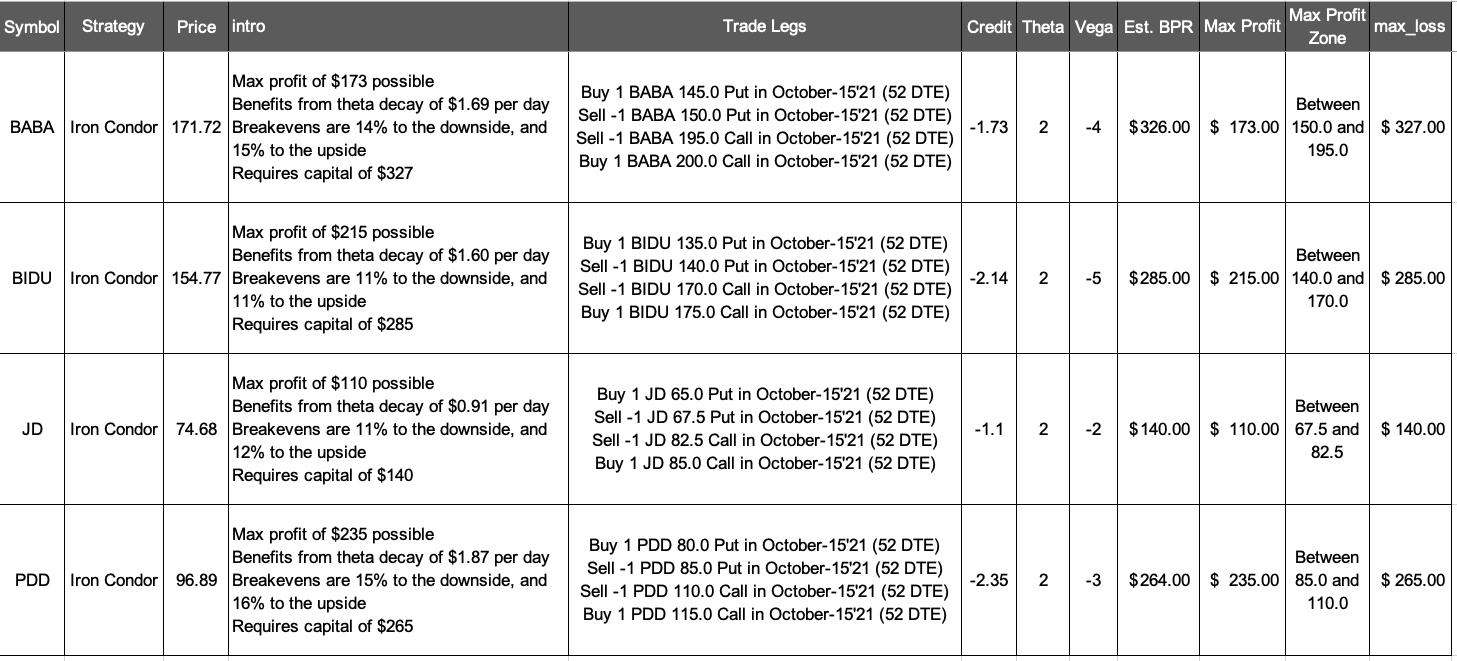 Want MORE trade ideas sent directly to your inbox? Sign up for the upcoming Alpha Boost idea email list: https://www.quietfoundation.com/AlphaBoost
The free weekly Cherry Picks newsletter from tastytrade is stuffed with market research studies, data-driven trade ideas, and unique insights from the geekiest of geeks. Conquer the market with confidence … get Cherry Picks today!
Cherry Picks is written in collaboration with Michael Rechenthin, PhD, Head of Data Science at tastytrade; and James Blakeway, CEO of Quiet Foundation, a data science-driven subsidiary of tastytrade.