Shanghai Sprang High on Beijing's Blessing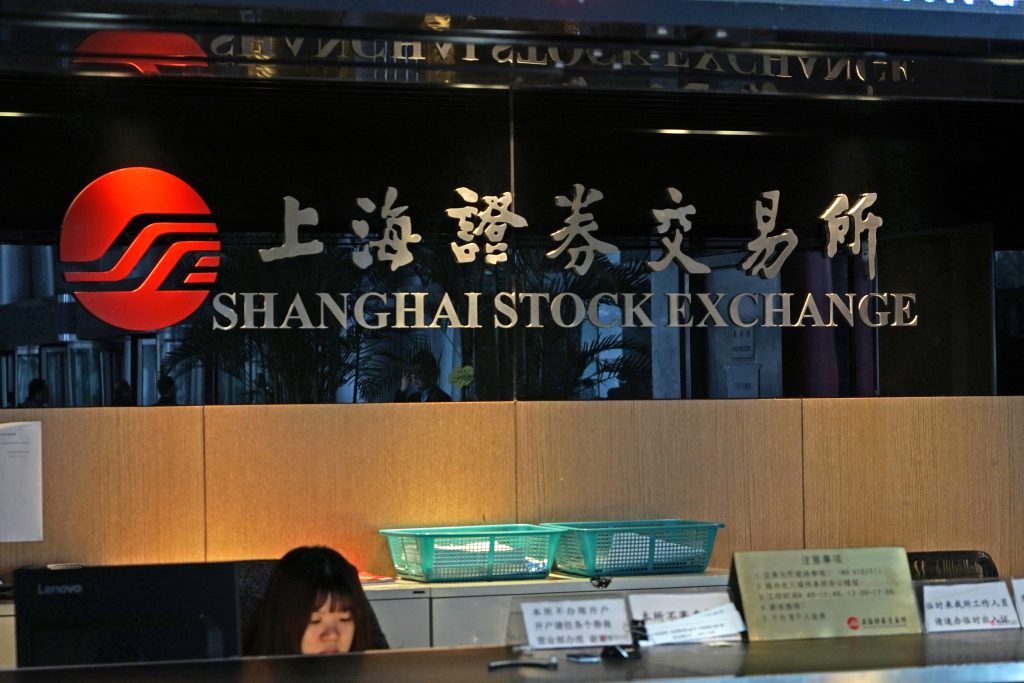 Chinese stocks have been ripping higher the last couple weeks, and were stoked further on July 6, when the Chinese government appeared to give its blessing for the recent surge in speculative behavior.
An article printed in the state-owned China Securities Journal last week suggested that Chinese citizens should look forward to the "wealth effect of the capital markets" and the prospect for a "healthy bull market."
The Shanghai stock index jumped nearly 6% on the day those words were published, which put Chinese stocks up over 15% overall in July alone. The heavily followed China ETF, the iShares China Large-Cap ETF (FXI), is now pushing against its 52-week high at $45/share.
China has long been a place where citizens take their cues from the government, especially as it relates to personal finances. Leadership in China had actually been cracking down on speculation in the real estate market during the last several years, making it clear that bidding up real estate, and consequently limiting access for average citizens, was to be frowned upon.
That initiative makes the Chinese government's approach to the recent stock market rally even more intriguing. Bidding up real estate had been deemed an undesirable behavior, but bidding up stocks is now apparently "approved."
Given the financial might of China and its many well-heeled citizens, the recent surge doesn't seem like the type of momentum that one would be eager to bet against—at least not immediately.
Chinese stocks as a whole are actually still trading well below their all-time highs, established back in 2007. The aforementioned FXI was above $70 back then, which means it would need to rally another 55% before touching its best level in history—quite a contrast when one considers that the U.S.-based Nasdaq set a new all-time high last week.
What's even more interesting is that the summer rebound in the Chinese economy is often cited as a key reason for optimism in the U.S. stock market—meaning that the Chinese economy has been getting plenty of credit, but Chinese stocks themselves have not.
At least until now.
Because the current rally has the blessing of the government, it's also been referred to as a so-called "patriotic" rally. Nationalistic buying sprees such as this have occurred in the past, and not just in China. In the wake of the 9/11 terrorist attacks, the U.S. stock market staged an impressive rally that was attributed at the time to a "buy America" mantra.
A previous rally in Chinese stocks, culminating in 2015, is similarly attributed to a rising tide of nationalism. While falling short of the 2007 highs, 2015 saw the FXI rally as high as $51/share—an important level to monitor in the coming weeks.
Not coincidentally, trading volumes in the Chinese stock market have also been on the rise, and recently got as high as those last seen in 2015. Likewise, stock margin debt has spiked to nearly $165 billion in China, another high water mark since that 2015 rally.
Interestingly, the bull market in 2015 came to a screeching halt when Chinese regulators started limiting investor access to margin debt. One could envision a repeat scenario in terms of regulatory action if Chinese citizens start ramping up loan activity to finance stock purchases in 2020.
Market participants also need to be aware that Chinese stocks often trade at a discount to their international peers because accounting and auditing standards on the mainland are still being adapted to global standards. That means "accounting irregularities" in China aren't uncommon, and can range from honest bookkeeping mistakes to outright fraud.
The recent example of Luckin Coffee (LK), headquartered in China but listed in the United States, helps illustrate the growing pains associated with relatively immature capital markets.
The stock price of Luckin Coffee dropped in epic fashion earlier this year due to the discovery of accounting fraud within the company. Luckin has since been delisted from the Nasdaq exchange due to "public interest concerns," and has been relegated to over-the-counter (OTC) trading.
Should another well-known Chinese listing get ensnared in a corruption scandal, that would almost certainly represent "the straw that broke the camel's back" in terms of cooling off the recent rally—as would a move by regulators to limit margin trading.
In the meantime, it will be interesting to see if Chinese stocks continue to climb higher, especially as the world battles a rising spate of coronavirus infections. American stocks certainly haven't been impaired by the pandemic (lately), and have held onto recent gains despite an ailing U.S. economy plagued by extremely high levels of unemployment.
Market participants would also be well-advised to monitor whether the respective performance of American and Chinese equity markets serves to change the complexion of the ongoing trade war between the two countries. Mixing frothy valuations with rising nationalism and an unexpected development in the trade war could catalyze another surge in market volatility.
For more on what's moving the global markets, readers can tune into TASTYTRADE LIVE weekdays from 7:00 a.m. to 3:00 p.m. Central Time, at their convenience.
"Sage Anderson" is a pseudonym for a contributor who has traded equity derivatives and managed volatility-based portfolios as a prop trading firm employee. He is not an employee of Luckbox, tastytrade or any affiliated company. Readers may direct questions about this blog post or any other trading-related subject, to support@luckboxmagazine.com.