So, Why Isn't Tesla Included in the S&P 500?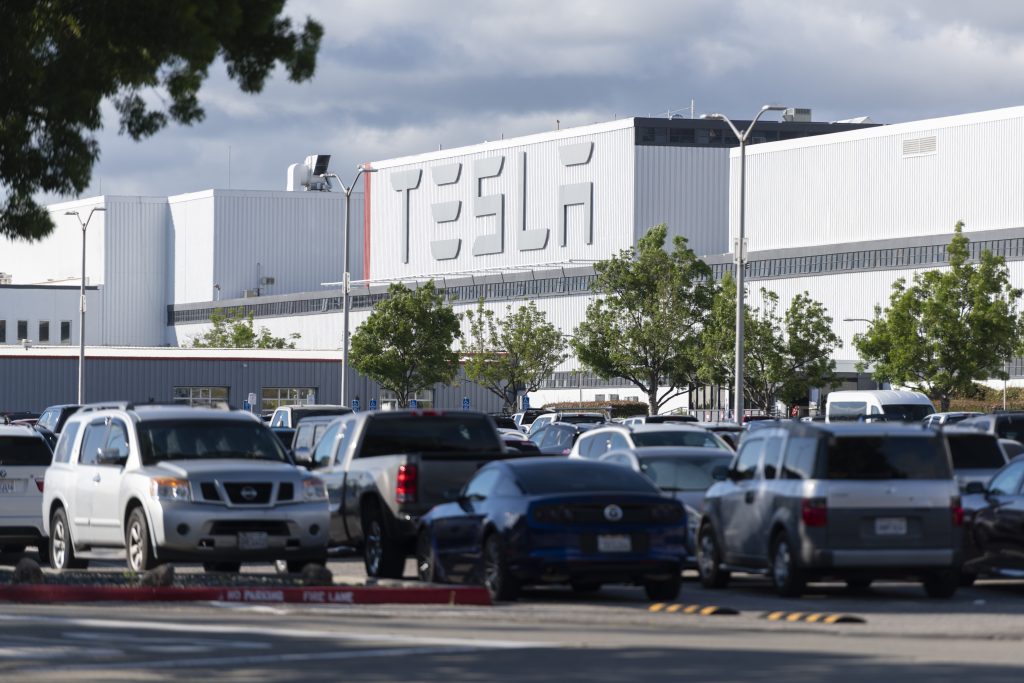 Tesla Inc. (TSLA) is still on the outside looking in when it comes to the S&P 500, perhaps because the company's not as profitable as it might seem—thanks to unorthodox but perfectly legal accounting practices.
Technically, a company needs to have posted four consecutive quarters of profitability before joining the S&P 500. Prior to Q2 2020, Tesla had posted three straight quarters of profit.
But a close examination of Tesla's most recent earnings report reveals that the company would not have reported a profit in Q2 without the assistance of regulatory credits tied to the Zero Emission Vehicle Program (ZEV).
Those credits accounted for about 7% of the total revenue reported by Tesla in Q2. Minus the recognition of those regulatory credits, Tesla would have posted a loss of about $300 million in the July report and simultaneously broken its near-term chance at inclusion in the S&P 500.
When looking at Tesla's revenues associated with vehicle sales last quarter, those numbers actually dropped year-over-year—the company's deliveries of automobiles are down 5% as compared to last year. 
The fact that the regulatory credits ultimately stem from the zero emissions produced by Tesla tailpipes is something to be applauded. However, it is interesting to note that the sales of such credits can be recognized at the company's leisure—meaning that the credits don't need to be reported during the quarter in which the sale took place, and can be applied to future quarters.
So what is the Zero Emission Vehicle Program (ZEV)?
The program's objective, both domestically and internationally, is to ensure (through a carrot-and-stick approach) that vehicle manufacturers develop and market electric vehicles (EVs) that generate reduced tailpipe pollution.
ZEV was originally adopted by California and then extended to 13 additional states in the U.S. Any manufacturer that wants to sell their cars in one of those states must sell a certain amount of electric, hybrid electric or other zero-emission vehicles.
Automakers earn credits by selling zero-emission cars and trucks. The credit per vehicle varies with drivetrain type and electric range. From 2018 onward, plug-in hybrids, which only partially drive on electricity, have received between 0.4 and 1.3 credits per vehicle sold. Battery electric and fuel cell vehicles receive between 1 and 4 credits, based on range.

For example, the Tesla Model S (range of 200 miles) is eligible for 3.3 credits, while the Nissan Leaf (range of 84 miles) is credited at 1.8 ZEV credits per car sold.
Manufacturers are allowed to carry over excess credits from one year to the next, referred to as "banking" credits. Automakers can also sell or trade "banked" ZEV credits. To avoid steep penalties, manufacturers who are not selling these vehicles yet—or not selling enough of them—typically buy credits from companies that have banked excess units.
Because Tesla only sells EVs and has no compliance obligation of its own, the company has produced and sold a significant number of ZEV credits to non-compliant, traditional carmakers.
 But prices for ZEV, and other types of regulatory credits, are not typically disclosed.
The program is not limited to the United States alone, either.
Fiat Chrysler Automobiles struck a multi-billion-ZEV deal with Tesla last year to synthetically lower the company's average tailpipe emissions output in anticipation of strict new European Union regulations due to take effect in 2020 and 2021.
Referring back to Tesla's Q2 earnings, it's important to note that the company can apply revenue from such credits at their convenience. That means during weaker quarters, the company can theoretically use the credits to help boost sales and income, which appears to have been the case in the most recent quarter.
In Q2, Tesla recognized its largest line item ever for regulatory credits: $428 million. Last year, the Q2 number was $111 million.
Tesla leadership stated on the Q2 earnings call that it expects the dollars received from regulatory credits to rise in the near term, before tailing off as other manufacturers become increasingly compliant with the new regulatory environment.
What that means in terms of actual dollars, and when they get recognized, is anyone's guess.
Given the subjective nature of the S&P 500 selection process, one wonders if this slight earnings wrinkle will be further scrutinized, and whether index managers will wait to see whether Tesla is able to sustain consistent profitability before moving to include the company in the index.
The fact that Tesla has a market cap of over $250 billion, while the average market cap in the S&P 500 is closer to $54 billion, makes its omission a little conspicuous.
During the recent earnings call, the company's CEO Elon Musk said of future profitability, "We need to, you know, not go bankrupt, obviously, that's important … But we're not trying to be super profitable, either."
He concluded by saying, "I think just we want to be like slightly profitable and maximize growth and make the cars as affordable as possible."
Tesla put the balance of its 2020 earnings guidance on hold due to uncertainties related to the ongoing pandemic and the associated global economic recovery. If the global economy remains weak, one could imagine Tesla reaching back into their magic bag of credits again in 2020.
After rocketing higher for most of the second quarter, it's also interesting to see the company's stock has been trading mostly sideways since the Q2 report. It's possible that investors and traders are currently chewing on the fact that without the regulatory credits, the company would have reported a loss. 
To follow everything moving the markets, readers may want to tune into TASTYTRADE LIVE weekdays from 7:00 a.m. to 3:00 p.m. Central Time at their convenience.
"Sage Anderson" is a pseudonym for a contributor who has traded equity derivatives and managed volatility-based portfolios as a prop trading firm employee. He is not an employee of Luckbox, tastytrade or any affiliated company. Readers may direct questions about this blog post, or any other trading-related subject, to support@luckboxmagazine.com.