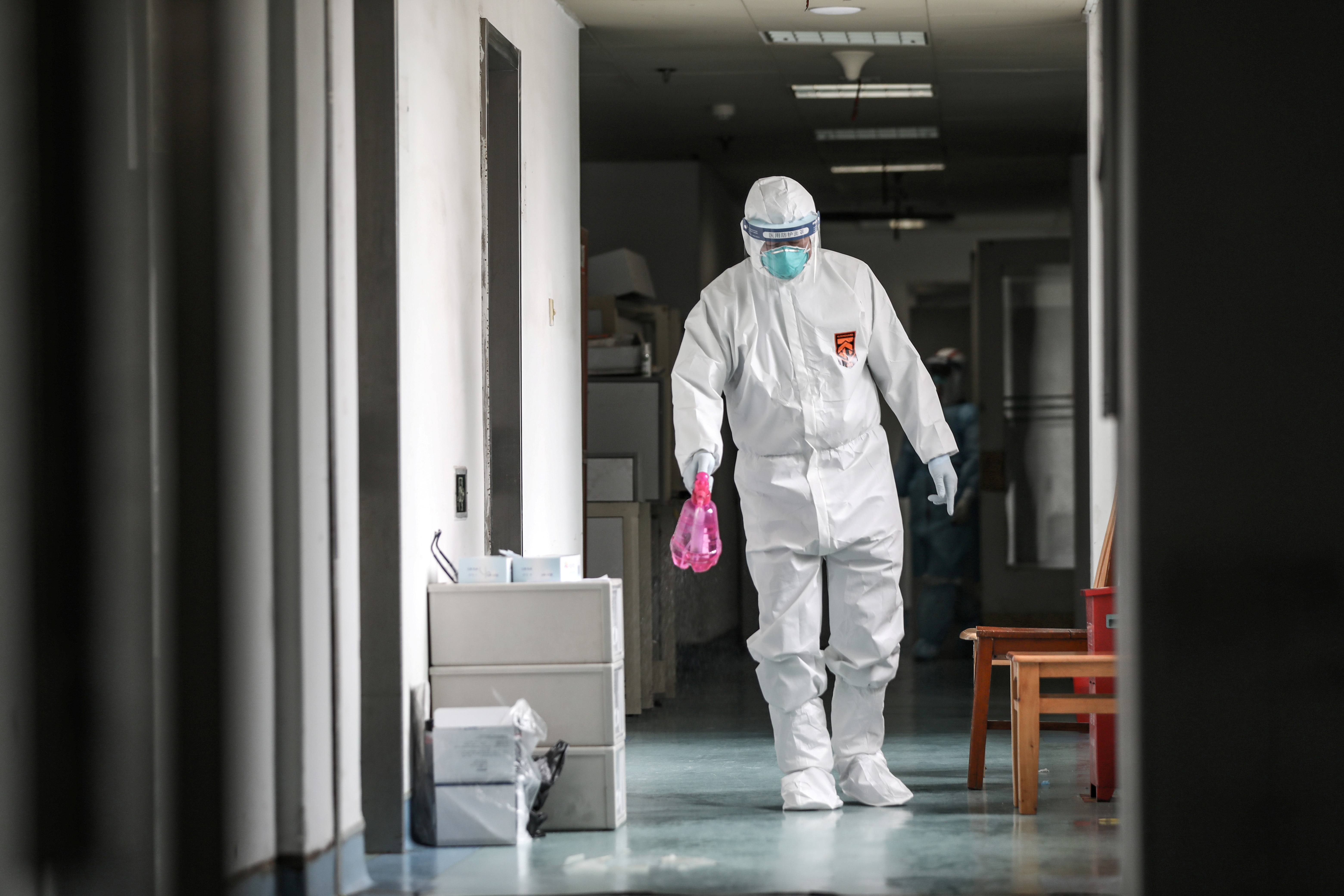 Trading China's Coronavirus (Part 7)
China is Taking a Beating, Economists and Prediction Markets Agree
News regarding the coronavirus that originated in Wuhan, China, (now called "COVID-19" by the World Health Organization) continues to top headlines across the globe, the latest of which focus on the epidemic's effects on China's economic growth.
The disease, which has claimed the lives of almost 1,400 people worldwide and infected more than 60,000 others, prompted large-scale shutdowns at a particularly damaging time for China's economy, as the Lunar New Year is among the nation's busiest festivities for business.
For a time, China's unprecedented response to the disease, including citywide lockdowns affecting more than 500 million Chinese nationals, left many wondering what the country's Q1 GDP would look like in 2020—and how long it would take to bounce back from any shortfalls.
But a recent Reuters poll may shed some light on some of those unanswered questions.
A group of 40 economists—some of whom are based in mainland China, Hong Kong and Singapore—were asked to predict China's economic growth rate for the first quarter of 2020. Their prediction: China's Q1 GDP growth rate could drop to as low as 4.5% from the 6.0% rate enjoyed in the previous quarter.
China's full-year growth rate is expected to take a hit from the epidemic as well, with estimates around 5.5% compared to 2019's 6.1% rate, according to the poll.
The Reuters poll's estimates are on par with estimates made by political prediction market traders on predictit.org, who jointly believe there is at least a 90% likelihood that China's Q1 GDP will land at 5.7% or lower.
A 2016 article in the international weekly journal of science, nature, stated that the accuracy of prediction markets is at least on par with, if not better than polling, and with the Centers for Disease Control and Prevention Director Robert Redfield telling CNN that the virus would likely persist "beyond this season, beyond this year," much is still unknown about the long-term global economic effects yet to be seen.
That said, savvy investors are nonetheless flocking to prediction markets to turn uncertainty into profit, including and beyond the China Q1 GDP market.
Because of the growing popularity of prediction markets among investors, Luckbox launched a podcast tailored to new and veteran traders in The Political Trade. Available on all of the major podcast platforms, The Political Trade takes weekly deep dives into the trends, tactics and trades moving the prediction markets.
Luckbox readers and listeners of The Political Trade interested in joining the betting at PredictIt can go to predictit.org/promo/TPT20 to have their first $20 deposit matched.
Don't just let political and economic events happen—profit from them by listening to The Political Trade.