Luckbox Preview: Trading the Surge in Sports Gambling
A landmark decision by the U.S. Supreme Court in 2018 established that states could regulate their own sports gambling activities, which in turn catalyzed a jaw-dropping surge in nationwide online sports betting and several publicly traded gambling stocks. It's the focus of the next issue of Luckbox.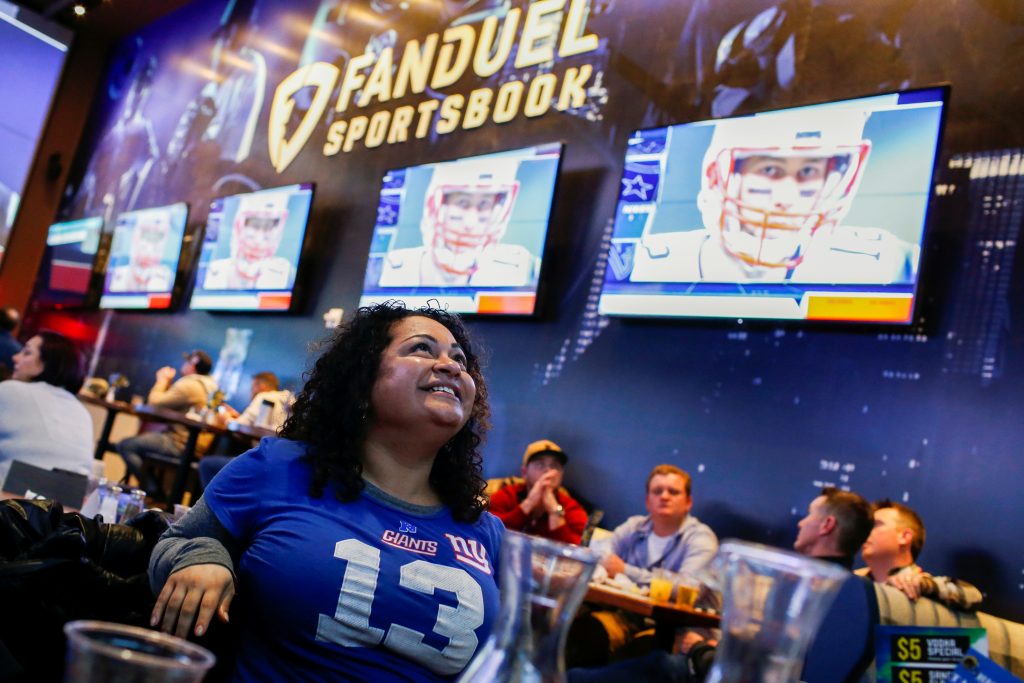 Just as sports entertainment is deeply woven into the fabric of American culture, so too is sports gambling.
And like many things in the new century, sports gambling has experienced a revolution—and not only due to improved access via digital means. In 2018, the U.S. Supreme Court rendered a landmark decision that allowed states to regulate sports gambling on their own.
Case in point, prior to 2018 only four states allowed sports gambling—Delaware, Montana, Nevada and Oregon. In contrast, as of this summer, 31 states have now legalized some form of sports betting.
Moreover, nine additional states may join them in the near future.
This sea change ties directly back to the aforementioned Supreme Court decision in 2018—typically referenced as the "Professional and Amateur Sports Protection Act of 1992 (PASPA)" case—which ruled that the existing federal sports gambling ban violated individual states' rights.
Obviously, this was a watershed moment, especially when one considers the long and complicated history of sports gambling in the United States.
Much like recent developments in the cannabis sector, lightning-fast regulatory changes in the sports gambling industry are now redefining how this activity fits in modern American culture.
Gone are the days when sportsbooks circumvented various gambling laws by operating in places of jurisdiction that were separate from the clients they served (i.e. overseas). And much like regulation catalyzed an entrepreneurial frenzy in the cannabis sector, the sports gambling industry has likewise become a red-hot sector in the financial markets.
The biggest recent splash in the sector arguably came when DraftKings (DKNG) listed on the Nasdaq last year via a special-purpose acquisition company (SPAC) merger. DKNG stock is up about 200% since that corporate action.
However, DraftKings stock has retreated significantly from its 52-week high of about $74/share observed in March—plunging roughly 32% in the last several months.
Last year, DraftKings brought in revenues of nearly $600 million, and the company expects sales to climb to over $1 billion in 2021. However, the company has yet to turn a profit and isn't projected to do so for several more years.
DraftKings is also currently locked in a battle with FanDuel—one of its fiercest competitors—for new customers and market share. FanDuel isn't yet publicly traded, but the company merged with Flutter Entertainment in 2018—the latter of which trades overseas under the OTC (over-the-counter) ticker PDYPY.
The long-term success of both DraftKings and FanDuel will undoubtedly hinge on how many other states adopt legalized sports betting, and the ultimate popularity of sports gambling in the U.S.
DraftKings now operates in 14 states and averages about 1.5 million unique, active customers per month. The company's goal is to ultimately pull in more than $4 billion in sales annually, which it believes is achievable if more than 65% of the states in the U.S. end up legalizing sports betting.
The states themselves have also been cashing in on the sports betting rage, which, after all, is the primary goal of such initiatives. It's estimated that the overall sector could be worth $130 billion in annual taxable revenues by 2027 if current adoption rates are sustained.
That's a large pie when it comes to state tax revenue, and rest assured that each of the 31 states that have legalized sports gambling thus far is hoping to dip its hands in that particular pot of honey.
Right now, the states with the largest presence in sports gambling include Illinois, Michigan, New Jersey, Nevada and Pennsylvania. The total sports betting "handle" (i.e. amount of money wagered by bettors) for those five states during the month of May was roughly $2 billion.
Aside from DraftKings and FanDuel, some of the other top online sports betting sites attracting interest include BetRivers, PointsBet (PBTHF), William Hill and the Barstool Sportsbook. BetRivers is owned and operated by Rush Street Interactive (RSI), while William Hill was acquired by Caesars Entertainment (CZR) in April. Penn National Gaming (PENN) owns a stake in the Barstool Sportsbook.
The buzz in this sector has surged to such a great degree that there are now even two separate ETFs offering tailored exposure to sports gambling: the Roundhill Sports Betting & iGaming ETF (BETZ) and the VanEck Vectors Gaming ETF (BJK).
BETZ is basically a pure-play on modern online betting stocks, whereas the VanEck ETF offers a more traditional mix of casino stocks and gambling names—such as Wynn Resorts (WYNN) and Las Vegas Sands (LVS).
Other tickers with exposure to digital sports gambling include Caesars Entertainment (CZR), MGM Resorts (MGM), Entain (GMVHF), GAN (GAN), Churchill Downs (CHDN), International Game Technology (IGT), Scientific Games (SGMS), Golden Nugget Online (GNOG), Skillz (SKLZ), Esports Entertainment (GMBL) and Boyd Gaming (BYD).
The August-September issue of Luckbox (Thinking in Bets) takes a hard look at the intersection of active investing and speculation. (Get ready to get your arms around the Kelly Criterion.) Not a digital subscriber? Subscribe here for free at getluckbox.com. Pay it forward, tell a friend.
For updates on everything moving the markets, readers can also tune into Tastytrade Live weekdays from 7 a.m. to 4 p.m. Central Time.
Sage Anderson is a pseudonym. He's an experienced trader of equity derivatives and has managed volatility-based portfolios as a former prop trading firm employee. He's not an employee of Luckbox, tastytrade or any affiliated companies. Readers can direct questions about this blog or other trading-related subjects, to support@luckboxmagazine.com.