Vaccines + (AZN + ALXN) = Booming Biotech
Valuations in the biotechnology sector received a boost on Dec. 12 when AstraZeneca (AZN) announced it would pay a 45% premium for Alexion Pharmaceuticals (ALXN), a stock that had already rallied 47% since mid-March.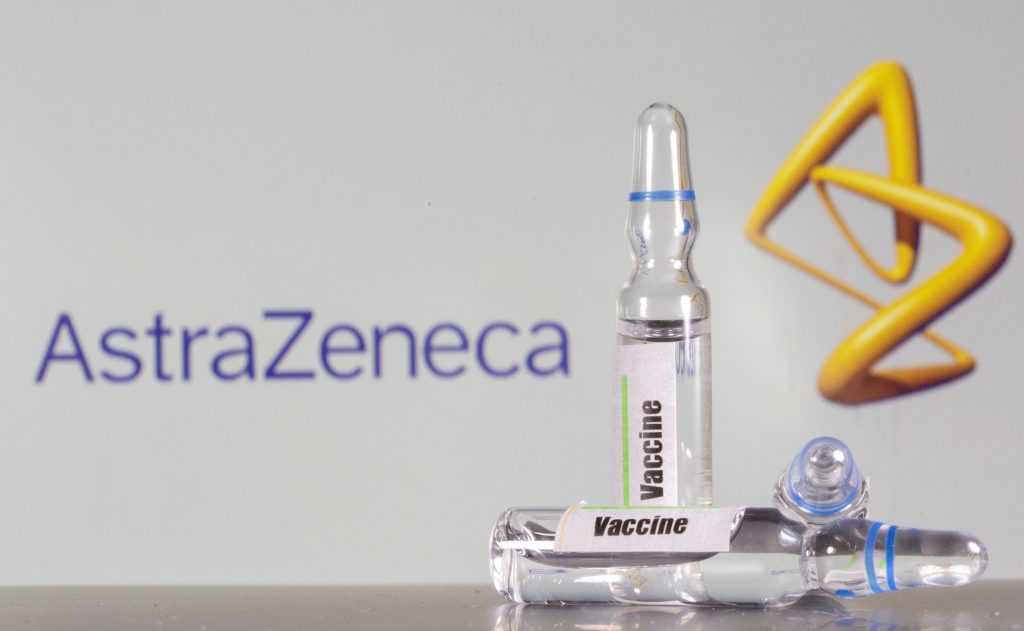 On Dec. 11, the Food & Drug Administration (FDA) made history when it approved the first COVID-19 vaccine for use by the general public in the United States.
The first vaccine approved by the FDA for use against COVID-19 was none other than the well-known collaboration by Pfizer (PFE) and BioNTech (BNTX). However, it's expected that vaccines developed by Moderna (MRNA), Novavax (NVAX) and AstraZeneca (AZN)—among others—will also be approved in the near future.
The discovery of several clinically proven COVID-19 vaccines should ultimately help humanity eradicate the disease, or at least tame it. With COVID-19 already claiming over 1.6 million lives globally, humanity has likely never been more grateful to have an advanced and effective biotechnology industry.
In the case of safe and effective vaccines, the more the merrier, because if only one project had crossed the vaccine finish line successfully, logistical and legal bottlenecks undoubtedly would have slowed down mass immunizations.
To its credit, the biotech sector has delivered the fastest vaccine in history—less than 12 months from start to finish. Astoundingly, the average amount of time required to create vaccines historically has been closer to 10 years. As a result of this historic effort, global supplies of COVID-19 vaccines are expected to be robust in 2021.
The successful development of COVID-19 vaccines in 2020 is a testament to not only advancements in the biotech sector, but also to the brave volunteers who participated in the clinical trials, as well as the visions of sovereign governments and private entities that prodigiously funded these initiatives.
Global investors and traders have certainly been rewarded by the success of the vaccine makers. All of the aforementioned vaccine stocks have appreciated considerably in 2020, with several spiking in jaw-dropping fashion year-to-date (YTD).
But outside of the vaccine sub-sector, the broader biotechnology sector has also arguably benefited from a tsunami of fresh confidence. One has to think that if the timeline for vaccine development can be shortened so dramatically, the possibilities for the overall sector must be equally bright.
This past weekend, AstraZeneca demonstrated that the strongest belief in the biotechnology sector might come from within. On Dec. 12, AstraZeneca announced it was acquiring Alexion (ALXN) for $39 billion, or $175/share, representing a 45% premium over the stock's Dec. 11 closing price.
Biotech valuations have soared in 2020, but apparently that did not deter AstraZeneca.
It's believed that the diminished effectiveness of AstraZeneca's vaccine candidate, as compared with the likes of Pfizer/BioNTech and Moderna, likely played into the decision. Alexion has a strong presence in immunotherapies, and that portfolio will immediately replenish AstraZeneca's R&D pipeline.
What's maybe most interesting about the deal is that it suggests sky-high valuations in the biotechnology sector in 2020 may be warranted—at least in the eyes of AstraZeneca's management team.
The chart below illustrates how the biotech sector has outperformed the S&P 500, as well as the pharmaceuticals sector, since September 2019.
Investors and traders reviewing the biotech sector for new opportunities may also want to consider exchange-traded funds (ETFs). Much like the vaccine stocks, many biotech ETFs have rallied in epic fashion this year. Listed below are the biotech-focused ETFs with the most assets under management:
iShares Nasdaq Biotechnology ETF (IBB)
SPDR S&P Biotech ETF (XBI)
First Trust NYSE Arca Biotech ETF (FBT)
VanEck Vectors Biotech ETF (BBH)
Direxion Daily S&P Biotech Bull 3x ETF (LABU)
To learn more about trading the biotechnology sector, readers can review this episode of Tasty Extras on the tastytrade financial network, as well as this episode of Tasty Bites, which focuses on ETFs.
This December, give the gift of Luckbox and get a free Luckbox T-shirt! See SUBSCRIBE or UPGRADE TO PRINT (upper right) for more information.
Sage Anderson is a pseudonym. The contributor has an extensive background in trading equity derivatives and managing volatility-based portfolios as a former prop trading firm employee. The contributor is not an employee of Luckbox, tastytrade or any affiliated companies. Readers can direct questions about any of the topics covered in this blog post, or any other trading-related subject, to support@luckboxmagazine.com.