AstraZeneca Vaccine Snag Casts Shadow Over Market Rally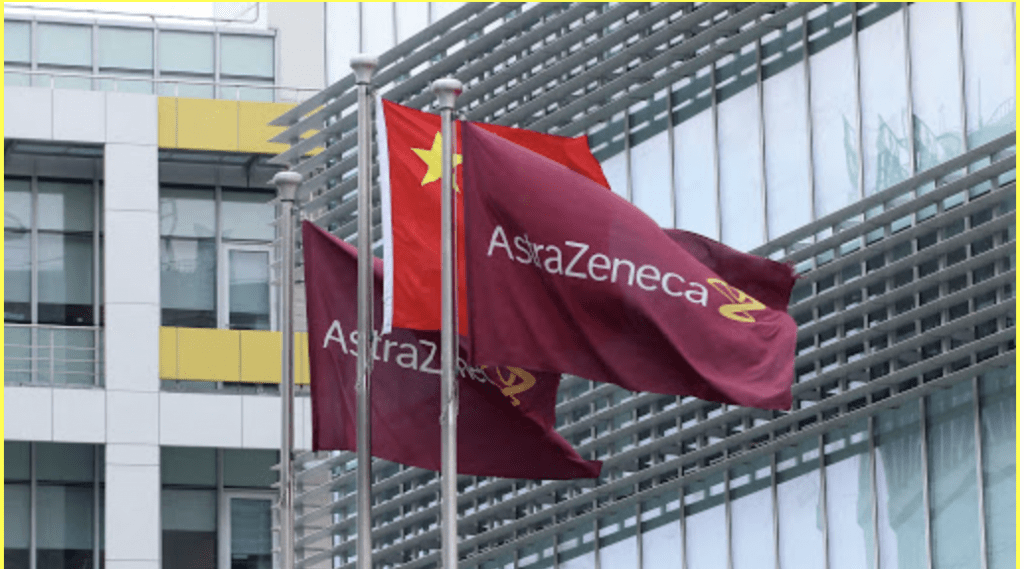 With millions of lives and livelihoods hanging in the balance, the need for a safe and effective Covid-19 vaccine is red-lining.
Unfortunately, near-term hopes for a game-saving vaccine took a big hit on Sept. 8 when AstraZeneca (AZN) announced the company was temporarily pausing its Phase 3 coronavirus vaccine trials.
This development is especially deflating because the joint AstraZeneca-Oxford University vaccine project had been viewed as one of the top frontrunners in the race toward a viable inoculation.
AstraZeneca announced on Sept. 8 that vaccine trials had been put on "temporary hold" because of a suspected "serious adverse reaction" in a trial participant located in the United Kingdom. Details on the adverse reaction, in terms of diagnosis and severity, haven't yet been disclosed.
While Phase 2/3 trials of this vaccine candidate were already underway in Brazil, South Africa, and the United Kingdom, AstraZeneca had only expanded the trials to the United States recently. Worldwide Phase 3 trial activity is now suspended indefinitely.
Notably, during Phase 1/2 trials, AstraZeneca reported that roughly 60% of the 1,000 dosed volunteers experienced side effects. However, the reactions were deemed mild or moderate. In those early trials, affected participants reported fevers, headaches, and muscle aches—reactions that are known to be common and relatively benign in recently vaccinated patients.
The Sept. 8 news took many by surprise because only days ago AstraZeneca had indicated its vaccine candidate might be ready for distribution as early as Q1 2021. That timetable is now in serious jeopardy.
The critical questions at this juncture are how long AstraZeneca's Phase 3 trials will be delayed, and how this will ultimately impact the regulatory approval and manufacturing/distribution processes.
It should be noted that the AstraZeneca-Oxford vaccine candidate relies on a so-called "adenovirus," which carries one of the genes found in the proteins of SARS-CoV-2 into the body. A vaccine based on this technology has never previously been approved for widespread use.
As one might expect, AstraZeneca's stock was down in the after-market when this news hit the wires. Year-to-date, AZN is still up around 10%.
The trial suspension sent ripples through the pharmaceutical and biotechnology sectors—affecting in particular some of the other high-profile companies working to find a vaccine. As with any high-risk, high-reward business endeavor, a setback for one can often translate to a boost for others.
In this case, the others are Pfizer (PFE), Moderna (MRNA), and Novavax (NVAX)—a group of names that arguably has the next-best chance of picking up where AstraZeneca-Oxford left off.
As a caveat, it should be noted that Moderna and Novavax have never previously developed and guided vaccines successfully through the development and approval process—in the latter case, that's after 33 years of trying.
Along those lines, both the Moderna and Pfizer vaccine candidates involve a platform (RNA-based technology) that has never previously received regulatory approval in the field of vaccinology. (Note: The technology used in the AstraZeneca vaccine project would also be the first successfully brought to market in vaccinology history, if approved).
Pfizer and BioNTech
Pfizer, which is working jointly with the German company BioNTech (BNTX), has previously stated that its own Phase 1/2 trials induced a safe and effective response in dosed volunteers. Phase 3 trial results are expected to be made available at the end of October—data that will now be even more highly anticipated.
It was announced only days ago that the Phase 3 Pfizer-BioNTech trial had been expanded to include Germany.
Moderna
Moderna is currently enrolling patients in Phase 3 trials, which means that the results from the Phase 3 study won't be available until Q4 2020. If those trials are successful, the earliest that scientists believe a commercialized Moderna vaccine could be made available would be Q1 or Q2 2021.
It's by no means guaranteed that the Moderna vaccine candidate will make it past the approval process. During Phase I trials of the Moderna vaccine candidate, 4 of the 45 participants experienced "Grade 3" adverse events—side effects that are severe or medically significant, but not immediately life-threatening.
It should be noted that a significant element of Phase I trials is identifying appropriate dosage levels, while testing effectiveness and safety thresholds. In the aforementioned Moderna Phase I study, 3 of the 4 patients experiencing Grade 3 adverse events were part of the group receiving the highest dose.
Investors and traders should note that after setting an all-time high of about $95/share earlier this summer, Moderna's stock has retraced below $60 in recent weeks. The stock started 2020 trading just under $20/share.
Novavax and Takeda
Novavax has partnered with the well-known Japanese pharmaceutical company Takeda (TAK) on its vaccine candidate. Phase 2 trials began on August 24, which means the company is somewhat behind those companies that have already started on Phase 3 trials.
Having said that, if Phase 2 results are strong enough, it's believed that Emergency Use Authorization could be granted for the Moderna vaccine while Phase 3 trials are underway.
While Novavax has never previously developed an approved vaccine, the company is using a protein-based technology in its approach, which does have a strong history of success in vaccinology.
Much like Moderna, Novavax's stock has pulled back from the highs observed in summer. Novavax started 2020 trading under $5/share before skyrocketing to $189 in mid-August. On September 8, before the AstraZeneca news broke, NVAX closed the trading day down 8%, to $85/share.
All four stocks (BNTX, MRNA, NVAX, PFE) were up in the after-hours on Sept. 8 after news of the AstraZeneca "safety pause" hit the wires.
Final Takeaways
Interestingly, another important development related to COVID-19 vaccine development efforts was also released on September 8.
Prior to the AZN safety pause, CEOs from nine of the pharmaceutical/biotechnology companies perceived to have the best chance of bringing a vaccine to market all signed off on a pledge to strictly adhere to the "scientific process" during the race to the finish line.
The intended goal of the pledge was to establish that science, not politics, should dictate how and when a vaccine is made available to the public.
All five companies included in this post (AZN, BNTX, MRNA, NVAX, PFE) signed off on the pledge, in addition to four others—GlaxoSmithKline (GSK), Johnson and Johnson (JNJ), Merck (MRK), and Sanofi (SNY).
It appears that AstraZeneca quickly made good on that pledge with its safety pause. The company will now complete a comprehensive evaluation of current Phase 3 trial data before moving forward.
With this action, AstraZeneca has set a strong example for the group—safety is paramount, and should not be sacrificed in the name of speed.
Outside of the United States, Russia has purportedly already brought a vaccine to market, while several Chinese companies are in the latter stages of Phase 3 clinical trials. In the case of the Russian vaccine, Phase 3 trials were never conducted, which is why many experts have questioned its validity—not to mention its safety and effectiveness.
With much of the recent stock market rally arguably riding the wings of "vaccine hopes," it will be interesting to see how the AstraZeneca news affects the markets.
The benefit of hindsight also makes one wonder if the broad-based market selloff that started on September 3 wasn't linked to an early leak of this discouraging development. To follow everything moving the markets, readers are encouraged to tune into TASTYTRADE LIVE, weekdays from 7am to 3pm Central time.
Sage Anderson is a pseudonym. The contributor has an extensive background in trading equity derivatives and managing volatility-based portfolios as a former prop trading firm employee. The contributor is not an employee of luckbox, tastytrade or any affiliated companies. Readers can direct questions about any of the topics covered in this blog post, or any other trading-related subject, to support@luckboxmagazine.com.