Comedy 101: A Confidence Game
It was love at first sight when I discovered improv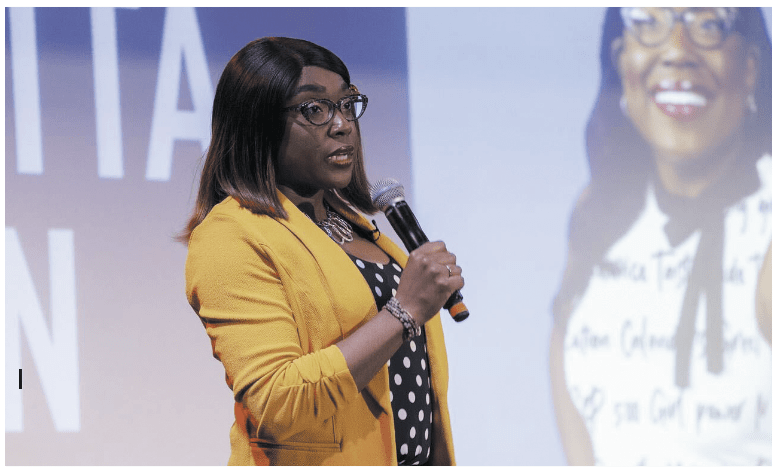 To this day, I still remember the first time I ever saw an improv show. It was in the basement of my dorm, freshman year at Indiana University, and a rag-tag troupe of improvisers called Pumpernickel performed in our dorm's coffee house.
One of the dudes on stage queried the quiet crowd, "Someone tell me what my job is!" An intrepid audience member yelled out, "pilot!" The performers reconfigured themselves on stage, and the guy who asked for the suggestion grabbed his scene partner by the front of his shirt.
With an intense look overtaking his previously serene features, the dude bellowed, "Jesus, do you know why you're standing before me today? I must punish you for your crimes."
The audience murmurs and he shrugs and says to his scene partner, "Answer me! I'm Pontius Pilate!"—the fifth governor of Judea who sentenced Christ to crucifixion—and everyone in the audience just lost it.
I had never seen such a blatant display of rapier wit and lightning-fast comedy. I couldn't understand how no one on stage knew what was going to happen next, yet they could turn any suggestion into art. Huh, look at that, love of improv at first sight.
This issue of Luckbox is all about the highs and lows of higher ed, but to me, the most important education anyone can receive is the gift of crafting the skill of improvisation. Being comfortable in uncomfortable situations, making yourself open to the options you've been given and, most importantly, learning to work in harmony with others are all things I learned while training at Chicago's famed The Second City.
The incubator of comedy
The Second City was founded in Chicago in 1959 and operates a training center to provide education in improvisation, writing, singing, acting, directing and a host of
other performative disciplines, as well as a theater that hosts stage-based sketch and improv shows.
Even if you don't know The Second City by name, you surely know its graduates: John Candy, Bill Murray, Harold Ramis, Steve Carell, Stephen Colbert, Tina Fey, Tim Meadows and Aidy Bryant—just to name a few. It's truly remarkable that the cradle of American comedy is across the street from a sketchy Walgreens.
Yes, and…
The foundation of improv is the concept of "yes, and." I'm sure there's a TED talk about it, but boiled down to simple terms "yes, and" means no matter what the scene (or life in general) hands you, you must simply say "yes" and add your own contribution to keep things moving forward.
In improv, this plays out as someone yelling out a suggestion or your scene partner establishing a scene and instead of saying, "That's the dumbest thing I've ever heard," you say, "Yes, we are babies who are plotting an escape from daycare, and it appears our goal is climbing Mount Everest … wah."
No matter the absurdity, randomness or incongruence of the suggestion, you accept it and find ways to enhance it. How many negative Nancies in your life do you think could benefit from this worldview?
Live, laugh, improvise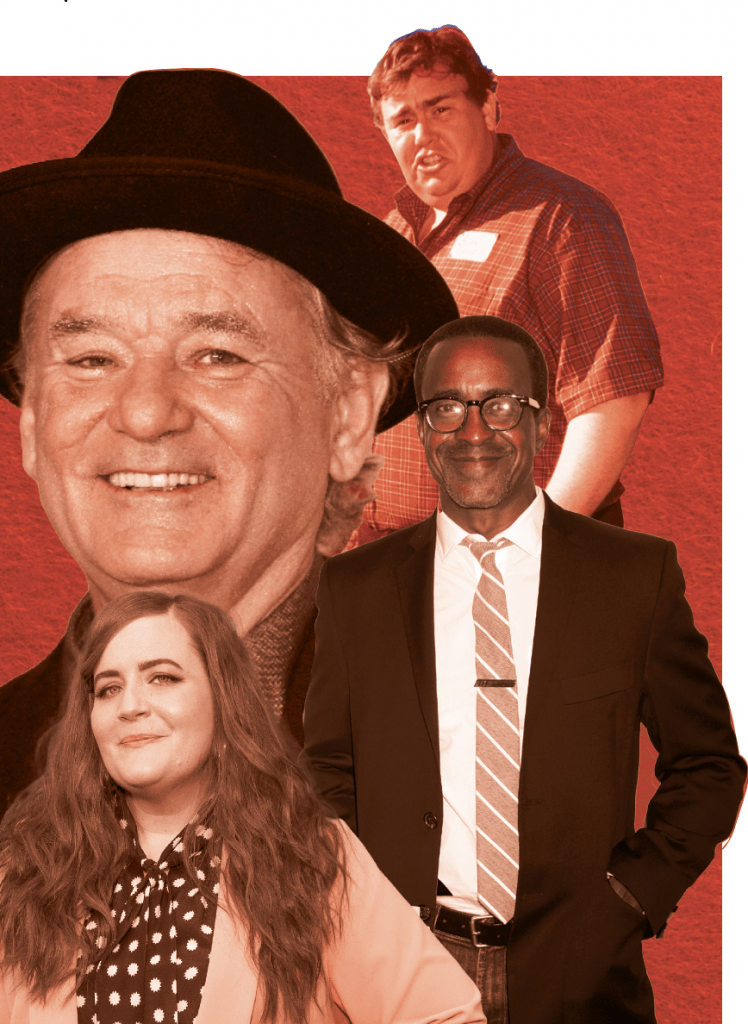 I started Level A improv at The Second City in 2009. At the time, I was working in pharmaceutical sales (legally) and my manager Mike mentioned that improv could help me in interactions with customers. Because what's more random than a convo with a doctor escalating into, "My patient developed spontaneous rectal bleeding from your drug." Yes, and … their heartburn went away!
Ever since that day in the basement of my dorm I had thought about getting into comedy, but I didn't know how. Look, I don't know how to say this without sounding like a complete prat, but I'm funny. My innate gift is comedic timing. I wish instead it was an ass that just wouldn't quit, but them's the breaks.
I'm bringing this up because you don't have to be funny to take a comedy class. I spoke about The Second City with co-worker and badass stock and options trader Liz Dierking. She attended classes herself because the gym she worked out at was located next door and she figured she'd give it a shot.
She explains the experience this way: "The Second City does not teach funny, but they do teach confidence."
My classmates were lawyers, journalists, teachers, artists, accountants—a totally normal slice of working young adults who wanted to see what this improv thing was
all about.
Comedy is fundamental
For me, what started as an eight-week course turned into a year-long program, which turned into writing programs, directing a show and my current job at tastytrade. Look people, comedy works! True story: I found this job because Tom Sosnoff, co-founder of tastytrade, put up a very random job posting on The Second City's bulletin board.
Liz is right, The Second City didn't teach me how to be funny, but it sure did equip me with the confidence to work with traders all day. I get to do improv every day and I love it. I literally never know what's going to happen on the morning show, but I just have to smile and roll with it. It delights me when I hear viewers tell me my comedic skills make erudite topics seem approachable.
Stop saying no; start saying yes
If you have even the smallest inkling of wanting to learn to be comfortable with the uncomfortable, I urge everyone to take an improv class. If nothing else, you'll get better at public speaking and your PowerPoint presentations won't be visual Ambien.
After the pandemic, The Second City really leaned into offering classes online. In-person comedy is best, but ZoomProv is better than nothing. Check your town's resources to see if they offer in-person classes.
The results
Confidence is a muscle. If you don't work on it, it'll atrophy. Look, I'm just a small, nerdy Black girl who got bullied a lot and leaned into comebacks and witty retorts to help put bullies in their place. "Oh, it appears you've broken up with your girlfriend and deodorant in the same week. Bummer." But now I get paid to roast people as a job. Thanks comedy!
Vonetta Logan, a writer and comedian, appears daily on the tastytrade network. @vonettalogan