Luckbox magazine wins three, 2022 Folio: Eddie and Ozzie Awards
Luckbox magazine, a tastytrade publication, is a three-time winner of the 2022 Folio: Eddie and Ozzie Awards, beating out the Harvard Business Review and T. Rowe Price Investor Magazine in business and finance news for consumers for its Art & Design issue.
Luckbox was also named a co-winner with Food & Wine magazine in the instructional/how-to magazine category for its Thinking in Bets issue which also won in the custom content category.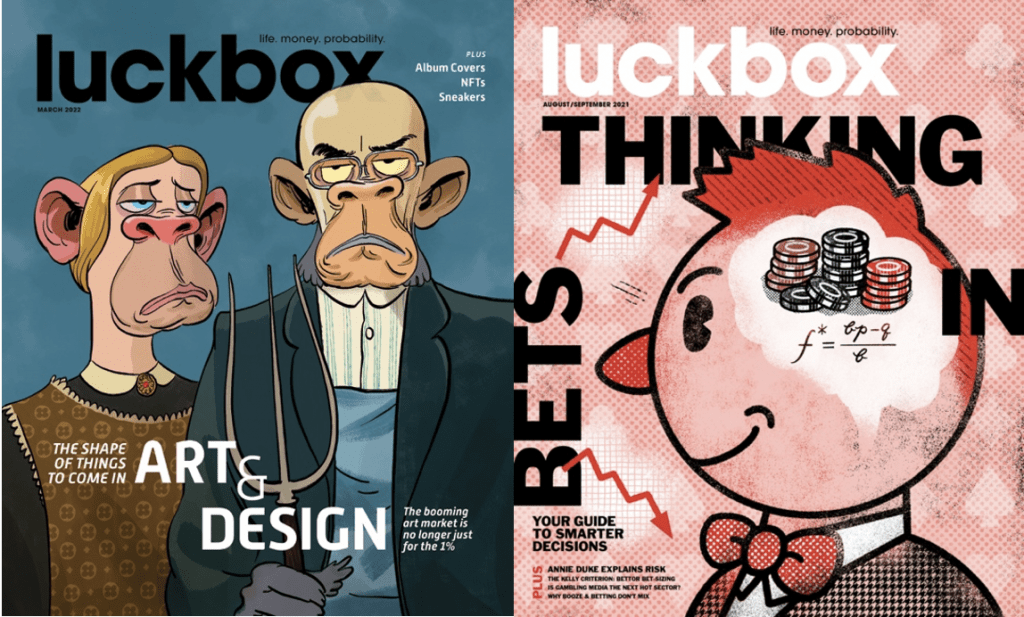 Since its debut in April 2019, Luckbox has won 22 industry awards and recognition for editorial achievement.
The Folio: Eddie & Ozzie Awards, considered the most prestigious recognition program in the publishing community, recognizes excellence in editorial content and design across print and digital media. The Eddie & Ozzie Awards, recognized industry-wide, judges thousands of applications every year from publications around the globe.
Eddie & Ozzie Awards entries are judged by an independent panel of media executives, as well as staff. Entries are evaluated based on creativity, innovation but also proven success in aligning the company brand's mission with the publication.
The Awards Gala took place at the City Winery New York on Sept. 13.