Post-punk shame Serves Up 'Food for Worms'
This English post-punk band discovers a new sense of maturity and reinvention for a new album recorded live in the studio. If you like Lou Reed's experimental rock, you'll like these guys.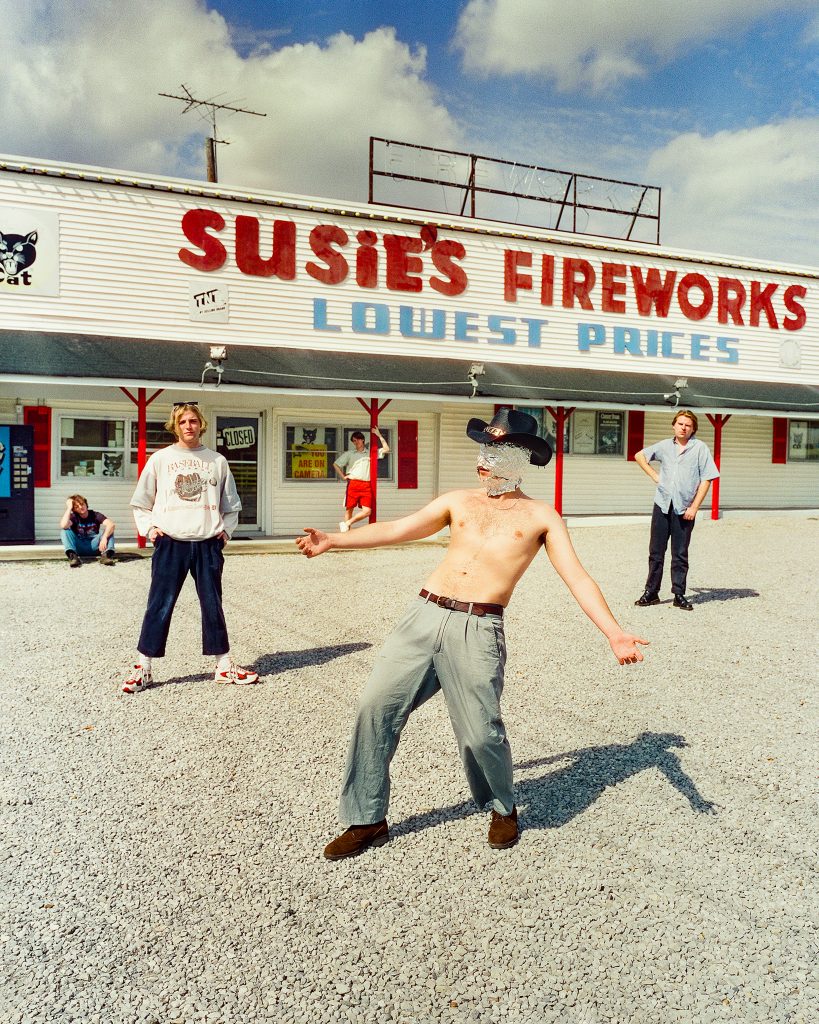 The third studio album from shame—Food for Worms, out Feb. 24—comes across like a declaration of maturity. The bandmates have grown up together, crossing the finish line of adolescence and learning what it's like to come out on the other side of inward thinking.
If their past records took listeners on a trek through the band members' inner experiences, the new recording looks outward toward their relationships with the people around them.
While taking a post-punk approach, shame allow themselves to feel every emotion—happiness, confusion, passion, humor—not just anger. Like one of their musical inspirations, Lou Reed, shame explores the complexity in their lives and the world around them, talk-singing their way through each song. Their vocal style brings to mind the likes of British rock bands IDLES and Yard Act. All have their own approach to their vocal display, but all have a sprinkle of British, or perhaps cockney, accent. Lead singer Charlie Steen's voice isn't necessarily good, but it's not trying to be. This album also uses more backup vocals from other band members.
The first single from the album, Fingers of Steel, is the ideal introduction—it opens with a light piano section, and then the band's three guitarists dive in full force with amplified precision. They ditch polished studio recordings for live ones and deliver variation in instrumental layers, which wasn't as evident in previous recordings. Fingers of Steel, their most popular single from the album on Spotify, recounts the frustrations of trying to help a friend who must figure out the ropes on their own.
In a recent interview, Steen explained shame's vision like this: "I don't think you can be in your head forever. It's weird, isn't it? Popular music is always about love, heartbreak or yourself. There isn't much about your mates."
Recorded live, Food for Worms, is less polished than their 2018 Songs of Praise and 2021 Drunk Tank Pink—but in a good way. It's not an album for casual listening. It beckons listeners to get amped up and do something, like dance around the kitchen.
The band doesn't pretend they're the first to make a name for themselves in post-punk. They know it's been done before, but so has every variation of any genre. They're creating music for themselves, not chaining themselves to certain instruments, which is what makes it so appealing. The sound doesn't force itself down listeners throats—it flows with ease.
In songs like Six-Pack, shame explores rapid transitions that make the listener assume the song ends and moves on to the next. While experimenting with layered guitars and bass, the band brings in groovy wah pedals that let each chord stand on its own. They're post-punk with a psychedelic, funky guitar/bass flair.
Food for Worms begs fans to listen front to back, ditching the idea of focusing on one song at a time. You never quite know when one song ends and the next begins. It's the recipe for a smooth, close-knit set of songs. The band understands the power of silence, too, by isolating some instruments and letting others fade to a hum when the timing is right.
The catchiest song on the album, Adderall, will have you singing along during your first listen. And to bring the album full circle, kicker All the People highlights Food for Worms' purpose: To acknowledge the people around you, take them in with compassion and accept that you can't change them.
All the people you're gonna meet / Don't you throw it all away / Because you can't love yourself
Hearing it live, it's one of those songs that makes you want to throw your arm around the shoulder of the stranger standing next to you and head-bang it out together.
Start with shame's song Six-Pack, and you might get hooked right away on the wah pedal guitar intro.
Pay attention to how the tempo slows at the 2:10 mark. If you're listening casually with headphones, you might think it's the transition into a new song.
Food for Worms track list
Fingers of Steel
Six-Pack
Yankees
Alibis
Adderall
Orchid
The Fall of Paul
Burning by Design
Different Person
All the People
Kendall Polidori is The Rockhound, Luckbox's resident rock critic. Follow her reviews on Instagram and Twitter. @rockhoundlb