Remdesivir: Confidence or Confusion?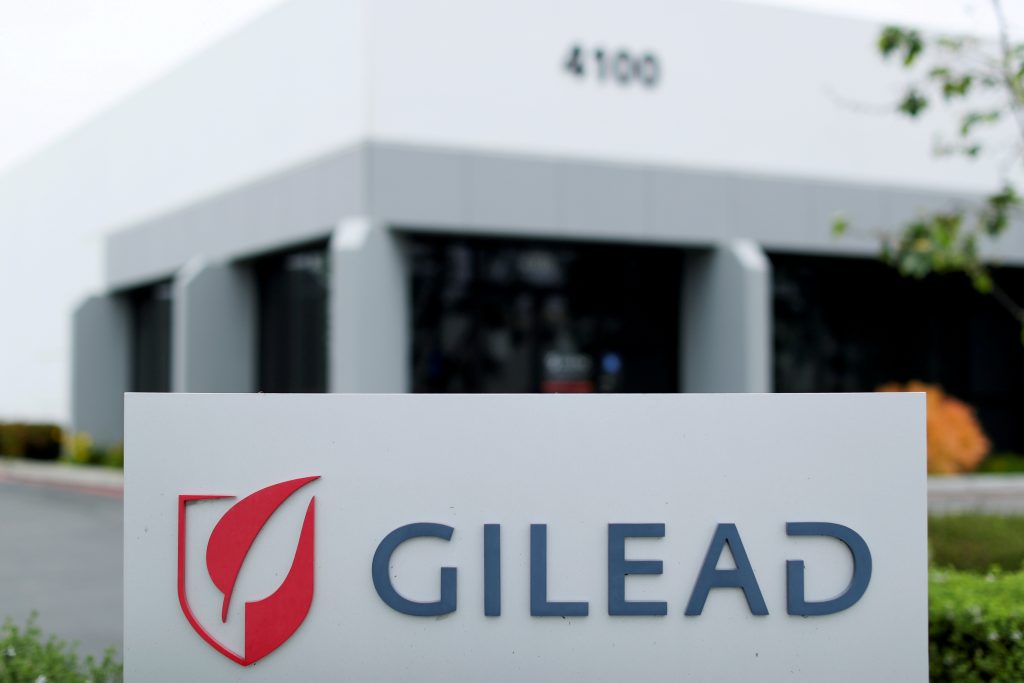 Critical COVID-19 Treatment Update
The global effort to discover safe and effective treatments for COVID-19 suffered a significant setback late last week when the World Health Organization (WHO) released its assessment of Remdesivir—a drug previously authorized in the United States for emergency use—suggesting that the drug provides little benefit for severely ill COVID-19 patients.
The contradictory nature of the findings, as compared with clinical trials previously published by the company manufacturing the drug (Gilead, GILD), was especially deflating because confusion over the safety and effectiveness of a front-running treatment for the coronavirus could spill over into the public's trust in a potential COVID-19 vaccine.
As most are well aware, scientists from every corner of the world are working at a breakneck pace to try to create treatments or vaccines to help humanity defend itself from COVID-19. The problem is that such drugs and vaccines usually require rigorous clinical testing to ensure that potential side effects are minimal—a process that can sometimes take years to complete.
While the need for treatments and vaccines is urgent, to say the least, nobody wants to see quality compromised for the sake of speed. This is particularly true for the vaccine regulatory approval process, which requires the public's utmost confidence because vaccines are administered to healthy people.
As such, what is the American public supposed to think when a drug previously approved for emergency use in the United States has now been found to provide little or no benefit after thorough investigation by an outside group of independent experts—especially when that drug has a sky-high price tag?
For context, Remdesivir is an antiviral that was originally created as a potential treatment for hepatitis. Prior to 2020, it wasn't approved in any part of the world for use in any way (it still isn't, beyond emergency use).
Several years back, Remdesivir did show early promise as a potential treatment for severe acute respiratory syndrome (SARS) and Middle East respiratory syndrome (MERS), which is why scientists at Gilead thought it might also be useful in treating COVID-19 cases. The drug purportedly helps to suppress the coronavirus's ability to replicate easily in the human body.
Earlier this year, Gilead ran new clinical studies using Remdesivir to treat patients who were infected by COVID-19, and specifically in severely ill patients who were already hospitalized and receiving oxygen. Those studies are said to have shown that patients receiving Remdesivir were able to shorten their hospital stay from 15 days to 11 days, on average, as compared with patients receiving a placebo.
The studies are also believed to have demonstrated that death rates among severely ill patients declined as compared with patients receiving a placebo. For example, by day 15 in the hospital, estimates of mortality were 6.7% for those who took Remdesivir versus a considerably higher 11.9% for those who did not. By day 29 in the hospital, those numbers increased to 11.4% and 15.2%, respectively.
In May, the Food and Drug Administration (FDA) authorized Remdesivir to be used as an emergency treatment for COVID-19, based on those aforementioned studies. In August, the emergency use authorization was expanded to include patients who were suffering from less-severe cases (the original emergency authorization was for patients already receiving supplemental oxygen).
By July, several other countries, including South Korea, which has been widely regarded for its coronavirus containment and treatment efforts, began allowing Remdesivir treatments and seeing positive results in as many as one-third of the drug's patients.
However, new findings reported by the World Health Organization (WHO) have cast serious doubt on the effectiveness of Remdesivir. After coordinating a study of over 11,000 participants across 30 countries, the WHO released a statement saying Remdesivir has "little or no effect" in providing severely ill patients with a reduced likelihood of dying from COVID-19.
The findings certainly won't be music to the ears of Gilead executives, given the price tag for an intravenous five- or 10-day regimen of Remdesivir can cost upwards of $3,000. The drug was expected to contribute $8 billion to $9 billion in revenue to Gilead's income statement through the end of 2021—and likely a lot more beyond.
The WHO clinical trials, referred to collectively as the "Solidarity trials," found that the percentage of patients dying in the group dosed with Remdesivir was almost identical to the percentage of patient deaths in the group that received the placebo: 11% in the case of the former, and 11.2% in the case of the latter.
Even more troubling, however, is the apparent discrepancy in the findings between the studies conducted by Gilead and the one conducted by the WHO. While it's certainly possible that both clinical studies were executed honestly and in a forthright, transparent manner, the bigger concern is that public confidence in the safety and effectiveness of future treatments and vaccines could be impaired as a result.
One can't forget that early on in the pandemic, messaging from the CDC suggested that wearing masks wasn't necessarily effective in helping to reduce the spread of the coronavirus. That messaging has since done a 180, with most experts now suggesting that mask-wearing is one of the most effective means for stopping the spread of the coronavirus.
Now, contradictory findings exist for one of the best-known treatments for COVID-19 in the United States—a development that will almost certainly impair public confidence in the government's ability to assess the relative safety and effectiveness of future COVID-19 treatments and vaccines.
Prior to the release of the WHO report on Remdesivir, widespread polling suggested that citizens in the United States were already worried that a potential vaccine was being rushed through the development process, and indicated that overall confidence in the safety and effectiveness of potential vaccines was low.
While the contradictory findings on Remdesvir will probably only serve to further fuel those concerns, there are reasons to be optimistic about the successful trajectory of Operation Warp Speed and the race to get vaccines to market. Last week, the New York Times reported:
"… the government's agreement to subsidize vaccine companies' clinical trials and manufacturing costs — appears to have been working with remarkable efficiency. It has put more than $11 billion into seven vaccine candidates, and the F.D.A. has said it will approve any one that is at least 50 percent effective at preventing infection or reducing its severity."
Critical COVID-19 Vaccine Update
Along with the Remdesivir news last week, there was also a significant update from one of the leading COVID-19 vaccine efforts in the United States. Unfortunately, it appears that clinical data from the Pfizer vaccine project won't be available as quickly as expected.
Previously, it was expected that key clinical data from the Pfizer (PFE) vaccine project—a collaboration with BioNTech (BNTX) of Germany—would be available by the end of October.
However, the Chairman and CEO of Pfizer, Albert Bourla, clarified last week that the data expected in a couple weeks would only speak to the ability of the vaccine to generate an immune response. Bourla elaborated in saying that data on the vaccine's safety profile wouldn't be finalized until the third week of November at the earliest.
That's critical not only because it means there won't be an approved vaccine before the Nov. 3 election, but also because it could push a potential binary event for the stock market out into the November/December expiration cycle, as opposed to earlier.
In the meantime, the financial markets will certainly be anxious to hear whether the vaccine candidate is capable of generating the desired immune response, but that data will only paint half the picture, given that a vaccine needs to be not only effective, but also safe.
As a reminder, the Pfizer vaccine project moved into the forefront recently when two other front-running vaccine projects experienced delays. Those two projects included the University of Oxford-AstraZeneca (AZN) project, as well as the Johnson & Johnson (JNJ) project, which were both halted due to unexpected illnesses suffered by participants in the trials. Neither trial has resumed on American soil as of yet.
The American companies Moderna (MRNA) and Novavax (NVAX) are also racing to find a viable vaccine, as are GlaxoSmithKline (GSK), Merck (MRK), and Sanofi (SNY).
It's worth noting that the average development timeline for a vaccine has historically been about 10 to 12 years, which means current vaccine efforts would be revolutionary, if successful.
To follow all the daily updates impacting the financial markets, readers are encouraged to tune into TASTYTRADE LIVE, weekdays from 7:00 a.m. to 4:00 p.m. Central Time.
Sage Anderson is a pseudonym. The contributor has an extensive background in trading equity derivatives and managing volatility-based portfolios as a former prop trading firm employee. The contributor is not an employee of Luckbox, tastytrade or any affiliated companies. Readers can direct questions about any of the topics covered in this blog post, or any other trading-related subject, to support@luckboxmagazine.com.