The Laptop Shortage is Real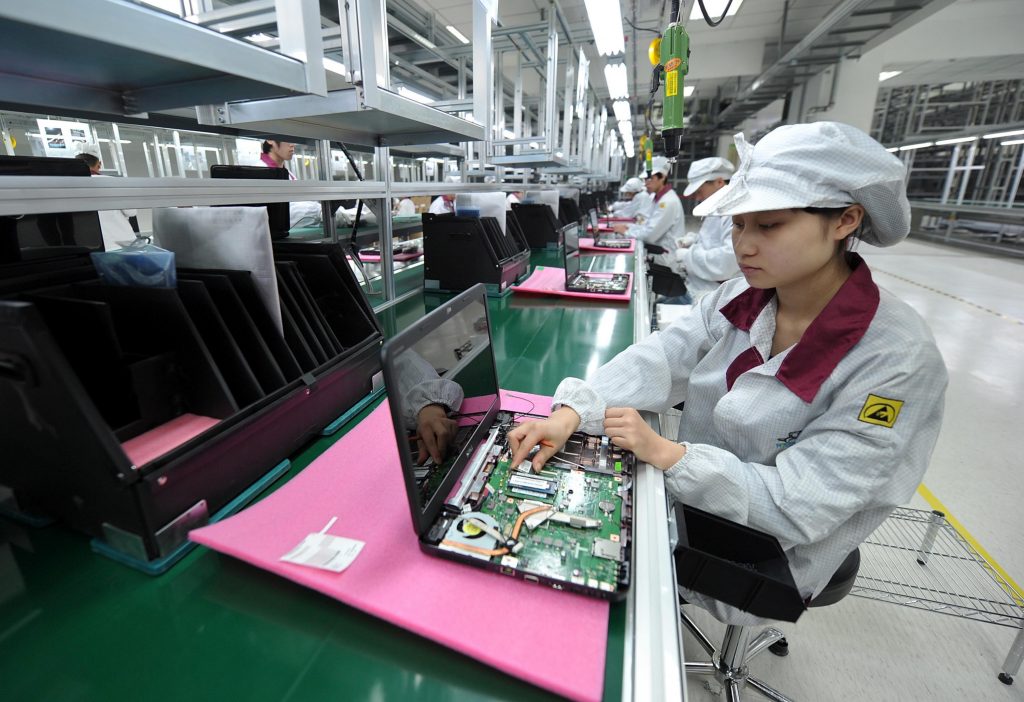 Supplies of laptops—especially the affordable ones that students use—could be short by at least 5 million units heading into the start of the school year.
It's because the COVID-19 pandemic has created a "perfect storm" that's shocked both sides of the supply-demand equation in the laptop segment of the technology sector. On the supply side, producers can't obtain components because of shutdowns in the global economy.
And the timing of those supply-side constraints couldn't be worse. The pandemic has driven up demand for laptops because of increases in remote working and remote learning. Laptop demand in the U.S. increased by roughly 40% in Q2 2020 compared with Q1.
Lower-tier laptops (costing under $500) are in extremely short supply as parents scramble to equip children with the technology they need for distance-learning.
The $300 price tag on Chromebooks has made that model particularly sought after and therefore hard to find. Google's push into distance learning, via Google Classroom, means that Chromebooks can easily bridge the gap between students and schools at an attractive price.
The trade war between the United States and China has also exacerbated the problem. While computers are produced and integrated around the world, Chinese companies manufacture many of the components..
In July, the Trump administration slapped sanctions on China to discourage American companies from doing business with Chinese companies that rely on forced labor. Lenovo (LNVGY), a well-known Chinese computer manufacturer, has indicated that those sanctions contributed to a backlog of more than 3 million Chromebooks.
School systems attempting to circumvent the backlog by ordering in bulk well ahead of the new school year have largely seen that strategy backfire. In many cases, delivery timetables have been delayed for several months.
A recent review of the Best Buy (BBY) website revealed that of the 28 lines of Chromebooks, 24 were sold out.
While consumers have lost out during the shortage, rejuvenated demand for laptops has helped some large manufacturers of computer equipment increase profits—or at least offset slumping demand in other divisions.
HP (HPQ) reported during earnings that its consumer laptop sales surged 30% in Q2, helping to offset declines in office equipment sales. Dell (DELL) experienced a similar pattern in Q2—consumer-driven sales jumped by 18%, while corporate-client sales dropped by 11%. Dell also cited newfound strength in the government and education sectors.
Lenovo, based in China, saw net profits grow by 30% year-over-year in Q2, with at least part of that increase stemming from rising laptop demand. Overall revenue was also up 7% compared with 2019. That's considerable, given that economic shutdowns have effectively shortened the business year.
Other factors contributing to laptop supply bottlenecks have included slowdowns in port operations and downsizing in the shipping industry. With fewer planes in the air, there's simply less space for commercial goods. And coronavirus-related public health precautions have slowed import/export networks, including commercial ports.
With so much uncertainty, it's difficult to predict when manufacturers and supply chains will alleviate the shortage. Further shutdowns of the global economy would undoubtedly exacerbate the problem and might result in a crisis.
No one knows whether a large chunk of the 2020-2021 school year will be conducted remotely, making it difficult to predict demand for laptops. What's more, an effective vaccine could kill demand for laptops as workers and students exit quarantine.
Given the heavy reliance on China for tech manufacturing, the trade war could also affect the laptop supply chain—positively or negatively. And uncertainties aren't limited to laptops—other technology products could also be in short supply.
Readers looking for a fresh perspective on the tech sector, and how to trade it, may want to review a recent installment of Small Stakes on the tastytrade network when scheduling allows. This episode introduces the new STIX technology index.
Sage Anderson is a pseudonym. The contributor has an extensive background in trading equity derivatives and managing volatility-based portfolios as a former prop trading firm employee. The contributor is not an employee of luckbox, tastytrade or any affiliated companies. Readers can direct questions about any of the topics covered in this blog post, or any other trading-related subject, to support@luckboxmagazine.com.