"Best New SXSW Artist" —The Rockhound
South By Southwest returned in March after two years without an in-person conference. The event featured a handful of notable acts—the most memorable being indie-rock sensation Wet Leg.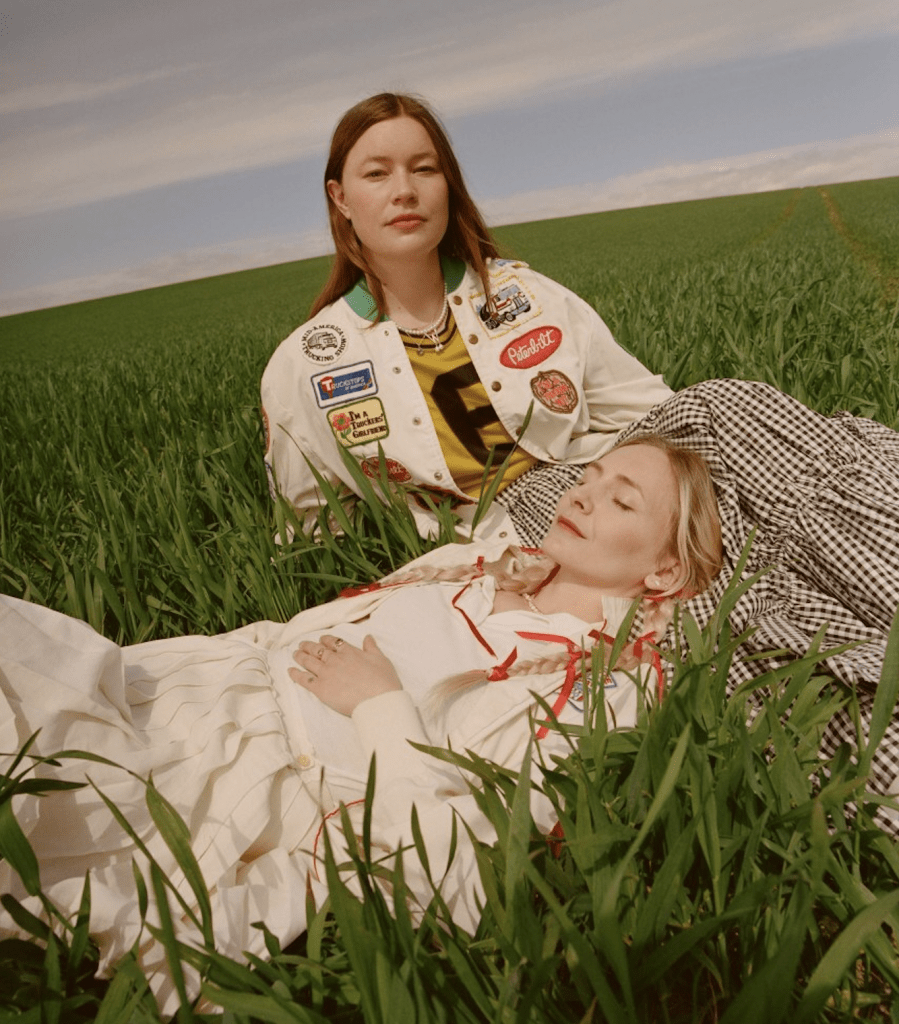 Post-punk minimalism mixed with puckish lyrical innuendo: It's Wet Leg. The breakout British indie-rock duo grew out of the 10+ year friendship of Rhian Teasdale and Hester Chambers and was born at the top of a Ferris wheel on the Isle of Wight.
With a mutual love for The Ronettes, Jane Birken, Ty Segall and Björk, the two started a band for the fun of it. In 2019 they signed to Domino Recording Co., and in 2021 they became an overnight sensation when their debut single Chaise Lounge went viral, racking up millions of streams.
Before releasing their first album, the duo sold out shows across the U.S. with only four singles available to stream. Their unapologetic high energy and strong guitar-driven sound made them an instant must-see group. Teasdale and Chambers both have intriguing voices that bounce off one another rhythmically.
Wet Leg's self-titled album, set to release April 8, is grounded in confidence and witty amusement. Playing music for personal enjoyment, the band creates airy songs that float around freely. They sound as though Debbie Harry of Blondie collaborated with The Slits to take modern pop-punk to a new level.
Since the release of Chaise Lounge, fans have been buzzing about Wet Leg, packing the venues of the band's U.S. tour stops. At South by Southwest, or SXSW, it was no different. The duo, along with the touring band, played four sets during the conference, including a recorded show for SXSW's Channel 3.
The stage was a tad bigger than what the band was used to, with a much larger audience than the typical small club 300-people limit. Band members are new to the game, and with a larger audience in front of them, their body language wasn't as loose as it has been for smaller sets. But that didn't take much away from the effect of their performance. They have a comfortable relationship with their instruments and know their chords down to the wire.
With only five singles released from their debut album, they teased unreleased tunes for fans, smoothly transitioning from song to song. All of their songs are driven by intricate guitar riffs, yet each embodies its own feel. Wet Leg doesn't just recreate the band's first hit single over and over.
With strong variation in vocals and a full-band rock feel, the only thing Wet Leg is missing is a stronger in-your-face stage presence—more bouncing around the stage, visuals and getting the crowd involved. But it's clear that this will develop with time. At one point during the performance, musicians stopped to scream at the top of their lungs in the middle of a song, indicating they're getting closer to establishing a stronger stage presence.
All things considered, Wet Leg is one of the biggest acts appearing at SXSW, and they're on their way to becoming the next big thing.
Start with their song Angelica and you'll hear how the duo shares the stage with vocals and how they mold their smooth melodies to speedy guitar riffs.
Pay attention to how Teasdale's and Chamber's guitars bounce off of each other, with a fuzzy touch that brings to mind classic rock guitarists of the '70s.