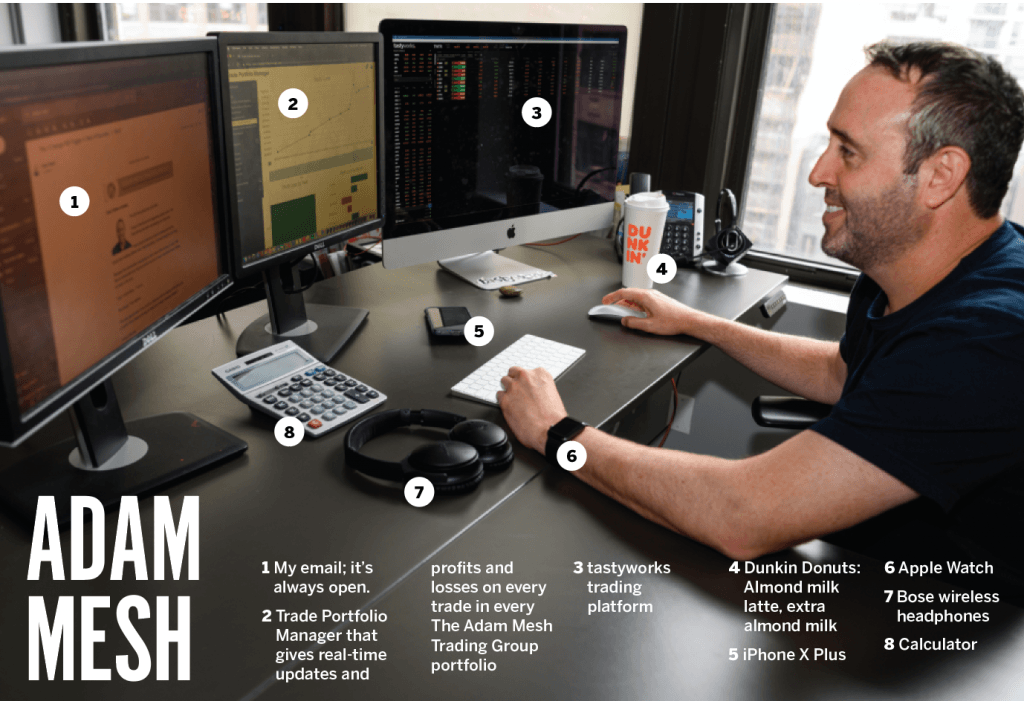 Birthplace
Long Island, NY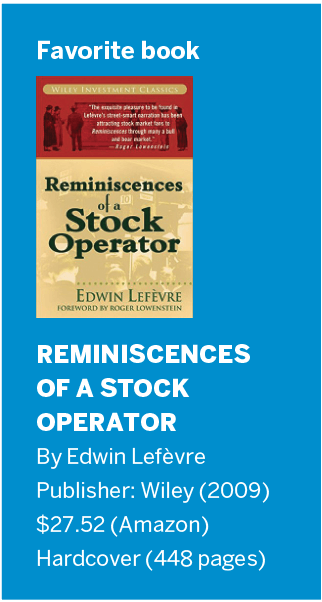 Age
43
Office Location
Manhattan
Years trading 22 years (10+ as a pro day trader)
How did you become interested in trading?
I was attracted to the control aspect. The outcome, success or failure, was in my hands and not subject to opinion. The opportunity to have immediate gratification and a high level of success early on were also appealing!
Favorite options trading strategy
A diagonal calendar trade with a little twist. It starts off as a directional call or put and ideally is sold for a nice profit. However, if the trade stalls, I begin collecting premium each week to finance the trade and ideally profit from being a landlord!
Average number of trades per day?
10 to 15
What percentage of your outcomes do you attribute to luck?
Less than 3%. I believe luck is when preparation meets opportunity, and I work hard to be prepared.
Favorite trading moment My favorite trading day was when a writer from Fortune magazine came to watch me trade and I made over $19,000 in 20 minutes. It was nice to have a witness and the article was a nice plus when I was a single guy living in NYC!