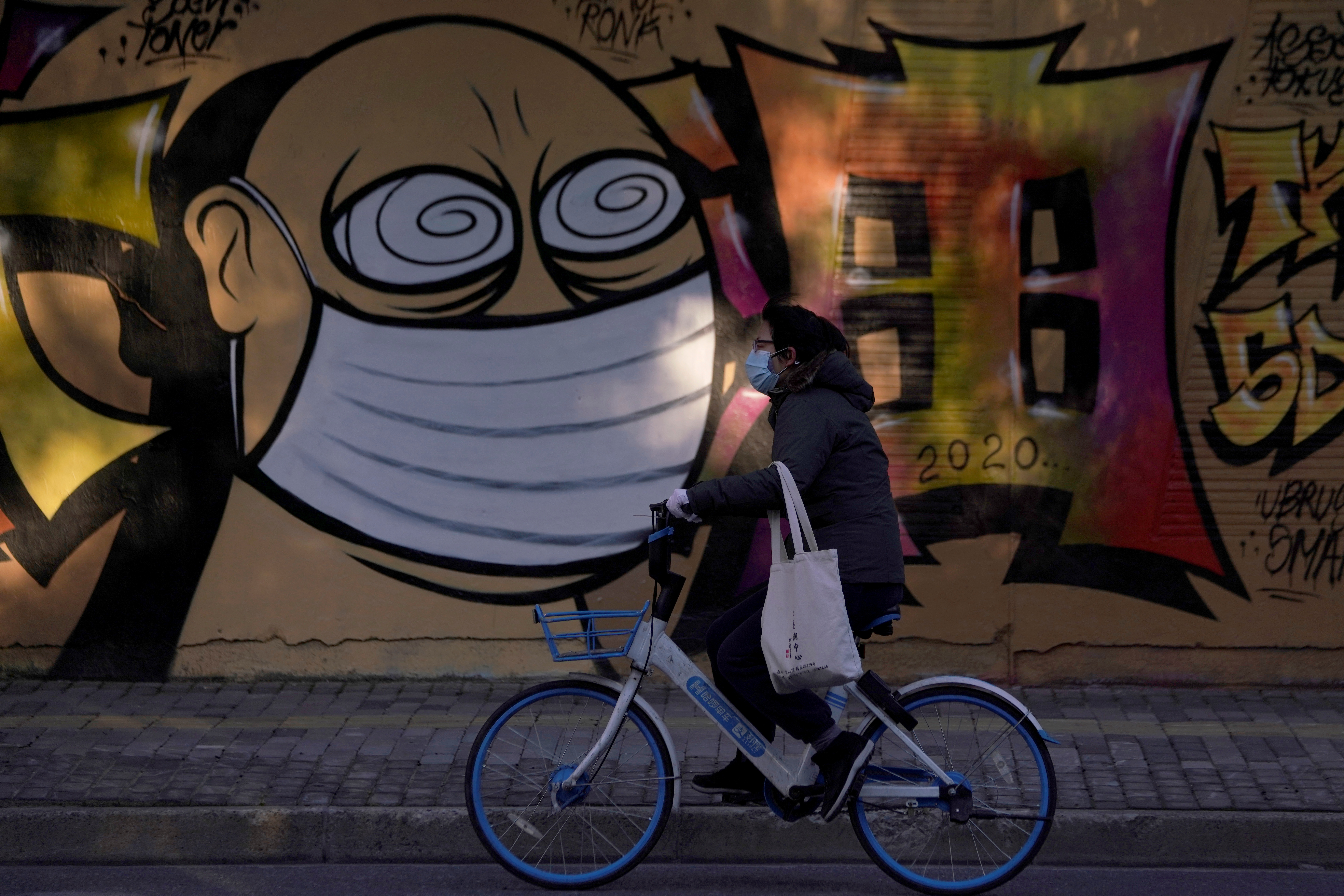 Trading China's Coronavirus (Part 8)
Pharma Names in Play
Key Coronavirus Updates:
The estimated number of global coronavirus infections has risen to more than 70,548 with at least 1,770 associated fatalities
Five deaths linked to the new coronavirus have now occurred outside mainland China (France, Hong Kong, Japan, the Philippines and Taiwan)
Chinese authorities report that over 1,700 medical workers have been infected by COVID-19, six of whom have died
Two video bloggers documenting the COVID-19 outbreak in Wuhan, China, have purportedly disappeared
A Harvard Professor of Public Health, Marc Lipsitch, stated that if a pandemic develops, "40-70% of people worldwide are likely to be infected in the coming year," but was less certain about what percentage of those individuals would develop symptoms
The U.S. government is in the process of evacuating roughly 380 Americans who were quarantined on the Diamond Princess cruise ship docked in Japan
Five laboratories in the United States currently testing for the seasonal flu will expand monitoring capabilities to include COVID-19
Apple has reopened some stores in China, including its Beijing and Shanghai locations
The World Health Organization (WHO) has not yet rendered advice for the upcoming Olympics scheduled for this summer in Japan
McDonald's, Starbucks and many other food delivery services in China are expanding their "contactless" delivery services – meaning orders are placed in specific locations and picked up later by customers, thus reducing person-to-person interactions
Healthcare, Biotech Edition
For the time being, the coronavirus outbreak has displaced most other prominent market narratives and now appears to be dictating the overarching mood of the global financial markets.
The U.S.-China trade war, which dominated financial headlines throughout 2019, has been quietly pushed to the back burner—if not off the stovetop altogether.
These days, if the spread of the coronavirus is perceived to be slowing, then the financial markets tend to rally. Alternatively, when the coronavirus is perceived to be "out of control," equity markets, and some other prominent asset prices, have moved into negative territory. Another storyline that can help push markets higher is anticipated (or announced) assistance from central banks.
And some of the stocks most affected by the coronavirus have been representatives from the healthcare, pharmaceuticals, and biotechnology subsectors. With global public health experts working hard to slow the spread of the disease, as well as treat the infected, it's certainly no surprise that some companies with exposure to healthcare prevention and treatment have benefited from heightened attention related to the epidemic.
Before diving into some of those stocks, it's worthwhile first to review what's known about the Wuhan coronavirus (COVID-19), particularly how it affects the human body.
COVID-19 Profile
Recently dubbed "COVID-19" by the World Health Organization, the current illness appears to be a new branch within a family of viruses collectively referred to as "coronaviruses." These viruses usually cause mild to moderate upper-respiratory tract illnesses, much like the common cold.
And this isn't the first time in recent history a coronavirus has created a global public health emergency, as both the SARS and MERS outbreaks in 2002-2003 and 2012 infected a large group of individuals.
Like SARS and MERS, COVID-19 is a respiratory disease, which means it spreads through the air when an infected individual coughs or sneezes. Droplets containing the virus can then be passed on to other hosts.
Early symptoms of COVID-19 are usually a high fever and cough, with many patients also complaining of difficulty breathing. When left untreated, infected individuals may develop pneumonia, which can be especially dangerous for individuals with preexisting conditions (e.g. already compromised immune systems).
Early data suggests that 82% of those infected by COVID-19 experience only milder symptoms, with the balance being severe or critical. Experts have pegged the mortality rate of COVID-19 at somewhere between 1%-2%, meaning it is believed to be significantly less dangerous than SARS (10% mortality rate) and MERS (35% mortality rate).
As with other coronaviruses, one of the biggest risks of COVID-19 is that it overwhelms the pulmonary system such that the patient succumbs to respiratory failure. The risk of this extreme stage of the illness increases once a patient develops pneumonia.
Physically, the most severe cases of the coronavirus are characterized by an inflammation of the lungs which makes the air sacs and blood vessels more permeable, complicating the lungs' ability to oxygenate blood. Patients afflicted to this degree effectively can't breathe, which is how many of the COVID-19 fatalities have occurred.
Moreover, a 2014 study of MERS showed that 92% of infected patients had at least one manifestation of the coronavirus outside the lungs. Meaning other critical organs, such as the kidneys or the liver, can likewise be impaired during a severe infection.
COVID-19 Prevention
As with any serious viral outbreak, the main priorities are slowing the spread of the illness (i.e. prevention) and treatment of the afflicted.
The Chinese government has attempted to slow the spread of COVID-19 by adopting strict (some might argue draconian) quarantine measures. Tens of millions of people in China are currently quarantined at this time.
While the World Health Organization declared COVID-19 a global health emergency, the group stopped short of recommending that international travel be shut down completely. Irrespective of that guidance, some countries have shut down, or greatly reduced, the number of flights going to, and coming from, China
Protective gear, particularly face masks, are another measure that's been universally adopted to prevent the spread of the new coronavirus.
Unfortunately, the degree to which a mask protects the wearer from contracting COVID-19 (or any virus) often depends on the quality of the gear. It's believed that lower quality masks do little to help with prevention, aside from serving as a psychological reminder that all people should now be adhering to the strongest possible personal hygiene and disinfection standards.
Investors and traders looking for exposure to protective gear linked to public health and safety may want to consider Honeywell (HON), 3M (MMM), Lakeland Industries (LAKE) or Alpha Pro Tech (APT) as potential avenues for such positioning. For those looking to acquire a mask for personal use, virologists have indicated that fit-tested prophylactic masks are on the more effective end of the spectrum.
It should be noted that self-quarantine appears to be a more effective means of reducing the risk of contracting COVID-19 as compared to wearing low-quality protective gear. However, that's not a feasible option for everyone.
At the top of the prevention priority list is, of course, an effective vaccine that could inoculate individuals from contracting full-blown cases of COVID-19. There have been positive developments on that front, but it will still likely require many more months to finalize, approve and distribute an effective vaccine.
Inovio Pharmaceuticals (INO), based in Pennsylvania, recently announced that the firm had developed a potential vaccine for COVID-19. However, trials on that vaccine aren't expected to begin until early summer—meaning there's a long way to go, and no guarantee that this vaccine (or any other) will ultimately prove effective enough to be approved for widespread use.
Moderna Inc. (MRNA) is another company that has claimed early success in developing a potential COVID-19 vaccine. One also can't count out the possibility that an approved vaccine might ultimately be produced by one of the pharmaceutical majors like Pfizer (PFE), Merck (MRK), GlaxoSmithKline (GSK), Johnson & Johnson (JNJ) or Sanofi (SNY).
Beyond protective gear and vaccines, the fortunes of companies that control cleaning solutions and disinfectants—Clorox (CLX), Kimberly-Clark (KMB) and Procter & Gamble (PG)—could also rise if the coronavirus isn't contained in the near future.
COVID-19 Treatment
After prevention, treatment of the infected is obviously paramount.
While there's no known cure for COVID-19 at this time, there are several treatment approaches that have shown early promise. Anti-virals, immunotherapy, and a mix of different treatment approaches have reduced symptoms in some patients, and at this time are being rigorously investigated.
One of the most promising treatments might be a drug owned by Gilead Sciences (GILD). The drug was originally designed to treat ebola and has shown early promise as a potential treatment for COVID-19. Known as Remdesivir, this treatment has already been administered to at least 700 patients in China on an experimental, emergency basis.
It should be noted that Remedesivir is currently in Phase II development and is not licensed or approved for treatment in any market. The current experimental use in China was approved by authorities only because of the lack of other realistic options.
Kaletra, produced by AbbVie (ABBV), is another drug that has been administered to patients in China on an emergency, experimental basis. The drug, originally designed to fight HIV, is produced jointly by AbbVie and its partner R-Pharm (a Russian company).
BioCryst (BCRX), Moderna (MRNA), Novavax (NVAX), Regeneron (REGN), Translate Bio (TBIO), Vaxart Inc. (VXRT) and Vir Biotechnology (VIR) constitute the shortlist of other biotechnology companies that are currently pursuing treatments for COVID-19.
Parting Shots
Traders and investors are strongly advised to monitor the ongoing coronavirus epidemic closely in the coming days and weeks—even if they aren't trading one of the tickers listed in this post. During times of heightened uncertainty, effective risk management is paramount. For more information on navigating corrections, traders may also want to review a previous installment of Trading China's Coronavirus (Part 4) when scheduling allows.
Sage Anderson is a pseudonym. The contributor has an extensive background in trading equity derivatives and managing volatility-based portfolios as a former prop trading firm employee. The contributor is not an employee of Luckbox, tastytrade or any affiliated companies. Readers can direct questions about topics covered in this blog post, or any other trading-related subject, to support@luckboxmagazine.com.