Unmasking the Markets: Coronavirus News Affecting Active Investors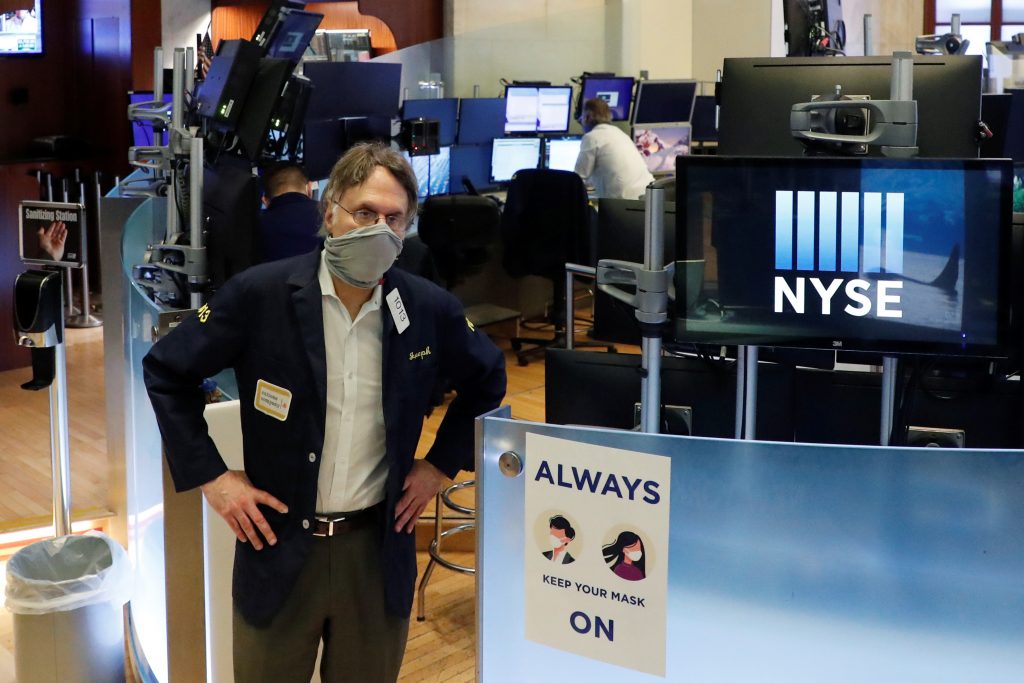 The COVID-19 pandemic remains the primary source of uncertainty in the global financial markets.
The United States officially diagnosed its first case back on Jan. 20, and the number of infections in the country has now risen to over 4 million.
Looking at the entirety of human civilization, at least 16 million individuals are infected with COVID-19 as of July 28. However, keep in mind that the actual number of infections is significantly higher.
The number of active global infections could be 12 times higher than officially reported, with the number of fatalities possibly 50% higher, according to the MIT Sloan School of Management.
Those projections drastically alter estimates of the pandemic's scope, changing the numbers from 16 million active infections and 650,000 deaths to an estimated 192 million infections and 975,000 deaths, according to MIT.
Assuming MIT's numbers are reliable, that would put the COVID-19 pandemic among the deadliest in modern human history, and it's far from over.
Listed below are some key developments relating to the pandemic.
It took only four days (July 23-July 27) for the official number of global infections to rise from 15 million to 16 million
The World Health Organization (WHO) has declared the pandemic "the most severe" since the organization was founded in 1948
At least 40 countries had record single-day increases in infections in the past week
The United States has seen a doubling in total infections, from 2 million to 4 million, in the last six weeks
The U.S. Congress is considering an additional $1 trillion in stimulus funds to provide relief for individuals and businesses from the pandemic (HEALS Act)
At least five global vaccine development projects have entered Stage 3 clinical trials, the final round before potential approval
The American Federation of Teachers—the nation's second largest education trade group—says members can strike to ensure schools reopen safely
An early-stage treatment for COVID-19 has shown promising results (see below)
The Miami Marlins of MLB announced that at least 17 members of the team and staff have contracted COVID-19, putting the abbreviated baseball season in jeopardy only days after it began
The NFL has cancelled all preseason games
The chief of critical care at Baltimore's Mercy Medical Center died of COVID-19
A Florida man is accused of using government funds associated with the Paycheck Protection Program (PPP) to purchase a Lamborghini
Vaccines, Treatments, Testing
COVID-19 continues to spread across the globe with frightening speed, but some positive developments are occurring with potential vaccines, treatments and testing.
More than 100 initiatives are underway to find a vaccine for COVID-19, but five projects in particular hold the most promise. Each of the following vaccine candidates has reached Stage 3 clinical trials—theoretically the final step before public health authorities review them for approval.
Moderna (MRNA) vaccine candidate mRNA-1273
Pfizer (PFE) and BioNTech (BNTX) vaccine candidate BNT162b2
Oxford University and AstraZeneca (AZN) vaccine candidate AZD1222
SinoVac vaccine candidate CoronaVac
CanSino Biologics vaccine candidate Ad5-nCoV
Good news is also breaking for treatment.
On July 20, Synairgen, a British drug company, announced that an inhaled form of interferon beta had shown early promise in preventing severe cases of COVID-19.
Interferon beta, a naturally produced protein, was shown to reduce the odds of hospitalized patients becoming severely ill. Early stage trials demonstrated that hospitalized patients' need for ventilators decreased 80% compared with a placebo group. In the test, patients inhaled a form of interferon directly into the lungs.
Additional studies by Synairgen, beyond the Stage 1 clinical trial involving 101 patients that was recently completed, are currently underway.
As a reminder, dexamethasone (a form of steroid), is already administered as a treatment for severely ill COVID-19 patients, along with Gilead's remdesivir.
Researchers are studying "paper strip" tests. It's inexpensive and can be self-administered at home. 3M recently formed a partnership with the Massachusetts Institute of Technology to create a paper strip test for mass production.
Q2 Earnings, Fiscal Stimulus and the Fed
Beyond public health initiatives, several other important narratives are playing out in the markets this week.
At the top of the list is Q2 earnings, and this week in particular is critical with nearly 40% of the S&P 500 reporting. On July 29, Boeing (BA), Facebook (FB), Paypal (PYPY), Shopify (SHOP) and Qualcomm (QCOM) will all release results.
Then, on July 30, some heavy hitters from the technology sector will round out the week, with Alphabet (GOOGL), Amazon (AMZN) and Apple (AAPL) announcing details on their respective Q2 performance.
The Federal Open Market Committee (FOMC), consisting of 12 members of the Federal Reserve, is scheduled to conduct its monthly meeting on July 28-29. It's expected to conclude with an announcement of the group's outlook on the economy and continuing policy initiatives.
With unemployment still at critical levels and the economy sputtering, Congress may appropriate another $1 trillion for individuals, businesses and initiatives aimed at easing the pain wrought by the pandemic.
For more information on what's moving the markets, readers may tune into TASTYTRADE LIVE weekdays from 7:00 a.m. to 3:00 p.m. Central Time.
"Sage Anderson" is a pseudonym for a contributor who has traded equity derivatives and managed volatility-based portfolios as a prop trading firm employee. He is not an employee of Luckbox, tastytrade or any affiliated company. Readers may direct questions about this blog post, or any other trading-related subject, to support@luckboxmagazine.com.