Col. Terry Virts spent more time in space than everyone else featured in this issue combined, and he has pictures to prove it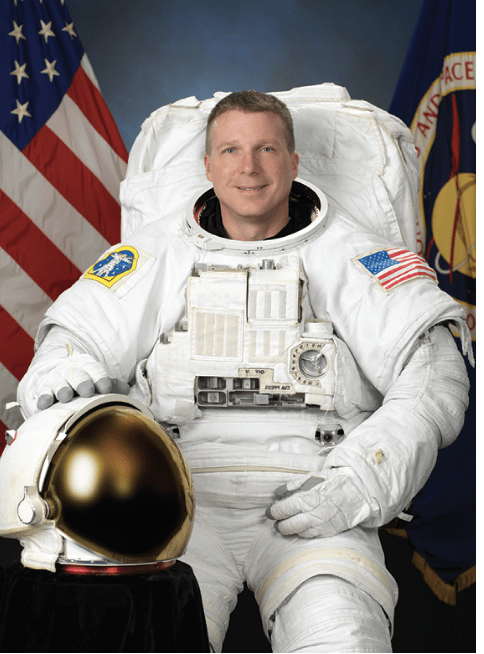 Over the course of his life, U.S. Air Force Col. Terry Virts has worn many helmets.
Having served as a test pilot, fighter pilot, space shuttle pilot, NASA astronaut and as commander of the International Space Station, Virts may be the real-life embodiment of the astronaut so many children hoped they would grow up to become.
In total, Virts spent a little more than seven months in space, flying a two-week mission and a 200-day mission. But before he took to the skies, he took pictures.
"When I was a kid, my parents bought me a Konica SLR camera," Virts told Luckbox. "It was a 35-millimeter. You had to drop the roll of film in and wind it manually."
His parents weren't really into photography themselves, so Virts had to teach himself about exposure, aperture size, film, ISO, focus and everything else that goes into quality picture-taking. The photography bug bit him, and it latched on tightly.
"They just got me this camera, and I think ever since then I've had a camera around my neck," he said.
Cameras in space
NASA gives all astronauts training in photography—a handy skill considering the ISS is loaded with some of the best camera equipment available. But not all astronauts share Virts' passion for taking pictures. In fact, unless they're required to take pictures of equipment or other things as part of their day-to-day duties, it's largely left to the astronauts' discretion whether they take advantage of the cameras onboard.
But Virts took full advantage. He shot more than 300,000 photos from space—more than any astronaut before him. He brought GoPros with him on spacewalks. He even helped film for the IMAX movie A Beautiful Planet.
Some of his more than 300,000 shots culminated in National Geographic's View From Above: An Astronaut Photographs the World, a 300-page photography book that includes the pictures in this Luckbox photo spread.
Asked if he had a favorite shot, Virts understandably said it was really hard to choose. He loved the ones he took of the aurora borealis and of the Bahamas, but one photo did stand out as particularly memorable.
"We were getting ready to come home, and I wanted to take one more," he said. "So I put the wide-angle fisheye lens on and went down to the Cupola, and the sun was setting, and I took this picture at F22 with a really small aperture, and it made a starburst pattern.
"When I saw it on the camera, I went, 'All right, that's the best picture I'm ever going to take in my life.' I took the card out, I put it in the computer to download and flew back to Earth."
(Check out that shot in "The Last Picture," here.)
Earthbound
Back on the ground, Virts doesn't necessarily miss being in space. If he could go back to make a movie, he would, but the glamor and excitement that come with launches and spacewalks account for only a few of an astronaut's experiences. In Virts' words, "99% of it is just running on the treadmill, fixing things that are broken, plugging in experiments and unpacking cargo ships."
Still, he'll never say never. But as it stands, he doesn't expect to return anytime soon.
That said, space still plays a role in his life. Besides delivering guest lectures at Harvard Business School, authoring How to Astronaut: An Insider's Guide to Leaving Planet Earth (See p. 42) and making motivational speeches, Virts recently joined the board of advisors for Varda, a space manufacturing startup.
"The way these guys want to do it is very promising, and it makes a lot of economic sense," he said of Varda. "Once you can start making stuff in space, that's really going to open up a segment of the economy to help everything else in space grow."
Virts' resume is undeniably impressive, and given how long he's lived in space, Luckbox had to ask: Do you believe there's life beyond Earth?
"I have two maybe conflicting views on this," he answered. "One is there's so many planets out there. At nighttime from the space station, when you turn the lights off, let your eyes adjust, and you look out away from Earth, there's just billions of stars—I could never pick out a constellation, there were so many stars. So, if there's that many planets, you would think if there's life here, there must be life somewhere else.
"But then, one of my main jobs was to do experiments on my own body, and I did ultrasounds of my brain and my heart and my eyeball … and life is so incredible. I mean, it's amazing. Just everything about life is amazing, right? The simplest one-cell organism is more amazing than the most complicated thing people can build. And so, I don't think life just happens on its own."
Click here to see all of the images.
Photos by Terry Virts, Courtesy of National Geographic/View From Above: An Astronaut Photographs the World