The Highest-Rated Mobile Trading App (By Actual Users)
How does your broker's trading app compare?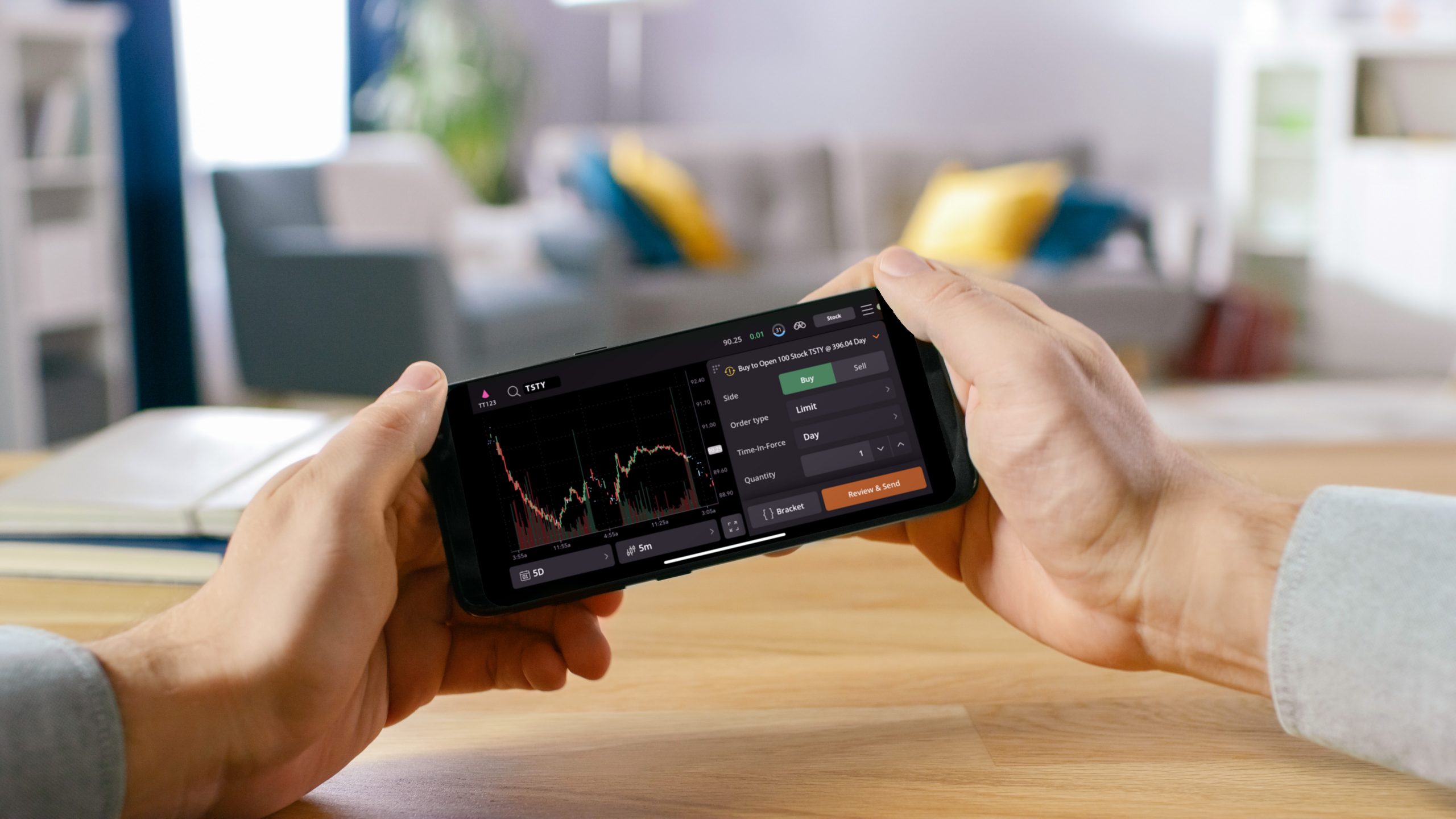 The tastytrade mobile trading app is getting rave reviews from users.
On the Apple App Store, the tastytrade trading app ranks a 4.8 composite score out of 5 across almost 8,300 ratings.
JJ Kinahan, CEO of IG North America, which includes tastytrade, says Odd Himmel is not alone. For a growing number of investors, mobile trading is the primary way they interact with the markets.
Of course, nothing is perfect. Odd Himmel went on to make some astute suggestions for improving the ever-evolving app.
User comments on the app mirror the strong rating. iPhone user Odd Himmel had this to say in a detailed 5-star review posted in March: "This is an excellent app. I don't have the option of sitting by a desktop that often. I trade stocks, ETFs and options from this mobile app almost exclusively. Execution is fast…forget Fidelity and Schwab."
"That kind of feedback is enormously valuable. We learn from our customers every day," Kinahan said.
"What's not to like?"
On Google Play, the app store for Android users, the tastytrade app scored a composite score of 4.5 out of 5, across about 1,660 reviews.
Android user J-Senior English, who left a 5-star review in May, said this: "No cost to close option trades, real-time volatility rank and the ability to trade equity and futures in the same account: what's not to like?"
Kinahan said mobile apps are a vital part of future of trading.
"We're serious about our apps because we know how critical they are to our customers. Mobile apps are a primary platform for our active trading customers," Kinahan said.
Here's how the tastytrade app stacks up to some of the competing brokerage apps: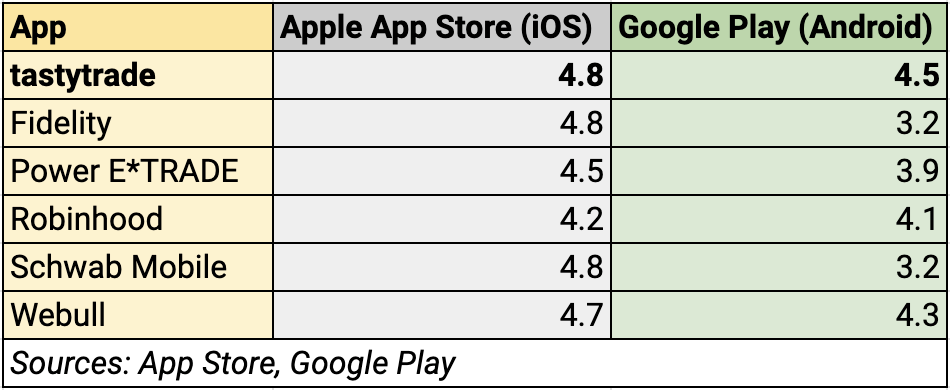 The Apple App Store has 1.96 million apps, while Google Play has 2.87 million.
Others are taking notice of tastytrade as well. In its recent review of the best options trading platforms, Kiplinger Personal Finance said tastytrade was made for active retail traders. The platform "offers robust option analytics and tools for traders, allowing for relatively pain-free position creation and trade management," the Kiplinger review says.
In addition to high marks on app stores, tastytrade has a 4.5 out of five (excellent) Trust Score on Trustpilot, a business review website where users have been brutal to other financial services companies. Here how tastytrade stacks up there:
James Melton is managing editor of Luckbox magazine.
Need a little luck in your life? Subscribe to the award-winning Luckbox Magazine for free.