Luckbox Lookback: Hindsight in 2020
Luckbox launched its debut issue in April 2019, so it's time to revisit some of the trends, forecasts and investment ideas that have graced the magazine's pages. Check out these highlights, as well as two understandable lowlights.
Stock Losers
Some trade ideas that appeared in Luckbox didn't perform as expected. The May 2019 issue carried a bullish story about AMC Entertainment Holdings (AMC), and the September-October 2019 issue had two bearish stories about Amazon (AMZN).
Since then, both stocks have seen price movement opposite of those expectations. AMC is fighting to avoid bankruptcy while Amazon enjoys surges to record highs. Of course, the cause is no surprise. The COVID-19 pandemic has battered the entertainment industry while driving demand for e-commerce to new heights.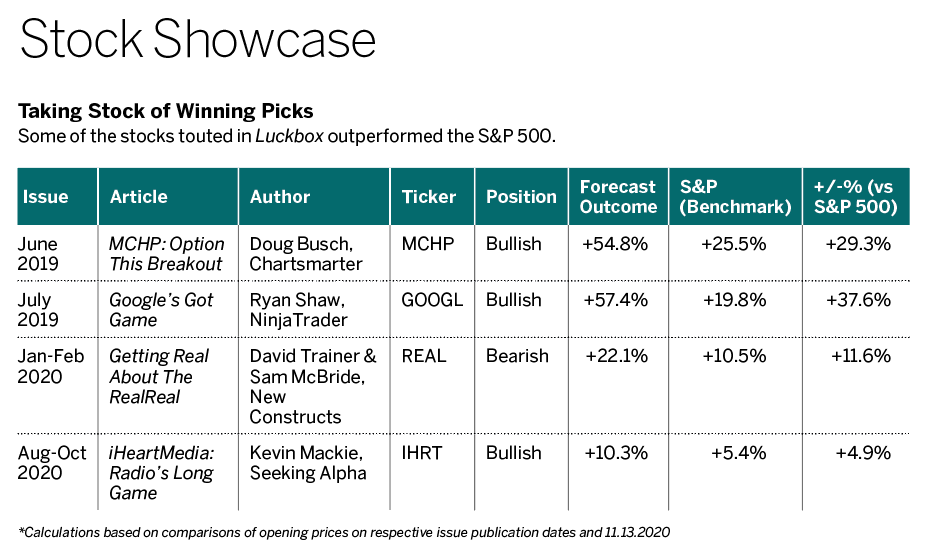 Trend Tracking
Uyghurs in China
Rushan Abbas, founder and executive director of Campaign for Uyghurs, shed light on the Chinese Communist Party's inhumane treatment of the Uyghur people in Luckbox's March 2020 issue, The Stealth War with China. The Uyghurs, a minority ethnic group living mainly in Xinjiang, China, endure mass incarceration in so-called "vocational education and training centers," forced labor and cultural erasure, Abbas wrote.
These atrocities were acts of brutality the Chinese government has fought diligently to keep under wraps. But as international awareness has grown, so too has the pressure on the CCP to respond to its harshest critics.
In June, President Donald Trump signed into law the Uyghur Human Rights Policy Act, directing the U.S. Department of State to report on the scope of reported Chinese government crackdowns on Uyghurs in Xinjiang. In October, senators introduced a resolution that would declare China is committing genocide against the Uyghurs.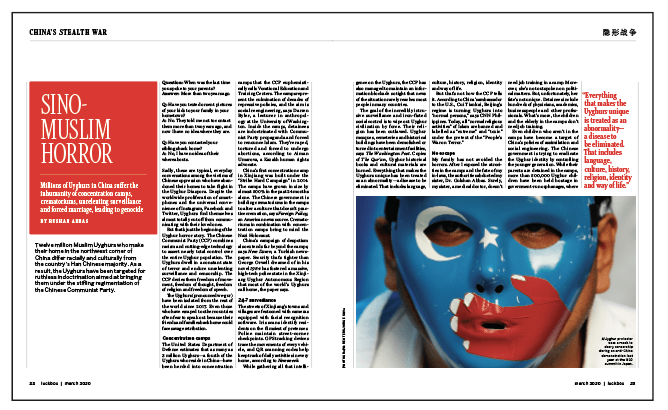 Higher Fiverr
On the day subscribers were mailed Luckbox's August-October 2020 issue, Podcasts Rising, Fiverr (FVRR) stock prices closed at $114.03 a share. In that issue, which featured a four-page profile of Fiverr, Luckbox contributing editor Tom Preston wrote that "looking at out-of-the-money calls and puts in the October 2020 and January 2021 expirations, calls are trading over the value of equidistant out-of-the-money puts. That means the market sees more risk to the upside in Fiverr."
That was unusual, Preston noted, because equity markets usually fear big drops in prices rather than big rallies. But his assessment turned out to be spot on. Fiverr stock prices opened at $177.50 a share on Nov. 17, meaning the stock saw a more than 55% increase in value in less than three months.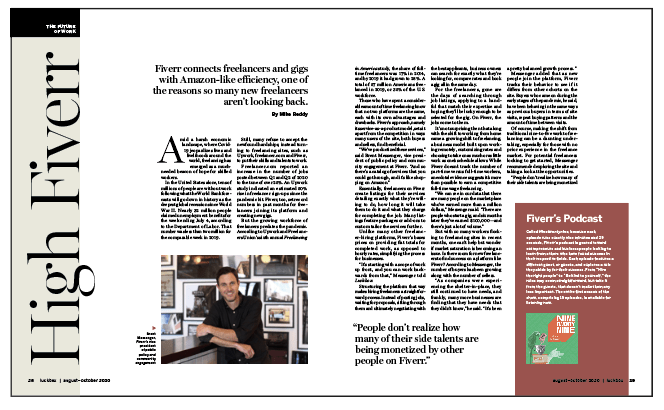 From Prediction to Product
Tech evangelist Robert Scoble made eight 2020 predictions in Luckbox's January-February 2020 issue, one of which was that a new wave of virtual reality devices would hit store shelves. Sure enough, Facebook released the Oculus Quest 2 this past October.
Going GOAT
In the January-February 2020 issue of Luckbox, Andrew Prochnow detailed the three-way race for the "greatest of all time" designation in men's professional tennis. In the running are Rafael Nadal, Roger Federer and Novak Djokovic, but Luckbox favored Nadal, who recently won his record-tying 20th major title at the French Open.
Another Darknet Denizen Goes Dark
Luckbox's April 2020 issue dove into the darknet and its shrouded online marketplaces where illegal goods are sold freely. Empire Market, which at the time boasted more than 1 million users and long-term plans, has since "exit scammed," or abruptly shut down with as much as $30 million of customers' stolen bitcoin.
Spotify Gets Louder
Spotify received extensive coverage in the podcasting-themed August-October 2020 issue of Luckbox. At the time, the company had signed an exclusive agreement with Joe Rogan for his podcast, The Joe Rogan Experience. This November, it dropped $235 million to acquire Megaphone, a podcast hosting company.
Political Prediction Picks
Luckbox contributor and full-time prediction market trader Derek Phillips called New Hampshire for the Democrats back in April, when shares on PredictIt were trading between 50¢ and 60¢. Joe Biden went on to win New Hampshire, meaning those Democratic shares paid out at $1.00—nearly a 100% return.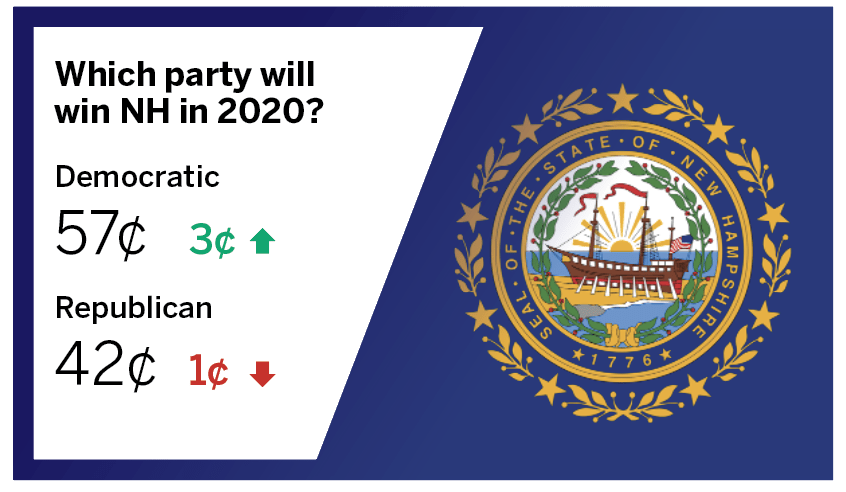 As a "more than worthwhile" hedge, Phillips advocated buying Republican shares in PredictIt's Montana Senate race market. Republican candidate Steve Daines beat Democrat Steve Bullock on election night, making Phillips' call all the more worthwhile—another near 100% return.