AstraZeneca manufactures top-selling drugs, including Crestor, Symbicort and Nexium, at the Cambridge Biomedical Campus in Cambridge, England
AstraZeneca (AZN), a British-based biotech and pharmaceutical company, has produced steady growth in sales and earnings for the past five years.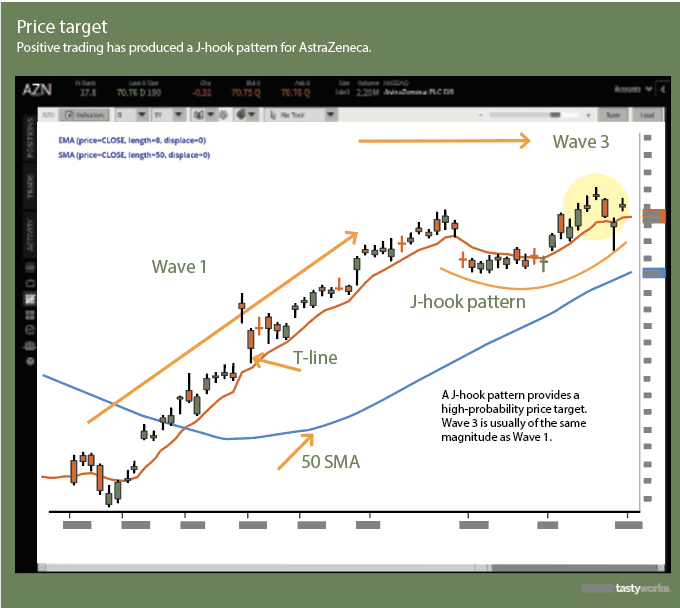 It recently received a contractual commitment to provide COVID-19 vaccines for China. Positive trading from this level would produce a J-hook pattern breakout.
The J-hook has a recognizable price move, and the third wave uses the same magnitude as the first. Trading above $72.50 would indicate Wave 3 is in progress, making the $90 area a viable target.

Stephen W. Bigalow, a veteran of 45 years of trading, directs a candlestick analysis learning forum at candlestickforum.com.