Short Stays
Actionable Trading Ideas: Candlestick Analysis
While Airbnb (ABNB) reported better-than-expected earnings for the quarter—$0.18 versus the estimates of $0.07—the company issued a soft second-quarter guidance.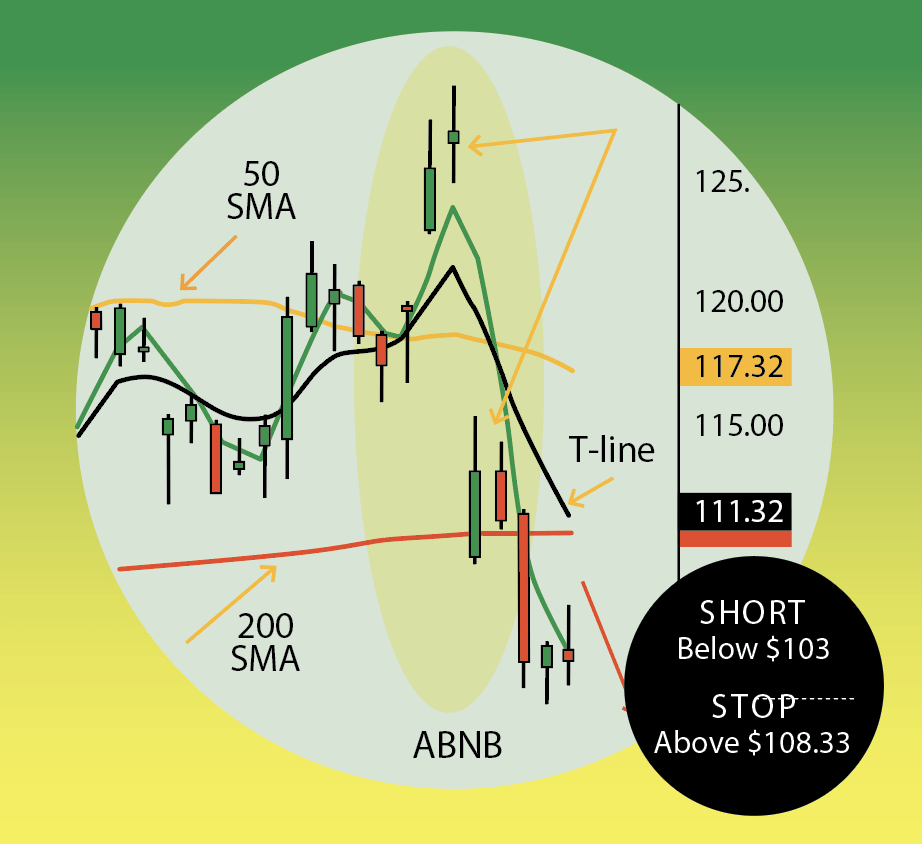 This projection, in conjunction with weaker market direction, led to strong bearish sentiment. It resulted in lower-priced targets by a number of investment firms.
The doji pattern, followed by a severe gap down, illustrates strong bearish sentiment. This candlestick formation implies much more downside, especially if it remains below the T-line.
Stephen W. Bigalow, a veteran of 45 years of investing, directs a candlestick analysis learning forum at candlestickforum.com.