Partnerships between sports-betting operators and media companies that cover sports betting are creating a full-blown investment sector with loads of opportunity
Companies that take bets on sporting events are cementing alliances with like-minded media outlets, and investors should take notice. Sports wagering companies haven't just entered the mainstream, they've entered the mainstream media. The goal: Create a mania for wagering and a big source of revenue in the years ahead.
Some of the media outlets involved have been around for a while despite the illegality of betting on games until about three years ago. That's when the Supreme Court overturned the 1992 Professional and Amateur Sports Protection Act, also known as PASPA. The ruling struck the gambling industry like a tidal wave.
For 16 years, that federal law had limited legal sports gambling to the state of Nevada, keeping most of the industry offshore or driving it into the shadows of the black market. Then, suddenly, the court's decision allowed the gambling industry to step into the light and begin offering any number of investment opportunities.
The newfound freedom contributed to a boom in sports-betting journalism, surpassing the small boom in cannabis-related journalism that occurred with the legalization of cannabis at state and local levels. Before that, High Times, a cannabis-focused magazine first published in 1974, was nearly alone in covering the weed industry, culture and related politics.
Cannabis experienced a huge investment boom a few years ago, and sports wagering could easily surpass it. Plus, sports gambling had a head start over cannabis in capturing the imagination of the American public. With these new media mergers and alliances, the sky could be the limit.
Gold in the Silver State
Following Nevada's legalization of sports gambling in 1949, Las Vegas began reaping a reliable crop of cash on major events like the Super Bowl. Even a 10% tax on all sports bets by the U.S. government—imposed in 1951 and later lowered to 2%—couldn't deter public fascination with sports wagering.
Americans bet roughly $4.76 billion on Super Bowl LII in 2018, according to the American Gaming Association (AGA). But about 97% of the bets were placed illegally through local bookmakers or offshore sportsbooks, the trade group estimates.
Legal or illegal, that's a lot of money. Let's examine some of the companies cashing in on the bonanza.
First, DraftKings and FanDuel went big with media coverage and legalized "gaming" to create the boom in fantasy football early in the last decade.
Second, Sinclair Broadcast Group made a deal in May 2019 to purchase Disney's regional sports networks, which present 4,500 live sports matches each year.
Sinclair branded its 19 regional sports networks, or RSNs, with the iconic name of Bally's, which owns or manages
11 casinos in seven states and holds multiple off-track betting licenses. Bally's paid Sinclair $88 million for a 10-year naming rights plan.
Then, Penn National Gaming, which owns casinos, invested $163 million in a 36% stake in Barstool Sports, a network that produces daily betting content. Barstool, founded by media executive Dave Portnoy, will have its own branded sportsbook in 10 states this year.
The 800-pound gorilla, however, is Walt Disney, which has evolved on gambling as well. The company owns 80% of ESPN Networks and has long walked a fine line around sports gambling because of its family-friendly reputation. Through ESPN, it now hosts its own gambling shows, like Daily Wager, which is shot in a studio at The LINQ Hotel + Experience in Las Vegas.
The effort by ESPN differs greatly from the company's attitude in the past, said Darren Rovell, a former ESPN analyst who left the sports network to become senior executive producer at The Action Network, a gambling media group, in 2018. (See Sidebar: A Gambling Journalist Finds Action, below.)
"At ESPN, we had all these rules about gambling, and it was ridiculous," Rovell told Luckbox. "Toward the end of my time at ESPN, my editor-in-chief was Chad Millman, who wrote one of the best books on gambling and was a total gambling junkie. He then became my boss at The Action Network. I think ESPN was clouded by being owned by Disney."
Things have changed. ESPN's flagship SportsCenter program now features a gambling-focused segment by Scott Van Pelt called Bad Beats.
During an April earnings call, Disney CEO Bob Chapek described gambling as an opportunity for his firm and as a "minimal risk to ESPN." The sports network has signed agreements with Caesars and DraftKings, and it stands to benefit from new content on gaming on ESPN+. Some analysts speculate that Disney might consider its own sportsbook.
Deal-making also has accelerated. FanDuel inked media partnership agreements with Turner Sports, and sportsbook William Hill signed a partnership contract with CBS Sports. Even Verizon—just after divesting itself of Yahoo! and AOL—has established a deal with BetMGM—a joint venture between British gambling firm Entain and U.S. operator MGM Resorts.
Rovell's firm also was recently acquired. Better Collective, the sports media group behind VegasInsider and Bonus Code Bets, purchased The Action Network for $240 million.
Why all the action? Betting operators and media outlets expect a huge return.
Marketing the media
For the marketing model to succeed—and generate eye-popping revenue—industry advocates argue that a few things must happen.
First, the media must work harder to eradicate illegal sports betting, according to AGA CEO Bill Miller. He argues that the media and marketing outlets must help customers recognize the difference between legal U.S. operators and illicit offshore operators.
Media outlets, including The Wall Street Journal and Yahoo! Finance, have struggled to distinguish between the two forms of operators, Miller told SBC Americas, a trade news portal. Journalists should stop using the term "offshore" to describe gambling operations, he said.
"If I had my way, the media wouldn't write about these sportsbooks at all," Miller told author Matthew Ramirez. "Responsibility for educating the public is shared amongst everyone in the sports betting ecosystem. Media organizations should do their part, too."
The next challenge is distinguishing between journalists who viewers should follow from those they should ignore. The lack of accountability in the market worries Brian Musburger, CEO of Vegas Sports Information Network. (See "VSiN Follows the Money," below.)
"We're hitting a wave in the euphoria around sports betting where you're now seeing people with quite questionable credentials holding themselves up as experts," Musburger told Luckbox.
"These people see the money that is flowing into sports betting media," he continued. "This is the period where there will be missteps, and I think people will start to better appreciate the complexities of how to cover this phenomenon."
Musburger raised concerns about touts (or handicappers) who engage in "east-westing." "They tell half their audience to bet Team A and the other half to bet Team B, and the ones who are wrong get a free pick the following week," he said.
But Musburger isn't calling for regulation. The market will spur innovation and shed bad actors, he predicted.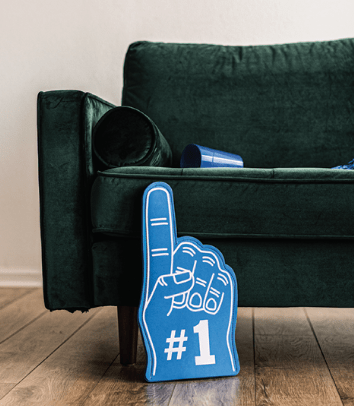 Fruits of self-regulation
Assuming the market can isolate bad actors and improve the flow of customers to legitimate operations, the revenue potential of recent agreements could prove massive.
In fact, the acceleration of deal flow in gambling media will create a significant investment trend, according to Chad Beynon, who's deputy director of Macquarie U.S. Equity Research and also serves as the firm's U.S. gaming, lodging and theaters analyst. He forecasts a compound annual growth rate (CAGR) of 33% through 2030 for sportsbook and online gambling operators.
That growth is directly tied to their relationships with media outlets and could bring total annual wagering revenue to more than $30 billion annually.
Best bets for the sports betting wave
The surge in sports gambling has fueled immense interest in several companies based on their potential for explosive growth. Here are three that stand out in an increasingly consolidated field.
DraftKings (DKNG) got its start in the daily fantasy sports industry. With a market capitalization of $20.65 billion on July 6, it's larger than established rival MGM Resorts International.
Plus, DraftKings continues to expand at a breakneck pace and will benefit as more states legalize sports betting. Analysts project that year-over-year revenue will increase by 66% in 2021 and by 40% in 2022. It has an average price target of $68.13, representing a more than 32% upside from the closing price on July 6, 2021, according to TipRanks.
Another potential winner, Penn National Gaming (PENN), once operated video gaming terminals and racetracks. But the firm made a huge splash by transforming its media reach through its deal with Barstool Sports in early 2020.
That deal accelerated the gambling media arms race and brought a wider audience to Penn's operations. At the height of the COVID-19 crisis, PENN stock fell under $5 before a rebound and surge to $142 in March 2021.
Shares have since pulled back to the mid-$70 range, but Wall Street remains bullish. Macquarie analyst Beynon set a $113 price target in late June, and Wall Street has an average price target of $106.44, according to TipRanks.
With that in mind, shares have been volatile—one reason why Deutsche Bank analyst Carlos Santarelli has set a $31 price target.
Meanwhile, MGM Resorts International (MGM), an established player and host of multiple big-ticket prize fights and mixed martial arts events in Las Vegas, has taken sports gambling by storm.
The company continues to progress with its new internet gaming and media outlet BetMGM and had expanded into seven states in 2020. This year, the company opened operations in Iowa, Virginia and Michigan.
Nevertheless, Wall Street is less bullish on MGM Resorts, with an average price target of $48.22 based on TipRanks' insight on July 6. However, Deutsche Bank gambling analyst Santarelli did set a price target of $54 in early July. That figure represents an upside of more than 30%.
VSiN Follows the Money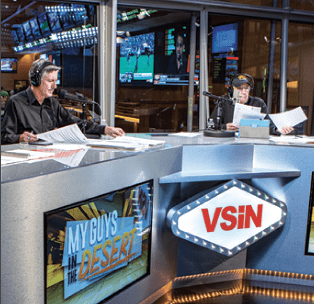 Vegas Sports Information Network, a gambling media company launched in 2017, was acquired by DraftKings in March 2021. The network, known as VSiN, produces 18 hours of sports betting content every day, said its CEO, Brian Musburger.
"Out of the gate, we assumed that the audience was ready for a more sophisticated conversation," Musburger said. "It was critical for us to have credibility with professional sports bettors."
To achieve and maintain that credibility, VSiN employs journalists with strong track records, he maintained. The roster of reporters includes Musburger's uncle, the legendary sports analyst Brent Musburger, and Matt Youmans, a former betting columnist at the Las Vegas Review-Journal who helped establish guidelines for VSiN's coverage.
VSiN also works hard to teach its audience how to understand what drives a change in betting behavior ahead of an event. A gambling line can shift leading up to a sporting contest for a number of reasons, Musburger said. The most important include weather, injuries and the flow of money—particularly large "whale" bets.
"To me, that's one of the most interesting discussions, and the advantage that VSiN has with studios on the floor of important sportsbooks," he said. "We will hear when somebody comes in and makes a seven-figure bet. A lot of people follow those big bets. Casinos and operators will need to adjust their positions sometimes."
A Gambling Journalist Finds Action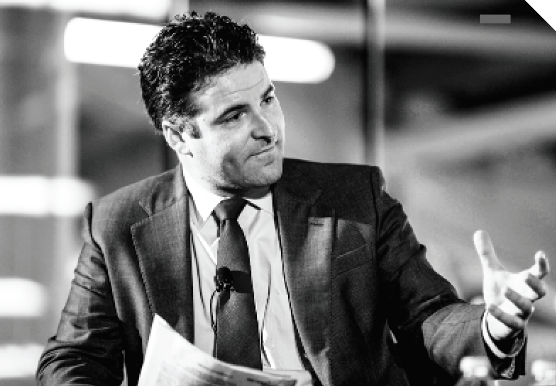 New Jersey-based Darren Rovell, a sports memorabilia collector and a bold former CNBC and ESPN gambling analyst, has found a home as senior executive producer at The Action Network.
Rovell had eight months on his deal at ESPN when he departed for the new gambling media outlet, recently acquired by Better Collective. He wrote between 40 and 60 articles on gambling and recognized that he could expand his gambling coverage as legalization began to sweep the country.
"Here I am sitting in New Jersey and being blessed with basically seeing what things will look like before they go down," he said. "How many businesses can you look at and say, 'I am in the epicenter of this business that will sweep the nation. I am in the state that sued the government to make it happen.'"
Rovell, who covers gambling from all angles each day, says he's found his perfect job. "I needed to go to a place that was not a sportsbook," he said. "I still wanted to be a journalist. I wanted it to be a stat-based place, a product-based place. And operated on the idea that there was something that made you a better gambler."