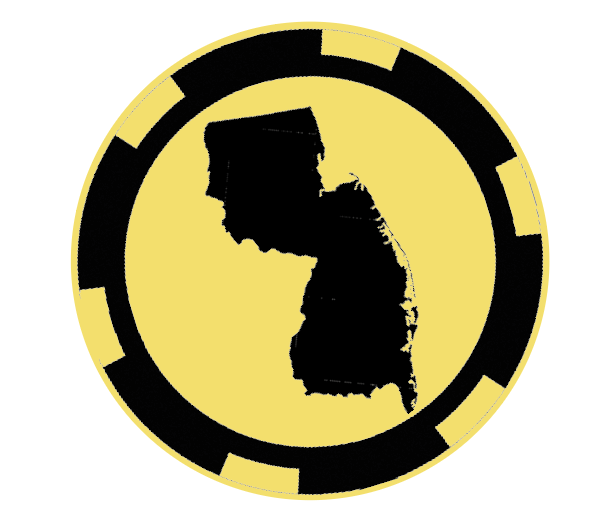 Two States of Gambling
Nevada's synonymous with gambling, but New Jersey's on track to dominate sports betting
What happens in Vegas generally stays in Vegas, but the past year revealed a notable exception: online sports betting.
New Jersey surpassed Nevada's online sports betting handle every month between June 2020 and May 2021, according to gambling.com. New Jersey's handle in May 2021 came to $814 million compared with Nevada's $477 million—a difference of more than $300 million.
That's no small feat considering Nevada had a big head start. Beginning in 1992, single-game sports wagering was confined exclusively to the Silver State by the Professional and Amateur Sports Protection Act, a federal law also known as PASPA.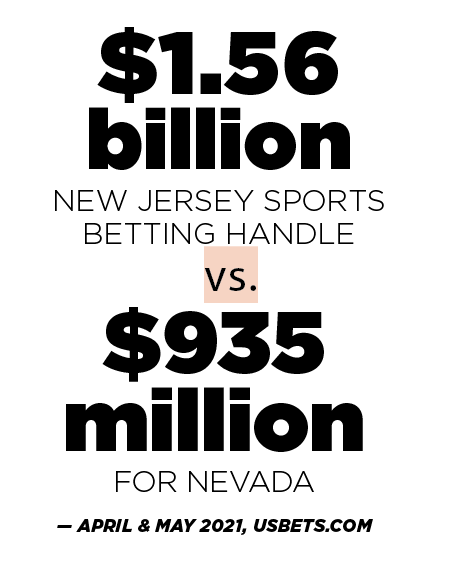 PASPA set out to define the legal status of sports wagering nationwide. In practice, it effectively outlawed the practice entirely with a few state exceptions—the most lenient of which were in Nevada.
But a 6-3 Supreme Court decision in 2018 deemed PASPA unconstitutional for disallowing states from enjoying the privilege of legal gambling on sports. The ruling opened the door for new opportunities.
Wasting no time, several states joined in on the sports betting bonanza. Within the first year after PASPA was overturned, Delaware, Mississippi, West Virginia, Rhode Island, Pennsylvania, New York, Arkansas and New Jersey all hopped on board. While some states allow only in-person betting, more than two dozen have legalized some form of sports wagering.
The rush to embrace sports gambling shook up one state in particular. "I think New Jersey is the new king," said Darren Rovell, senior executive producer for The Action Network. "Nevada still has in-person sign-up if you want to sign up for a mobile sportsbook. Jersey has, I think, 26 online sportsbooks that you can sign up for by yourself."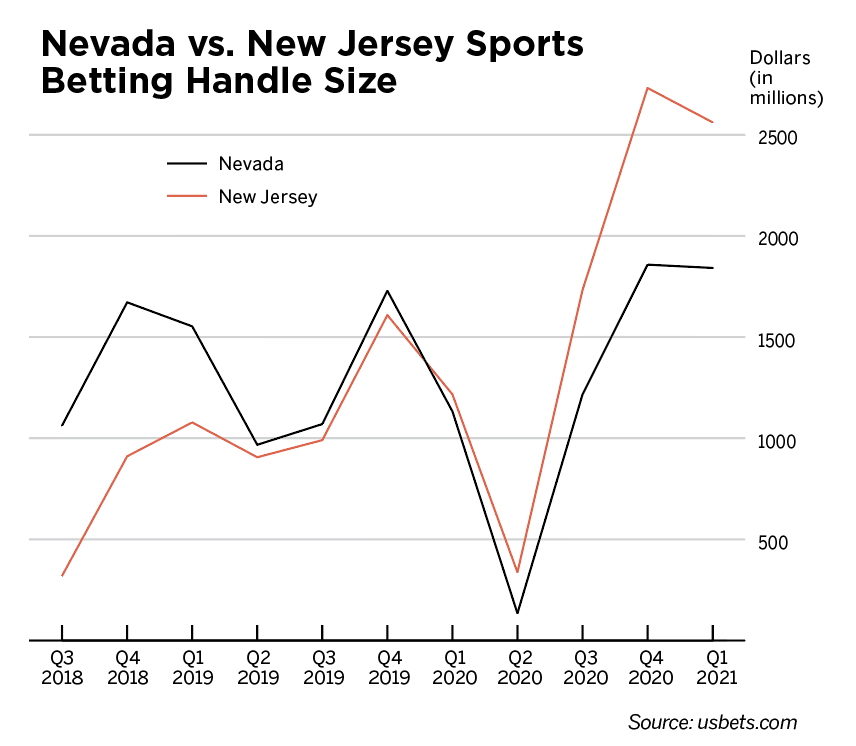 States With Legalized, Operational Sports Betting
(Source: americangaming.org)
Arkansas
Colorado
Delaware
Illinois
Indiana
Iowa
Michigan
Mississippi
Montana
Nevada
New Hampshire
New Jersey
New Mexico
New York
North Carolina
Oregon
Pennsylvania
Rhode Island
Tennessee
Virginia
Washington, D.C.
West Virginia