Huawei, 5G & the US-China Tech War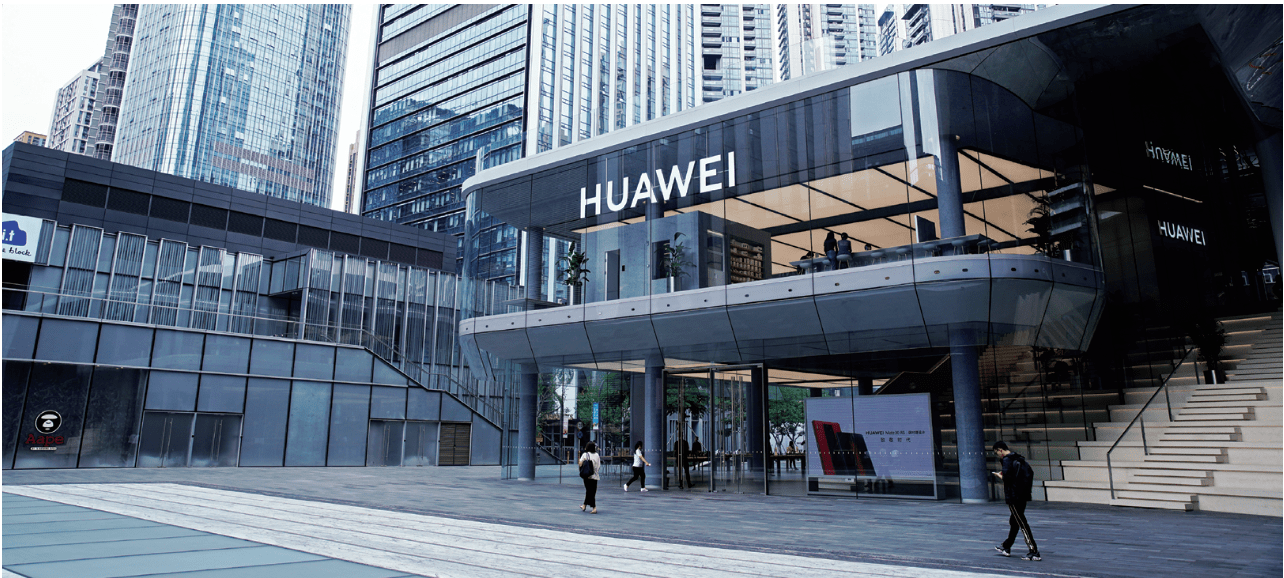 Is the West ceding power to China?
Most countries have a city or region that's the national leader in technological innovation and development. In the United States, it's California's Silicon Valley, and in India it's the city of Bangalore.
In China it's the city of Shenzhen, which is arguably the fastest-growing major city in the history of humanity and is located a 20-minute, high-speed train ride from the center of Hong Kong.
Today, the Shenzhen prefecture occupies roughly 675 square miles of land north of the Hong Kong border. Shenzhen presents stark contrasts—it's China's richest city but workers sweep the streets with straw brooms and make as little as $300 a month.
One could argue Shenzhen is one of the most important cities that most Americans haven't heard of—not only because of its immense manufacturing capacity but also because the city's population surged from 10,000 in the 1970s to more than 13 million today.
Shenzhen's also home to some of China's best-known brands, including Tencent (TCEHY), Ping An Insurance (PIAIF) and BYD Company, which is backed by Warren Buffet's Berkshire Hathaway (BYDDF). Privately held Huawei is based there, too.
Huawei (pronounced "Wah-Way"), a telecommunications and consumer electronics maker, has become well-known, but not for all the right reasons. Rightly or wrongly, it was ensnared in the recent trade war flare-up between the United States and China, and has remained in the spotlight from the beginning of the escalation to present.
Huawei's development almost mirrors that of the entire Shenzhen region. It began as a manufacturer of basic equipment and morphed into a leader in telecommunications innovation.
Huawei now produces more telecommunications equipment than any other company on the planet. It's also the world's second-largest manufacturer of mobile handsets, after Samsung, despite being blacklisted by its placement on the "Entity List" last May and barred from conducting business in the United States.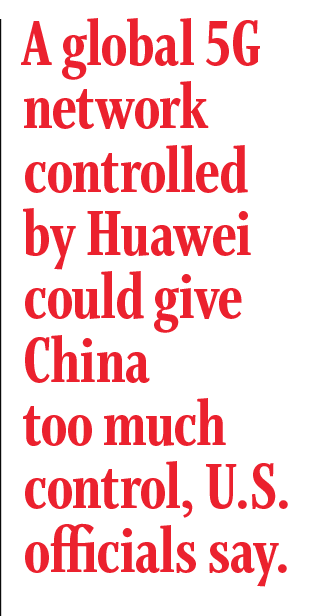 What prompted such a severe reprisal from the world's largest economy?
The United States has claimed that Huawei's front-runner status in 5G technology represents a national security threat not only to the United States but also to its allies. Like its predecessors 4G and LTE, 5G represents the next generation of wireless technology for digital cellular networks.
5G is expected to provide much faster data speed, and it will not only connect people (like the current 4G network) but also interconnect and control machines, objects and devices. Besides providing speed, 5G promises higher capacities and lower latencies, which will make virtual reality, artificial intelligence and machine learning significantly more robust.
A new network with that power isn't cheap. The 5G upgrade will cost trillions of dollars. But implementation, which will likely take until 2035, could contribute a jaw-dropping $12 trillion in new goods and services to the global economy, a study by Qualcomm projects.
Given the almost inconceivable size of that pie, global technology companies are struggling to claim a slice. And thinking ahead, those companies want to interweave themselves in the 5G standard in anticipation of claiming an even bigger piece of the pie when 6G rolls around.
Huawei has established itself as an innovator in 5G, producing the hardware to build or upgrade cell towers, transceivers, radios and antennae. The firm benefits from the relatively low cost of manufacturing in China, which enables Huawei to offer 5G products and services at competitive prices.
The United States government has argued that a global 5G network controlled by Huawei poses serious risks. The Chinese government could use the Huawei network to listen in on the secret communications of sovereign nations, according to the U.S. government, a sentiment echoed by Stealth War author Robert Spalding (see "Modern Warfare 5.0," p. 28).
Given the control the proposed 5G network would have over people and things, the risk that Huawei could turn the network on and off at its leisure has also been cited as a potential risk.
On the other hand, a 5G global network controlled by any single nation (the United States, for example) might be used for the same purpose. After all, the United States National Security Agency (NSA) collects and stores the communications of American citizens collected from internet companies via a surveillance program code-named PRISM.
Edward Snowden, whose leaks informed the world of the existence of PRISM, warned that data collection activities by U.S. security services were much more extensive than commonly believed. He characterized the initiatives as "dangerous" and "criminal."
Mini-narratives of 5G development are playing out in every country on earth because of the nearly unprecedented opportunity the technology promises. These stories are pertinent because the United States and China are embroiled in a high-stakes game of tug-of-war over the direction of 5G, with Huawei representing one of the colored knots in the middle of the metaphorical rope.
Every country on earth faces the question of which government they want listening in on their conversations. And it's not simply a two-choice problem, as other countries are vying for 5G supremacy as well.
Another complication is that no American company qualifies as a Huawei equivalent. That became clear last November when President Donald Trump asked Apple (AAPL) CEO Tim Cook (via Twitter) "to see if he could get Apple involved in building 5G in the U.S."
Given that Apple builds mobile devices and not cellular networks, this was viewed at the time as a somewhat unrealistic request.
Only a shortlist of companies is perceived to have the technological knowhow to sell "complete" 5G systems to carriers: Datang Telecom (China), Ericsson (ERIC, Sweden), Huawei (China), Nokia (NOK, Finland), Samsung (South Korea) and ZTE (ZTCOF, China).
Of those, Huawei is thought to possess the "best" end-to-end solution.
And no matter what position the United States takes, technology waits for no one—the 5G rollout is already well underway.
South Korea crossed the finish line first a year ago when it activated a 5G network built by Samsung comprising roughly 38,000 base stations and operated by SK Telecom. By June 2019, South Korea had about 1 million 5G subscribers.
That's just the beginning. As many as 2.5 billion people will have access to 5G by 2025. And because of Huawei's vision and execution, one-third of those will likely be in China.

In the meantime, where the remaining 5G chips fall is anyone's guess.
The United States has tried to convince allies to steer clear of Huawei, with varying degrees of success. Australia and Japan have basically adopted the U.S. position and aren't expected to lean on Huawei too heavily when building 5G networks.
On the other hand, the United Kingdom and Germany remain undecided. Because of its rising influence in Africa, China has helped secure Huawei's position in many countries on that continent. At the top of the list is South Africa, a country that often sets standards in the region.
Another complication for the United States is the interdependence inherent in globalization, a result of tightly integrated international supply chains.
While the United States is wary of Huawei, the company has been a massive contributor to the U.S. economy in recent years because of vast purchases of American-owned technology. Blacklisting Huawei cut revenue from the income statements of many U.S. technology companies.
And that lost revenue isn't the only problem. It doesn't account for complications arising from China's retaliation for the Huawei situation.
For example, the Chinese government mandated not long ago that all computer equipment in China must be of Chinese origin. That means companies such as Hewlett Packard (HPE) and Dell (DELL), which have distributed large quantities of computers and other equipment in China, may likewise have to cut their forecasts for this year and beyond.
Likewise, Huawei recently warned that this year's earnings in 2020 may falter because of the blacklisting in the United States.
Another dynamic is that President Trump has more than once implied that if the Chinese were to make trade concessions on other thorny issues in trade war negotiations, he might be willing to reduce the severity of the sanctions imposed on Huawei.
That offer appears to undermine the notion that Huawei represents a national security risk to the United States. Otherwise, that "carrot" would be off the table.
The United States has complained loudly in trade negotiations about Chinese government subsidies to companies. U.S. officials claim those subsidies prevent competition, citing Huawei as an example of a manufacturer that attained its dominance thanks to the Chinese government's support.
The Chinese might argue that the United States is trying to enforce a set of rules that don't apply to their way of doing business. China has emerged as a global economic powerhouse using policies and tactics that aren't the same as those used in the West.
The U.S. and China are both trying to extend their spheres of influence, and the 5G competition represents just one of the skirmishes between the two nations.
But unlike some rivalries, the 5G dustup will produce clear winners and losers. So far, it appears Huawei will play a central role in the global deployment of the next generation of cellular networking technology despite the Trump administration's efforts to hobble the company.
What's more uncertain is how Huawei's success will affect U.S.-China trade relations and whether it will intensify the apparent technology cold war developing between the two nations.
Modern Warfare 5.0
If a Chinese telecom builds and controls a nation's 5G network, there will be no checks and balances to keep the Chinese company from stealing and mining all the data on that network: all the academic papers and research, all engineering and business plans, all the photos, emails, and text messages. Everything will be fair game to a country that doesn't believe in fair games. Furthermore, controlling another nation's network will allow the Chinese Communist Party, or CCP, to weaponize the technology that is managed by the network. What does that mean? Think of a hostile force taking over a self-driving car or bus and directing it to crash into a crowded sidewalk. Think of a flock of drones moving into the flight path of an airplane. Think of every digitally controlled furnace shutting down during a subzero cold spell.
The blend of technologies and spectrums behind 5G will allow for about three million connected devices per square mile. This is an exponential upgrade from 4G, which enables about ten thousand connections per square mile. That means that in a stadium hosting an NFL football game, every smartphone-owning fan in attendance will have a network connection, but so will any drones, sensors or robots in or near the stadium—including the cars in the parking lot. The capacity for communication offered by 5G is stunning. It is much better to think of 5G as a network built for machines, since most of the network traffic will eventually be machine to machine. This will allow for massive data production, which will feed machine learning and artificial intelligence algorithms, which in turn will continue improving the technology in a giant information feed- back loop.
The societal implications of 5G—on how we live and how we work—are truly mind-boggling. And so is the capacity to abuse that power.
Anything connected to an unsecured 5G network will be a potential weapon that can be used to gain geopolitical influence and control. If China were to control a 5G network, it would be able to weaponize the technology within entire cities—or entire countries—served by that network and hold that city or state at its mercy.
Excerpted from Stealth War: How China Took Over While America's Elite Slept, by Brig. Gen. Robert Spalding
Andrew Prochnow, a longtime options trader and columnist, visits Asia quarterly and owns a stake in a technology company in Shenzhen.