Candlestick chart analysis for intermediate-term trading
Canopy Growth (CGC) trades an average of $162 million worth of stock a day (see pg. 50). This figure provides a good way of judging the market's interest in a particular stock.
This marijuana play has been higher by 42% year-to-date and 29% during the last year, yet it's now trading 36% off of its most recent 52-week highs.
Removal of Canopy Growth CEO Bruce Linton made news recently. Major investor Constellation Brands invested C$5 billion in Canopy Growth last August, but the results haven't impressed, sending the stock down below $40.
Low sentiment here could offer a buying opportunity, albeit with a tight stop. Trading into recent bullish candlesticks is shown on the chart.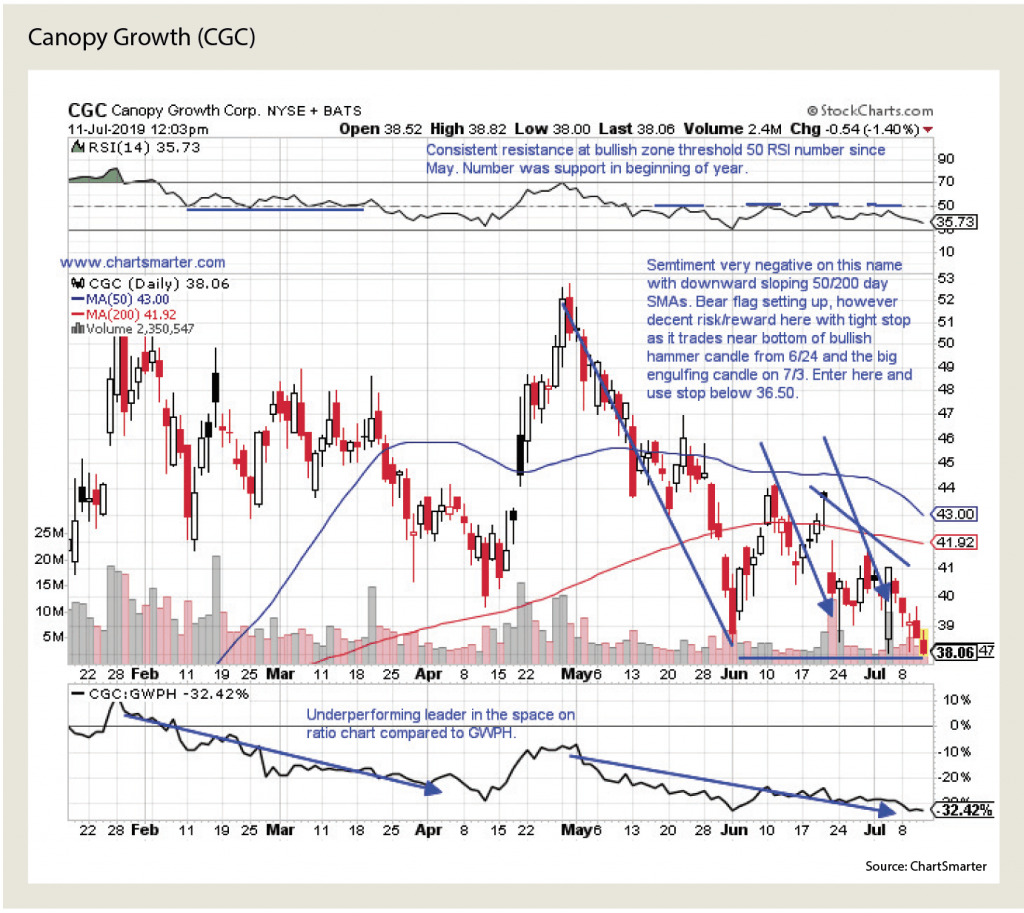 Douglas Busch, CMT, trades U.S. equities using technical analysis with an emphasis on Japanese candlesticks. @chartsmarter