Palehound Keeps Their "Eye On The Bat" on New Album
The band sets a new precedent for forward-looking rock with their best album yet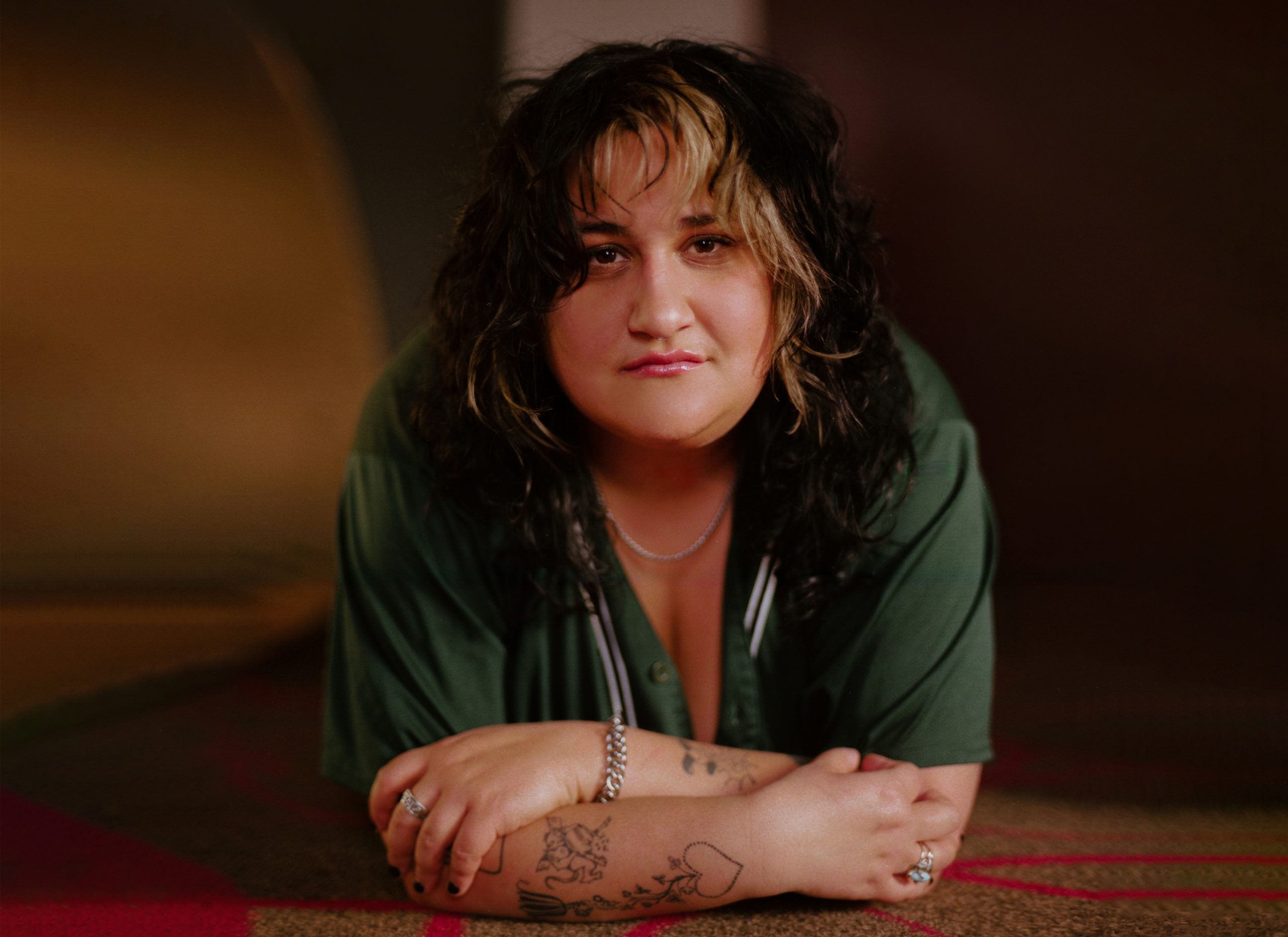 Eye On The Bat marks Palehound's most nuanced and interesting album to date, bringing singer-songwriter El Kempner's fierce guitar prowess to the forefront of every song.
Marking Palehound's fourth album, and first since 2019's Black Friday, Eye On The Bat is unapologetically raw—with emotion and sound. The album, out July 14, brings forward an instrumental oomph of modern and forward-looking rock and doesn't let itself get stuck in a routine of typical tempos and riffs.
It's the first piece of work since the band's 2015 song Cinnamon that feels like Kempner is giving it her all. Not that past work wasn't good, Cinnamon has just always had a hold on me—it features an epically groovy guitar progression, and the pace of the song changes rapidly from a mellow tune to beckoning rock. Eye On The Bat doesn't mimic Cinnamon, but every song on the record feels like a variation of Cinnamon's ethos.
Song intros are sudden and abrupt, changing the mood from song to song almost immediately. It's a style that made Wet Leg an instantaneous rock hit in 2021, but Palehound does it better. There's a looseness to Eye On The Bat that sets it apart from other modern rock albums today. It's the kind of music that reminds listeners why people mosh at concerts.
It's also the first time Kempner stepped forward to co-produce, alongside Sam Evian (Big Thief and Cass McCombs). Eye On The Bat allows Kempner to take up the space they deserve.
In examples of Kempner keeping their laughter in the album's opener Good Sex, Eye On The Bat is recorded in a way that makes listeners feel like they're right there with them—live.
But it's not just the album's sound—it's Kempner's songwriting that makes the record complete.
Touching on themes of sex, emptiness, change, self-discovery, anxiety and empowerment, Kempner doesn't take themself too seriously. It's not an overtly optimistic record, but it's human. Kempner is sincere in their efforts to keep moving forward through the album's overarching message: "If you made it through that, you'll handle whatever comes next."
One of the album's singles, Independence Day, offers a window into Kempner's way of thinking. It's a queer breakup song, yet it's light and sounds almost hopeful:
I am living life like writing our first draft / 'Cause there's nothing to it if I cannot dally in the past and / Even if I could it would kill me to look back / Now I don't wanna see the other path / I don't wanna see that other path
Kempner's songwriting takes the theme beyond breakups, making it possible for a listener to relate their words back to any part in their life they might look back on.
In a press release for Eye On The Bat, Kempner said the song was about "the ending of a relationship that spanned the majority of my twenties, and illuminated a forked road that daunted me. In the aftermath of our breakup, I found myself dwelling on what that other life would have been like and who I would have become had we chosen differently, or even if circumstance or tragedy had chosen for us."
Even if they could look back, maybe redo it, they wouldn't. They don't want another path. Kempner reminds us that we don't always need those emotions to be depressing. They can be funny, or a memory marked for change. It takes a bit of the pressure off.
Eye On The Bat is a carefully crafted hodgepodge of fiery rock tunes. Songs such as Head Like Soup will quite literally make your head feel like soup with Kempner's electric guitar solo. And then the album finale Fadin will ground you again—make you feel like you're floating onto whatever life has in store for you.
It's chaotic; it's poetic; and it's human—Palehound in their finest form.
Eye On The Bat
Good Sex
Independence Day
The Clutch
Eye On The Bat
U Want It U Got It
Route 22
My Evil
Head Like Soup
Right About You
Fadin
Kendall Polidori is The Rockhound, Luckbox's resident rock critic. Follow her reviews on Instagram and Twitter @rockhoundlb.