Revenue will keep increasing, long-established artists will continue to sell the rights to their catalogs and TikTok will operate even more like a record label.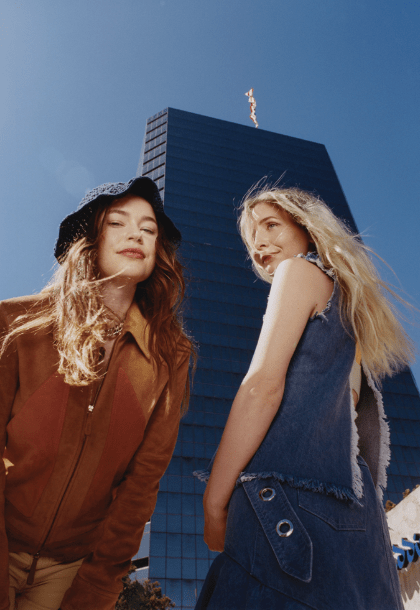 The music industry changes every day—whether it's an album release, worldwide tour announcement, company merger or the sale of music rights. Music platforms and businesses are volatile, and next year won't be any different. With all that in mind, The Rockhound has four music predictions to keep an eye on in 2023.
The music industry changes every day—whether it's an album release, worldwide tour announcement, company merger or the sale of music rights. Music platforms and businesses are volatile, and next year won't be any different. With all that in mind, The Rockhound has four music predictions to keep an eye on in 2023.
TikTok's latest challenge
TikTok, launched in 2016 by the Chinese technology company ByteDance, enjoyed an intense boom in engagement in the pandemic years of 2020-2021 and hasn't slowed down since. As of August, the app reached 1 billion active users spread across 154 countries. Music has been a prominent factor in bite-sized videos, either as background or groundwork for choreographed dances.
Besides providing a home to social media influencers, the platform has advanced the musical careers of Claire Rosinkranz, Dixie D'Amelio, Powfu, Priscilla Block and Tai Verdes—helping them sign with major record labels.
This year, TikTok launched its own promotion and music distribution platform called SoundOn, and it's even searching for people to fill A&R (artists and repertoire) roles in major cities, as reported by Music Business Worldwide. The A&R people would be responsible for talent scouting on the platform. Now the question is whether TikTok can compete with major record labels.
While senior figures in the business are calling for TikTok to adopt a revenue-sharing approach to licensing deals with large rights holders, The Rockhound predicts TikTok will develop a vertical integration strategy for music licensing rights and shift its focus toward artist discovery. The platform is recruiting employees for positions that resemble the jobs in record companies, and The Rockhound predicts they'll officially head down that path by the end of 2023.
Grab the cash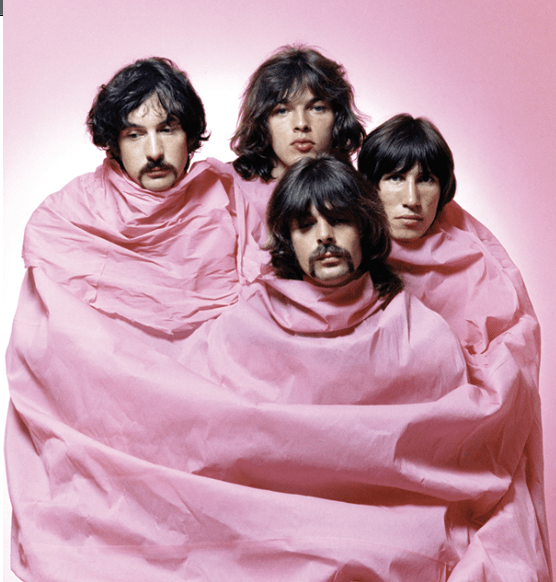 English rock band Pink Floyd is reportedly considering selling the rights to the band's recorded music catalog, and The Rockhound predicts they'll be the next legendary rockers to do so, following the trend of the past three years.
It's not unusual for musicians to make a deal and hand over the rights to their music as they get older. It's just been happening at an increasingly rapid pace.
Bob Dylan collected $300 million in 2020 in a deal for his songwriting rights with Universal Music Group, according to the New York Times. Dylan also received an estimated $200 million in a deal for his recordings with Sony Music/Columbia, according to Billboard, although financial terms of the deal were not disclosed.
In August 2021, Aerosmith made a deal with Universal Music Group that moved its Sony Music recordings into a distribution pact with UMG. It covers their entire music catalog, merchandise and audio-video projects.
At the end of 2021, Bruce Springsteen received $550 million from Sony Music Group for both his publishing rights and his recorded music catalog.
The David Bowie estate announced early this year it was moving the late artist's "entire recordings catalog inside a distribution deal with Warner Music Group," according to Music Business Worldwide, for a reported $250 million.
Pink Floyd is expected to fetch a nine-figure sum if it's sold, Music Business Worldwide reported.
Indie rising
Indie music reached a high point of commercial success in the mid '90s when the Britpop genre achieved immense popularity. It focused on guitar-led indie-pop/rock and meaningful songwriting about class, politics and culture.
Through the years, the definition of indie music has gotten a bit muddled, but it essentially refers to independent artists signed to independent labels instead of major labels.
Definitions aside, there's never been a shortage of indie artists, but as more indie labels develop and musicians become more fluent in music technology, production and distribution, indie artists are on the rise.
With bands like Wet Leg commanding the world's attention despite being signed to indie label Domino Recording Co., there's no doubt more indie artists will rise in popularity in the upcoming year. The Rockhound predicts indie artists will become more prominent than ever before, with a heavy focus on layered guitar progressions.
Looking at the reemergence of indie artists such as the Arctic Monkeys and the Yeah Yeah Yeahs touring and releasing albums, it's likely other indie musicians will become popular.
The number of independent musicians is rising, too. In May 2019, 1,560 full-time independent musicians were working in the U.S., up from 1,290 the year before, according to Statista. With the apparent decline of the pandemic and the industry's technological advancements, that number has likely surpassed 3,000 full-time independent artists.
Globally, independent labels and musicians' share of the market increased by 43.1% in 2021—an all-time high. Indie labels and artists generated $9.9 billion in 2021, MidiA Research estimates. And artists-direct (self-releasing artists) were big winners, earning $1.5 billion and increasing their market share to 5.3%.
The Rockhound predicts indie labels and artists will generate $10.5 billion this year, and that artists-direct will surpass $2 billion.
Vinyl goes viral
In March, Luckbox reported vinyl records outpaced CDs in physical music sales for the first time in 30 years. In fact, vinyl became the leading format for all album purchases in the U.S.—thanks to the indie sector. As that sector continues to grow in 2023, The Rockhound expects physical music sales in general to grow as well.
Vinyl was responsible for 38.3% of all physical and digital album sales in the U.S., MRC Data and Billboard report. Vinyl accounted for 50.5% of all physical albums, with around 41.77 million sold in 2021, up 51.4% from 27.55 million the year before.

As of July, music fans had bought more than 19 million vinyl records for the year. U.S. vinyl sales rose 22% in the first half of the year, according to the Recording Industry Association of America's mid-year music revenue report. As of September, the number of vinyl records shipped climbed 15.7% to reach 21.8 million records for the first half of the year. Over the same period in 2021, 18.8 million were shipped.
The Rockhound predicts vinyl will round out 2022 with more than 50 million sold in the U.S., accounting for 60% of all physical album sales—not bad for a medium once on life support.
Kendall Polidori is The Rockhound, Luckbox's resident rock music critic. Follow her reviews on Instagram and Twitter @rockhoundlb.