Jade Lilitri is His Ideal Self in Oso Oso
The frontman talks new alternative emo tunes, keeping a record of his life through Oso albums and his changing relationship with music ahead of the Riot Fest performance
When I call Jade Lilitri of Oso Oso on a Tuesday afternoon, he's fresh off a summer tour with singer-songwriter glaive and is preparing to see The Pixies live for the first time later that night.
It's been a busy year for Oso Oso, and it doesn't seem to be slowing down. Right after getting back home from tour, the band announced a headline tour set for this winter with support from Carly Cosgrove and Kicksie. The band will be making a stop at Chicago's Riot Fest on Friday, Sept. 15, before heading to Japan for the rest of the month. He'll have to miss The Cure's headlining set that Sunday, but that's life on the road.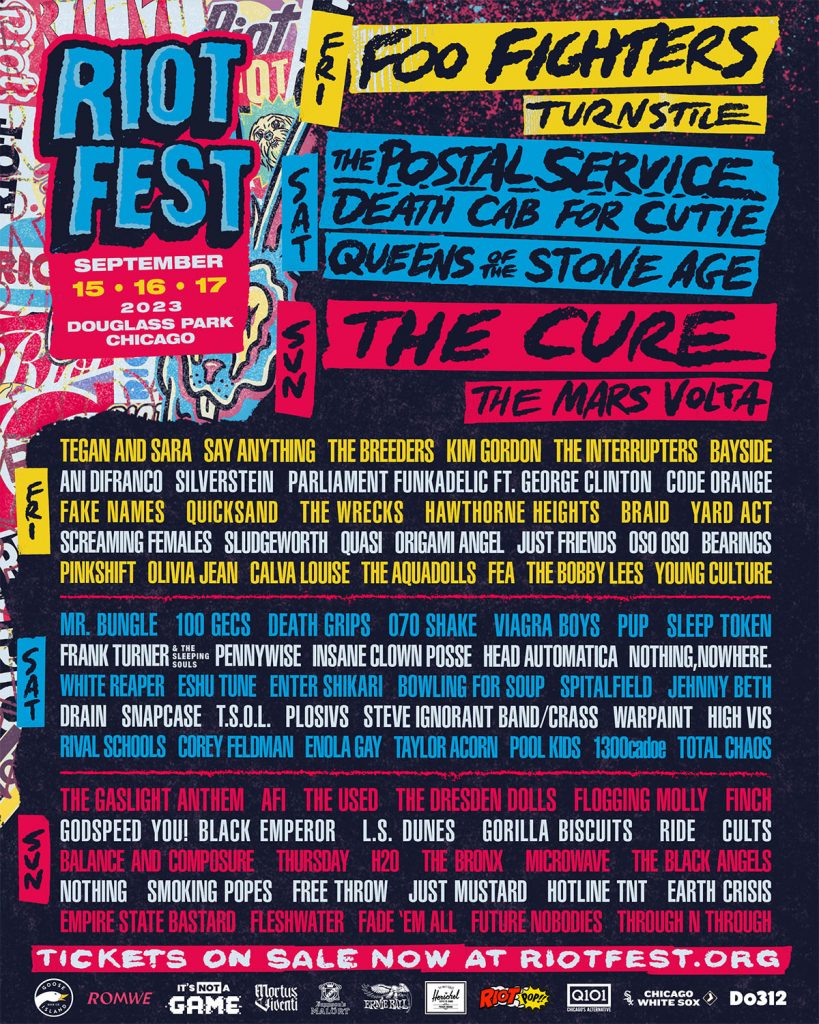 "I'm excited to play more headline shows. I think they always seem to go better than we expect," Lilitri says. "That'll be the last tour we do before we start recording the next album. So, it feels like the close of an era for the band."
Last year, Oso Oso released its fourth studio album, Sore Thumb, which Lilitri says was one of the best memories of his life. The album feels the most authentic to him—it's about not wanting to be in the band anymore but being happy playing music. He says he's in a much better place now and is happy to see the changes in himself through the album.
And during the few days he's been back home on tour, he recognizes that this fourth album will have much more preparation behind it than his past work.
"I've been slowly writing and scrapping stuff together, trying to decide what I would want to use on the album," Lilitri says. "The second I got home, I started getting very excited about [what's to come]."
The tours Oso Oso have been on this year have been shorter, but Lilitri notes that tours can be limiting to the growth of musicians. It puts them in a routine of traveling and playing the same music every night, taking away from personal growth that might happen at home. For him, his growth comes from his experiences, which is then reflected in his music.
Lilitri's music changes as he changes, which he says is not necessarily for better or for worse.
"One of the most exciting parts of Oso Oso will always be having a snapshot to look back on," he says. "I can see parts of my life [through the music] and remember what was going on at that time so vividly."
With new music underway, Lilitri says the nerves of releasing something new never go away. In fact it intensifies. Every record to him feels like the first one, and he worries about releasing music that long-term fans might not like. With the popularity of his 2019 album basking in the glow, it can feel difficult to outshine his former work.
In general, the band has exceeded any expectations he had at the onset. Oso Oso's alternative emo has been a staple for the genre, and it's something that sounds so natural for Lilitri.
"My relationship with music is always changing," he says. "I'm turning 31 in [September] and this is so important to me because playing music is such a gift. To have people be into it and tell me they appreciate it, it's truly the best thing that's ever happened to me."
Oso Oso's sound emulates the prowess of early 2000s emo but with a modern take that keeps the genre fresh. It's music that will bring listeners my age back to their early high school days, while still tugging at the experiences of adult life. It allows people to look at themselves introspectively, but also let go in its energy.
Songs like Sore Thumb's opener, computer exploder, have a more rock-driven approach than usual for Oso Oso. It's a song with a harder edge, similar to music from one of Lilitri's influences, Archers of Loaf.
Lilitri hopes people listen to Oso Oso with an open mind, looking at the music through a new lens and understanding.
"The music I make, or the voice that I'm trying to have, is the ideal me," Lilitri says. "When I'm writing and recording, I'm trying to project this version of himself. But I'm still learning and making mistakes all the time."
Start with Oso Oso's gb/ol h/nf and you might hear summery guitar chords that bring to mind the likes of Death Cab for Cutie and Jimmy Eat World.
Pay attention to the variety the song holds. It's not repetitive or predictable and delivers a true pop-punk sound: Upbeat and fun, but emotionally motivated.
Catch Oso Oso at Riot Fest in Chicago on Sept. 15, and keep up with the rest of the band's tour dates here.
Kendall Polidori is The Rockhound, Luckbox's resident rock music critic. Follow her reviews on Instagram and Twitter. @rockhoundlb