A new film documents the New York music scene of the early 2000s
The documentary film Meet Me in the Bathroom, based on the 2017 book of the same name by journalist Lizzy Goodman, provides a snapshot of what's known as the last great romantic age of rock 'n' roll.
The story highlights the defining New York bands of 2001-2011, including The Strokes, Yeah Yeah Yeahs, The Moldy Peaches, TV on the Radio, LCD Soundsystem, The Raptor and Interpol.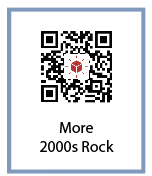 While the book is better than the movie, the film adaptation makes the musical endeavor more personal by offering perspectives from the core musicians themselves, such as Karen O (Yeah Yeah Yeahs), Paul Banks (Interpol), James Murphy (LCD Soundsystem) and Julian Casablancas (The...