Neal Francis Can't Handle Compliments
Despite comparisons to Mick Fleetwood and Robert Plant, the Bach-inspired blues/funk rock artist continues his quest for musical purpose. It may be In Plain Sight.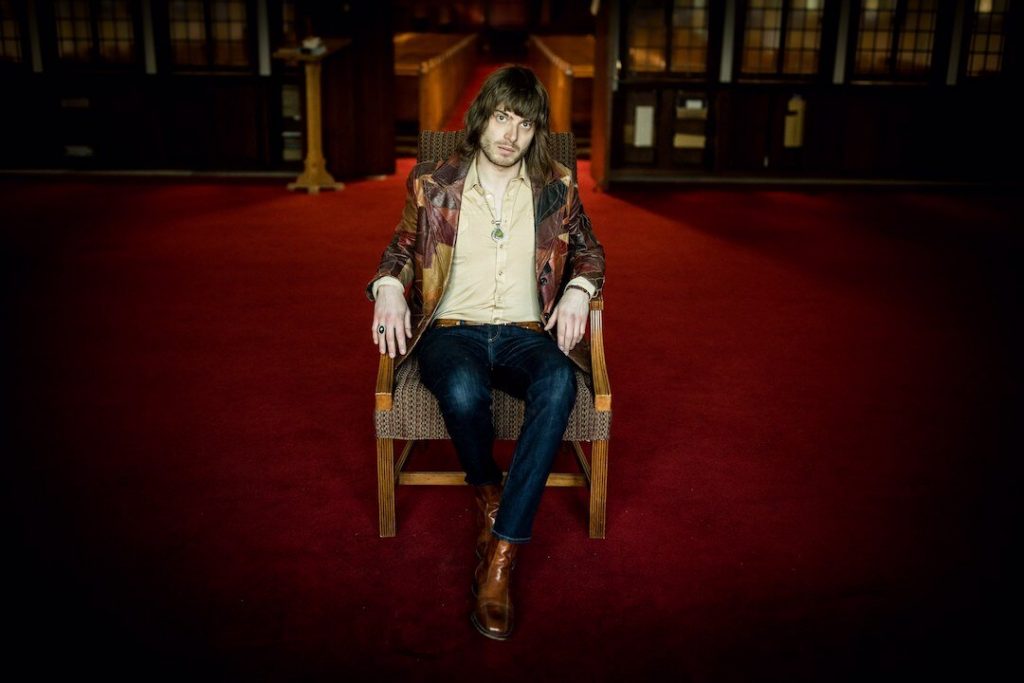 With a sound and aesthetic strongly reminiscent of '70s rockers like Mick Fleetwood and Robert Plant in bell bottoms, Neal Francis often asks himself a question: "Is what I'm making worthwhile if the artists I am getting compared to released their music 50 years ago?"
The Chicago-based retro-driven rock artist believes that bringing those elements together with a contemporary sound is worth pursuing. He blends classic R&B with New Orleans rhythms, blues and early '70s rock—while dressing the part in a ruffled white button-up shirt with a suede jacket and corduroy pants.
But his style and contemporary take on classic instrument-driven music isn't the only thing that makes him interesting. His experiences have led him to the music he creates, including living and recording an album in a Chicago church that may have been haunted.
Francis isn't necessarily religious, but he was searching for his own form of salvation—something he calls "inner preservation." What better place to find that than within the walls of a 174 year-old-church? Before making it his temporary home during the pandemic, Francis took over a buddy's job as the music ministry director at St. Peter's United Church of Christ in Belmont Cragin, the Chicago neighborhood where Francis grew up. That provided an income in between gigs and touring.
Francis was on tour in 2019, opening for soul singer Lee Fields and had an album release party that year for his first album Changes.
"I was completely emotionally raw, and I played that show on a Saturday night and then had church the next morning," Francis said. "I didn't get very much sleep because we had a late night, but that next morning I wondered, 'What if they let me live in the parsonage?' because it had been vacant the entire time I was working there."
Being a bit strung out from the long night before might have given him the ounce of courage he needed to ask that question. But he was also coming down from the realization that his long-term relationship had just ended and he had nowhere to live. He didn't expect to stay long in the parsonage, but then the pandemic hit. So, he was there long enough to record his sophomore album, In Plain Sight, which came out in November 2021.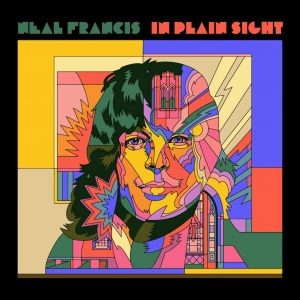 The three-bedroom parsonage was connected to the church, and he lived there by himself for a few months. When the pandemic struck, his friend and drummer Collin O'Brien joined him there.
"We initially had the dining and living rooms set up, and I had the studio in the basement, which had nice wood paneling—a very '70s-looking rec room situation," Francis said. "I demoed the record down there on an eight-track tape machine, but eventually I needed a proper control room."
They transformed the dining and living room into a control room and ran a 16-channel electrical snake through the laundry chute so they could play in the basement and still connect with tape machines upstairs in the mixing board.
With direct access to the church through a hallway attached to the parsonage, Francis could go into the sanctuary and practice on the equipment, including the organ and piano. That's where he wrote most of his material before bringing it to the basement. He said it was unlike any creative project he'd ever worked on, often playing in the main worship room by himself.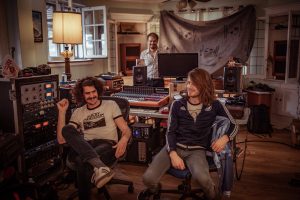 Coming full circle with his classic '70s sound and look, Francis takes his admiration for the music of that era and tries to emulate it by recording on tape, instead of digitally.
"I find the medium is more forgiving because there is this warmth, or glue for lack of a better term, everything just sounds coherent right away," Francis said. "There's this added layer of compression that just makes drums and bass sound really great right away with me doing very minimal engineering."
He finds it more challenging than recording and mixing a record digitally because he can't go in and fix anything afterward. Sure, he can re-record if needed but that takes more time. Taping is a tactile process, and Francis enjoys working with the machines. But with the pandemic left him with more time on his hands, and he used it to focus on the album and learn new things.
Running with the same style he used on his first album, he presents his best aspects on In Plain Sight: Soulful ballads, powerful piano chords at the forefront and intricate lyricism inspired by personal experiences, dreams and literature. Songwriting looks different for him each time he sits down to do it, but Francis said he's discovered how to use his dreams in his songs, particularly in Alameda Apartments. The story arc came to him in a dream.
"The instance with Alameda Apartments was very rare because I was using drugs and alcohol very heavily and I never remembered my dreams," Francis said. "So that was an outlier, and I saw that as a synchronous moment that I needed to take note of."
After that, he began keeping a dream journal next to his bed and found it provided great material to mine because it's completely nonsensical and fantastical. Aside from dreams, Francis relies heavily on inspiration from literature and architecture. In his free time he finds himself underlining sentences in a Gabriel García Márquez book, going back to it while writing a song and putting those ideas into his own words.
Architecture has been a passion of his for a while, too. The disciplines of architecture and music are similar in that musicians lay out music structurally. He cited Curtis Mayfield and Allen Toussaint as artists who lay out the rhythm in songs and then build the lyrics of the melody on top of that.
Francis has taken piano lessons since he was three, and now he draws inspiration from Stevie Wonder and Johann Sebastian Bach. The instrument is part of him. During a live performance, Francis communicates his emotions through the piano and organ, standing up and vigorously striking the keys with one foot propped on his bench. And since he's gotten sober, he's had the discipline to sit down and practice, which helps him learn more about the instrument.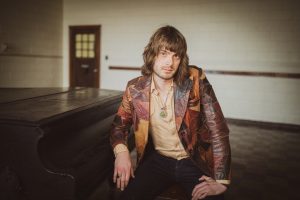 Through his music, Francis transports listeners into a kaleidoscopic fever dream. With a primary focus on piano and guitar, his sound has a dreamlike quality and soft rock appeal. He's the type of artist who puts his emotions at the forefront of everything he does, and he admitted it's challenging to maintain composure. But listeners feel what he feels and whole-heartedly dive into the music.
With touring ahead of him this year, Francis hopes everyone can find the way back to live music again.
"It's just the joy that people feel from reconnecting with music—I can feel it in the crowds," he said.
Start with Alameda Apartments and you might hear a more upbeat, modern take on Allen Toussaint's Soul Sister.
Pay attention to how the organ is at the forefront of the song. The sound and feel would not be the same without it.
You can keep up with Francis and his tour dates here, and follow him on Instagram @nealfrancismusic and Twitter @thenealfrancis.