Rock Returns to Rockville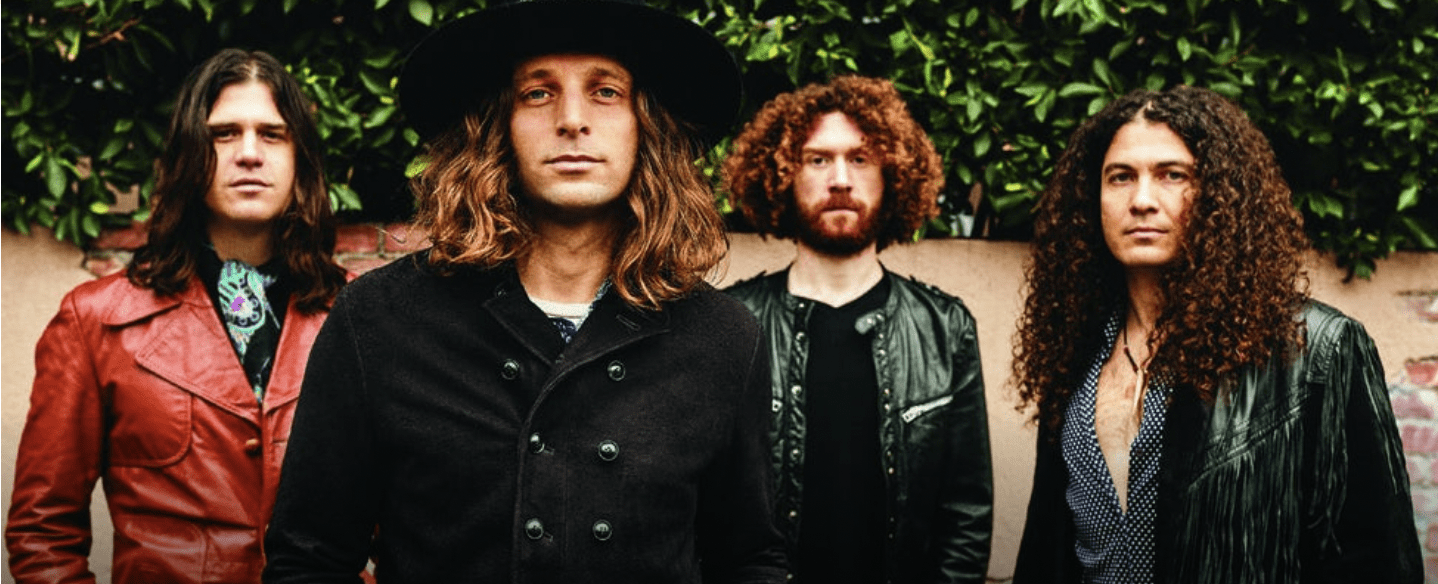 For the past two years, almost everyone in the music industry has been wondering if and when live shows would return to normal. Now, they're back, including music festivals like Danny Wimmer Presents' Welcome to Rockville. Beyond headliners like KISS, Guns N' Roses and Jane's Addiction, the May 19-22 festival at Daytona International Speedway features the best emerging names in rock today. Leading up to Rockville, The Rockhound sat down with three of the scheduled acts, all of which were ready to rock the stage.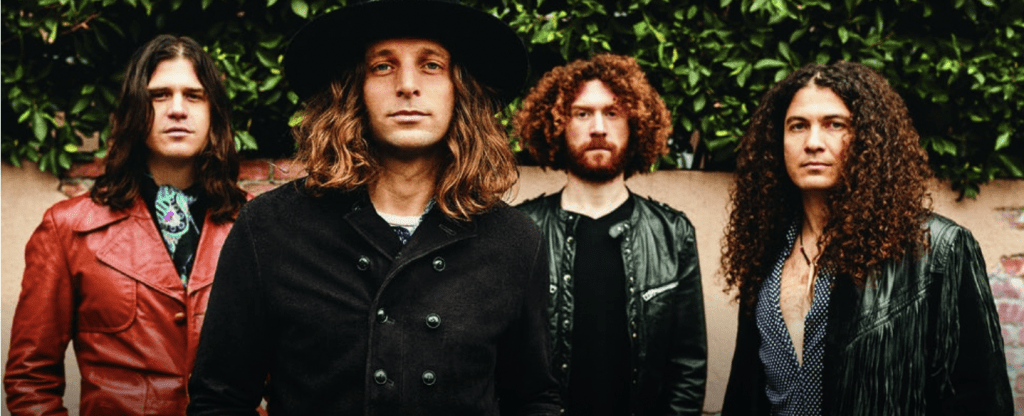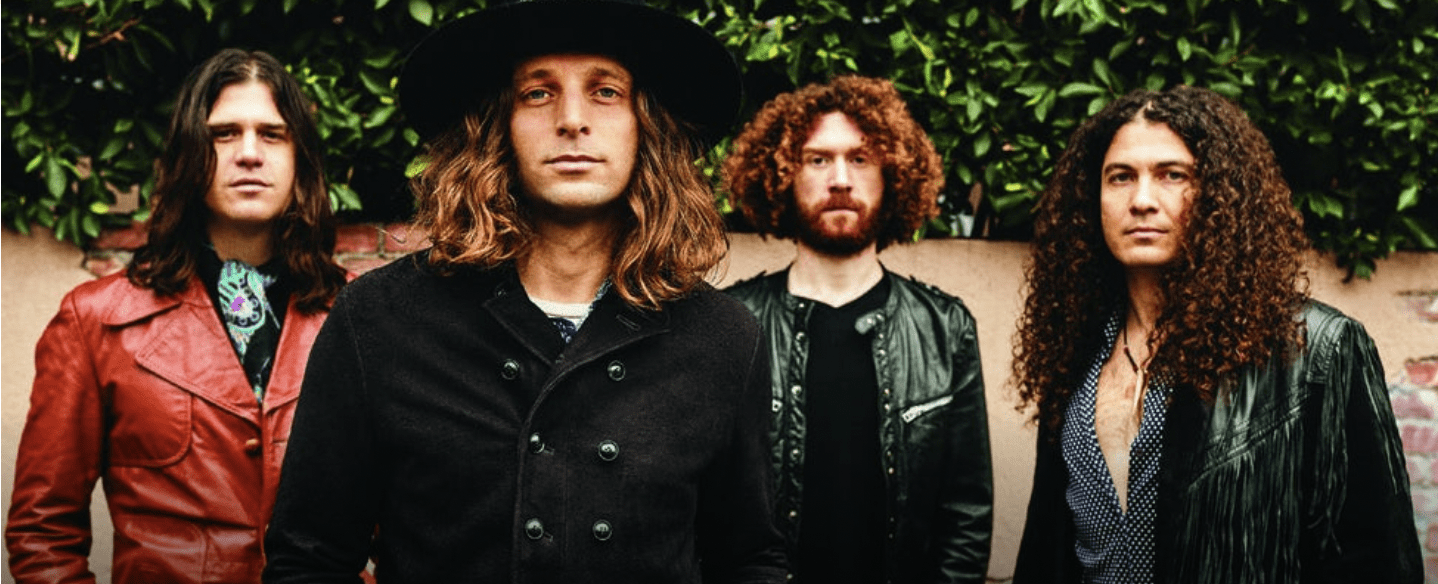 John Notto, guitarist of L.A.-based band Dirty Honey, says it's all about the influences. That's why the band is striving to bring the artists who inspired the roll in rock 'n' roll back to the forefront.
"All of our heroes from the '70s and '80s were influenced by either Black blues musicians or musicians who were influenced by Black blues musicians," Notto says. Rock 'n' roll became rock in the '90s with pop melodies and metal guitar riffs and tones, he maintains.
To Notto's point, rock bands from the 2000s have built their sounds off of influences like Blink-182, whereas Jimmy Page was listening to Chuck Berry. To bring back true rock 'n' roll, Dirty Honey highlights the swing and blues tones that have been lacking in most rock songs for two decades.
Frontman Marc LaBelle has a voice insanely reminiscent of AC/DC's Brian Johnson. He says that to bring back the band's musical influences in an authentic way, Dirty Honey's members embrace the grittiness of rock 'n' roll and a live-band sound that doesn't fall into the black hole of digital music production. He names bands like
Guns N' Roses, Aerosmith, AC/DC, The Rolling Stones and Led Zeppelin as rockers who have unapologetically bathed in abrasiveness. Rock, he says, isn't supposed to be polished.
The band formed in 2017 and quickly became embedded in the rock scene, touring with bands like The Who, Guns N' Roses, The Black Crowes and Mammoth WVH—all without having signed with a record label. When the band's first single, When I'm Gone, reached Billboard's Mainstream Rock chart, it became obvious that signing with a label wouldn't be worth it.
Notto says musicians should examine their situations. For rock bands, signing to a label isn't necessary today, especially when the band has a team backing them up and is touring with big names and playing festivalsthat include Louder Than Life, Heavy Montreal and a May 21 set at Welcome to Rockville.
"It's exposure to not only a huge group of people but also to who is headlining that night," says LaBelle.
"That's a pretty good cross section of rock 'n' roll right there."
Although confident in their direction with rock, LaBelle says the band's journey didn't start that way. With musical interests spanning early rock 'n' roll, blues, funk and jazz, Notto notes the band's scope is often too wide. Despite that, Dirty Honey's self-titled debut album meets those in the middle with a gritty live-band feel and crisp post-production. It's likely untouched digitally as they sound just as crisp live. It features the swing and grooves of '60s and '70s classic rock 'n' roll but has a more cohesive sound and an ability to appeal to the masses. This is the band that will draw fans back to the rock scene.
Start with Dirty Honey's song "When I'm Gone," and you'll hear a demanding intro guitar riff reminiscent of AC/DC's "Back in Black."
Pay attention to the tone the guitar carries. It's heavy and lays the groundwork for the rest of the song, as LaBelle's vocals ring in a range of melodies and raspy-rock anthems.
Wolfgang Van Halen's Solo Career is Not A 'Carbon Copy of Van Halen'
Luckbox sat down with Wolfgang to discuss his debut album, co-headline tour and relationship with his late father, Eddie Van Halen.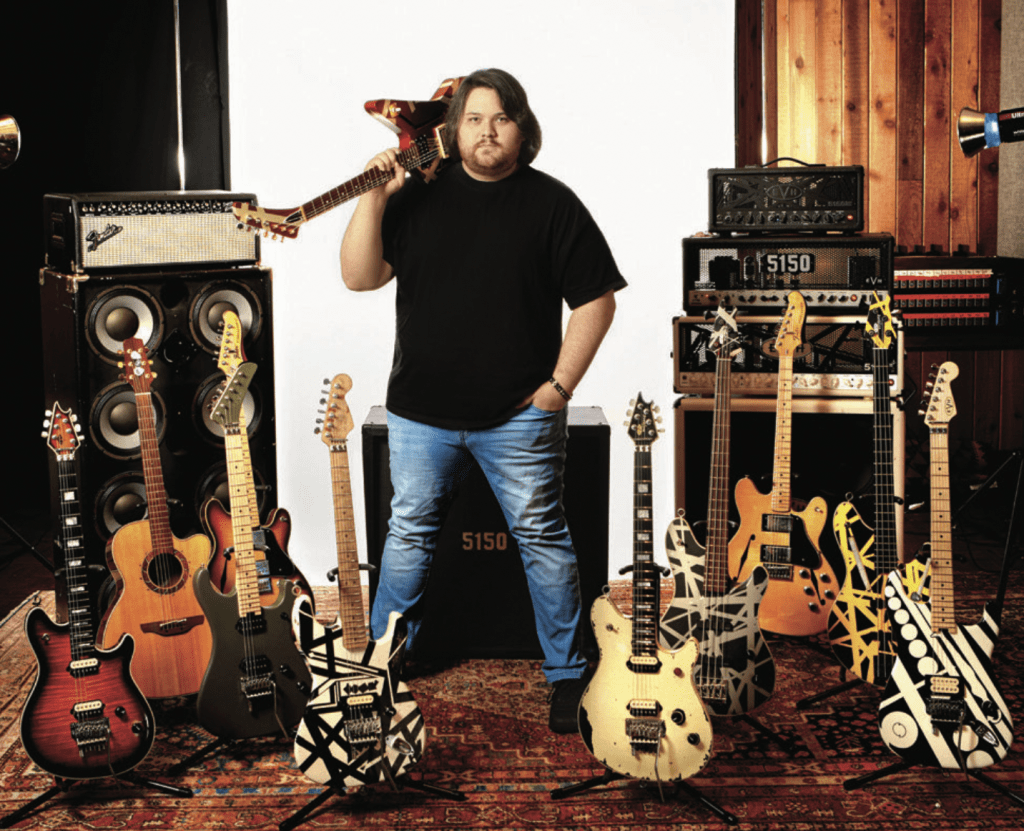 What's it been like creating a solo career and releasing your first album, Mammoth WVH?
It's been a wild transition for me because I'm doing so many things for the first time. I started out playing drums and guitar, and then played bass with my dad in Van Halen. It was around 2015 when I started taking my own songwriting seriously. It was always a dream of mine to pull a Dave Grohl and record it all on my own. Once I got to the shows, it's been fun to be the frontman and pour my focus into that rather than trying to worry about writing every single instrument.
Was it difficult to transition into a frontman role?
It weirdly, slowly came naturally. But at the same time, it's completely against how I am socially. I'm a very shy person. So to be at the front of something and to be the guy who's talking that everybody's looking at is not matching up with my personality type. But you just kind of throw caution to the wind and go for it, and it's been going pretty well. I've been enjoying it.
What was it like growing up with your father, and how did he influence your taste in music?
Music was something that kind of just happened for me. It was never something my dad specifically led me to do. I started playing drums when I was 10, then picked up guitar a few years later. It was just always a thing. I guess just being around music made me predisposed to be interested in the creation and writing process of what music was. And then, by the time I was 15, I was already touring with Van Halen. My dad and I shared a love for AC/DC, Led Zeppelin and Peter Gabriel. There was always that portion of my listening to music that I shared with my dad.
What was it like to tour with Van Halen at 15 years old?
I wasn't really even thinking about any of that. We had been rehearsing so much that I knew I could play everything. And I just wanted to be there for my dad because he was newly sober. He had problems for the majority of my life, so I was there to support him and make everything go as smoothly as possible.
How has the Young Guns tour been for you, and what can fans expect after that?
It's been incredible. When it comes to headline shows, there's nothing like it because people are there and ready to see you. The crowds are normally some of the most excited and crazy crowds that you could play for, so it's been a joy. And I'm hoping to get in the studio by the end of this year to get to work on the second album.
Wolfgang is scheduled to tour throughout May in the United States, including a stop at Welcome to Rockville.
Strutting into a new era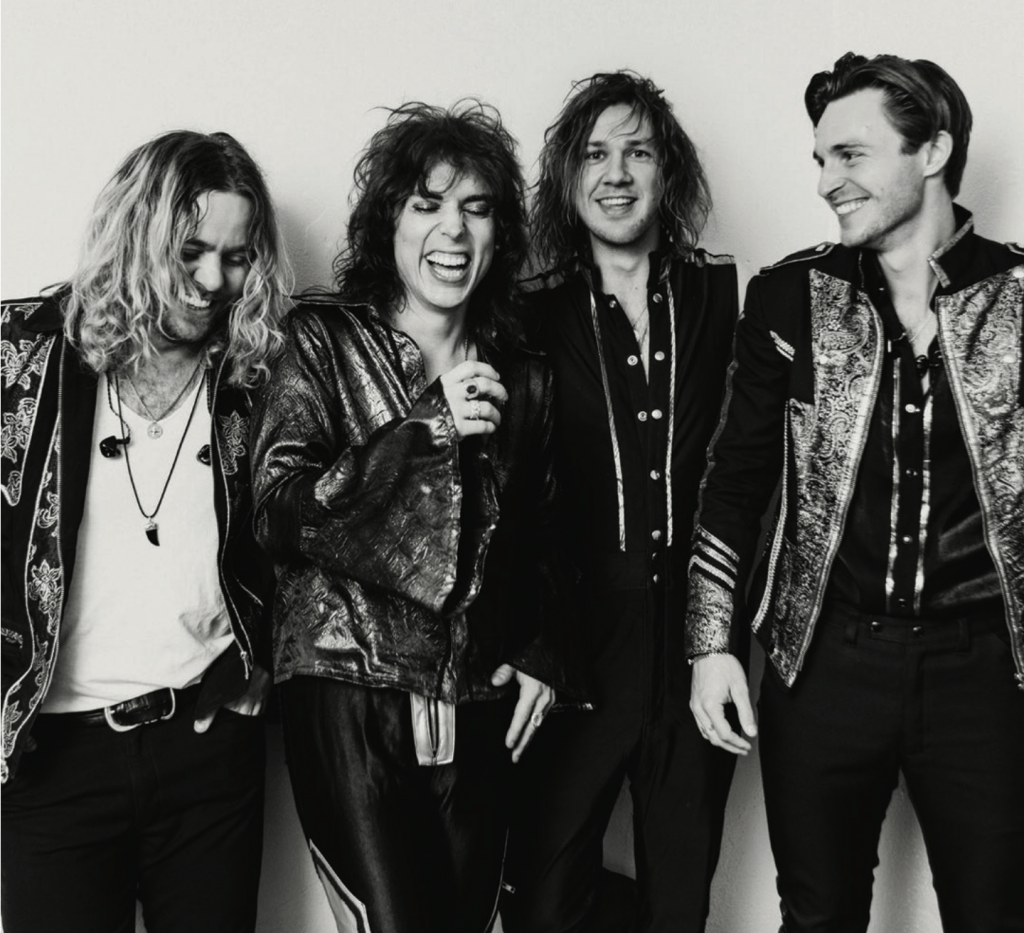 If you Google The Struts, it's likely you'll find a story that describes frontman Luke Spiller as a musical child of Freddie Mercury and Mick Jagger. And it's true, to some extent. Spiller has a glam rock style that makes him easily recognizable from miles away, with a comfortably exuberant stage presence and a hefty vocal range similar to Mercury. As far as hair and face structure goes, he's got a Rolling Stones look all the way.
"I'm actually undergoing a bit of a rebrand," Spiller says. "It's been great being compared to such heavy hitters, and I've always taken it as a compliment. I think it's time that I step and get back to being or appearing more like myself."
Not that Spiller hasn't been himself, but he's ready to change up the black-haired look he's had since 2012. For years The Struts have been bringing rock fans back to the late '70s with guitar anthems and theatrical live performances—Spiller typically strutting on stage, his jacket tassels flowing as he waves his microphone around. And that persona will still be there, just in a way that will remind people of The Struts, not Queen.
Going on nearly 10 years and three albums, the band just recently switched over to Big Machine Records from Interscope, and Spiller says it is setting them up for an exciting new chapter—one that includes new music on the horizon. In 2020, the band put out Stranger Days, a 10-song album written and recorded in just 10 days.
Like every other band, The Struts halted its strenuous five-year streak of touring and recording when the pandemic struck. They used the downtime to their advantage, though, by staying and recording in the same space. They went in thinking they would come out of it with an EP, three or four songs. But on the first day alone they wrote three songs, and the energy to keep writing and recording intensified.
Every morning, Spiller would wake up early and listen to what they recorded the night before and write lyrics to it. Then they'd all get together in the studio to shoot more ideas around and record. It went like that every day, and Spiller recorded vocals on the last three days.
"It was this rhythm that we really didn't break out of, which is why I think it was productive," Spiller says.
The album also features renowned artists such as Albert Hammond Jr., Tom Morello, Joe Elliot, Phil Collen and Robbie Williams. With new music in the works, Spiller says the next album is going to be a "hard-hitter."
As far as influences go, Spiller wasn't brought up with "dad rock," as he says, and it wasn't until his early teens that he discovered older music that blew his mind. He quickly formed obsessions with the likes of Queen, AC/DC, The White Stripes and The Darkness. He says he's had a love affair with the past ever since, noting that while he researches it, he doesn't listen to much modern music—which is likely why he can be found wearing headphones at a music festival after playing a set.
It's no wonder the band has opened for greats such as The Who, Guns N' Roses, The Rolling Stones, Mötley Crüe and Foo Fighters. And though they've made a name in the U.S., it wasn't until Strange Days when the band finally got radio play in the U.K.
With a new chapter ahead for The Struts and a number of live shows coming up, including an appearance at Welcome To Rockville and a U.K. headline tour, the band is just going to get better, sonically moving in the right direction, as Spiller would say.
Start with The Struts' song All Dressed Up (With Nowhere To Go), and you might hear a powerful guitar riff throughout that's similar to Hot Blooded by Foreigner.
Pay attention to how much energy Spiller puts into singing his vocals, with an emotional and smooth rasp.
Kendall Polidori is The Rockhound, Luckbox's resident rock critic. Follow her reviews on Instagram @rockhound_luckbox and Twitter @rockhoundlb.