Top 5 Rock Albums of 2021

Rock album of the year
Hot Sass by Liz Cooper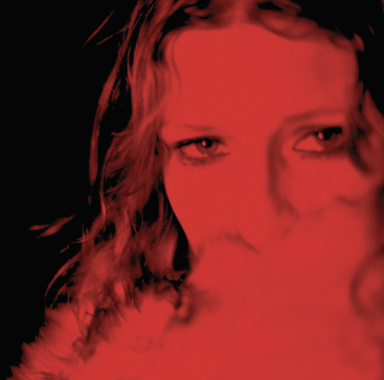 Liz Cooper combines deeply personal lyrics with a strong punk attitude, owning up to her own baggage on her latest album Hot Sass. After an extensive touring run for her first studio album Window Flowers under the band name Liz Cooper & the Stampede in 2018, Cooper found herself emotionally and physically drained. Her attraction to folk/country music helped her create the acclaimed folk-psychedelic album she worked so hard to make but left her cooped up in the Americana bubble. Nearing the end of her 20s, Cooper was evolving emotionally and spent two years working on her most self-revealing record yet. Hot Sass was released Sept. 3 through Thirty Tigers Records and marks a new era for Cooper and her band. They dropped Stampede from their name, and they're running with a psychedelic openness and guitar-driven heavy rock.
By straying from the constricting expectations of folk and Americana, Cooper and her band are pursuing sounds inspired by Courtney Love, David Bowie and Lou Reed. With Hot Sass, Cooper proved she is capable of so much more, whether it be heavy guitar solos or elongated interludes reminiscent of The Doors—and she's not afraid to throw it in your face.
Start with the song Lucky Charm and you'll hear a drawn-out intro that brings to mind The Doors' Light My Fire.
Pay attention to how the guitar slide drops after the long interlude in Lucky Charm, allowing Cooper's voice to prevail as the main attraction.
Jubilee by Japanese Breakfast
Japanese Breakfast has a knack for transporting listeners to a different realm, era and life, simply through its electro-rock notes. The band's latest album, Jubilee, is no exception and remains true to its name by delivering a moment of joy after years of deep reflections on grief by frontwoman Michelle Zauner. With brighter synths, horns and strings, Jubilee, which was released June 4, shoves listeners into a time machine and brings them back to the days of bright '80s glam rock—practically placing them in the middle of a scene out of Pretty In Pink. Relating to the likes of The War On Drugs and Lush, the 10-track album is a compilation of dreamy electro pop-rock tunes, all blanketed in layers of synth.
Start with the song Be Sweet, and you might hear the dreamy guitar chords that Fleetwood Mac employed in Dreams.
Pay attention to the band's use of sub-genres to augment their sound.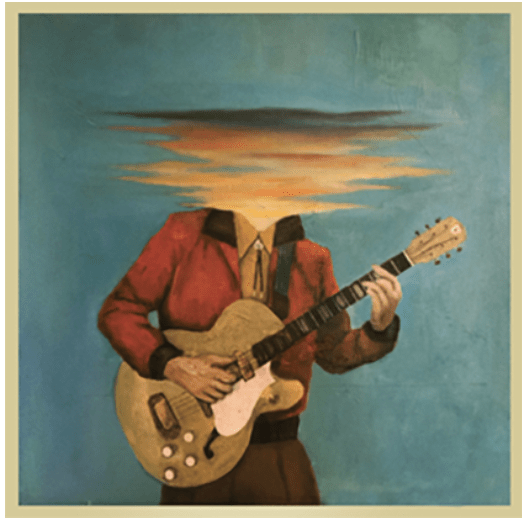 Long Lost by Lord Huron
The mixture of Ben Schneider's smooth, deep voice and Lord Huron's folk-rock sounds can make listeners feel nostalgic even when it's the first time they've heard the band. Long Lost, the band's fourth studio album in nine years, is its most cohesive piece of work to date. Staying true to the group's soft Americana and folk-rock sound, the album, which was released May 21, deserves to be listened to in chronological order. Lead singer Schneider often paints a picture in words, creating thoroughly crafted storylines with fictional characters and backstories. He even includes short breaks between songs with snippets of a fictional radio show host speaking—reeling people in to listen to the entire album. Riding on homey vibes similar to The Avett Brothers and My Morning Jacket, Long Lost is timeless, earning it a place in the timelessness of rock music.
Start with the song Not Dead Yet, and you might hear Neil Young's Cinnamon Girl.
Pay attention to the warmth of the music, which relies on acoustic instruments.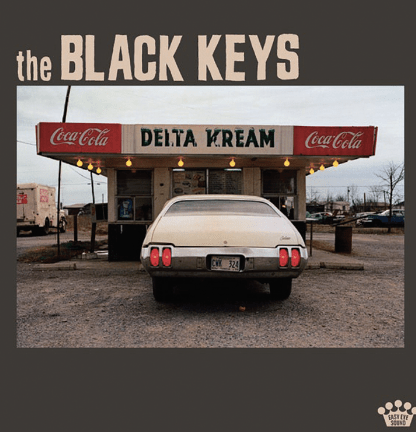 Delta Kream by The Black Keys
The Black Keys are no strangers to the rock scene and have made a name for themselves with 10 studio albums. Meanwhile, both members of the duo, Dan Auerbach and Patrick Carney, have also been accumulating solo works of their own. With their latest album, Delta Kream, released May 14, the group returns to the roots of what inspired them to start creating music in the first place with a compilation of covers they learned to play when they were younger. The album honors the Mississippi hill country blues tradition with covers of songs by Junior Kimbrough, Big Joe Williams, John Lee Hooker, Bernard Besman, R.L. Burnside, Ranie Burnette and Mississippi Fred McDowell. Delta Kream is an ode to Delta blues and classic rock 'n' roll. It's not meant to outshine the band's other studio albums, but rather to bring their music back to the very beginning while still exploring new textures and grooves.
Start with the song Crawling Kingsnake by John Lee Hooker and Bernard Besman, acclaimed bluesmen who were early inspirations for The Black Keys duo.
Pay attention to how the song is built around the instruments and their true capability. The duo doesn't augment the sound electronically to "improve" the music.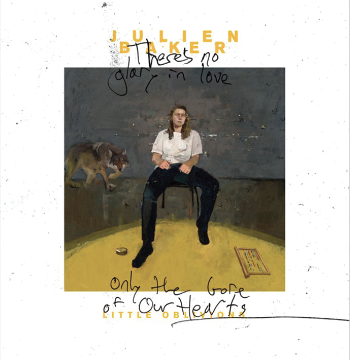 Little Oblivions by Julien Baker
Julien Baker has always been a multi-trick pony, writing and performing her own lyrics and playing piano, acoustic and electric guitars. Her niche is interpersonal lyrics that reflect her own thoughts and trauma. But she takes it even deeper with her third studio album, Little Oblivions, which was released Feb. 26. Departing from her usual acoustic alternative-folk, Baker brought in a full band to deliver an emotional declaration of ruin and the search for an escape. Her knack for smooth rock gets kicked up a notch with the inclusion of more instruments, but her music is still more lyric-driven. It requires delicate and compassionate listening, and understanding—it's not just simple background sound. Her notes follow the direction of her words.
Start with the song Faith Healer and you might hear a lyrical declaration that could have come from Joni Mitchell's Both Sides Now.
Pay attention to the deep emotion in Baker's voice and how she puts every piece of herself into each word.

Kendall Polidori is Luckbox's resident rock critic. Follow her reviews on Instagram @rockhound_luckbox and Twitter @rockhoundlb
More Rockhound: The Rockhound reviews Courtney Barnett's new album