Meet the Robots: Aibo, Jibo, Leo & Cleo
This robot roundup includes one recently deceased, one arisen from the dead and two that are gainfully employed
LEO & CLEO
In a search for gainfully employed robots, luckbox came across Leo and Cleo, who work as butler concierges at Chicago's Hotel EMC2, one of Marriott's 166 Autograph Collection properties. Each boutique hotel in the group features a unique design, and all are independently owned.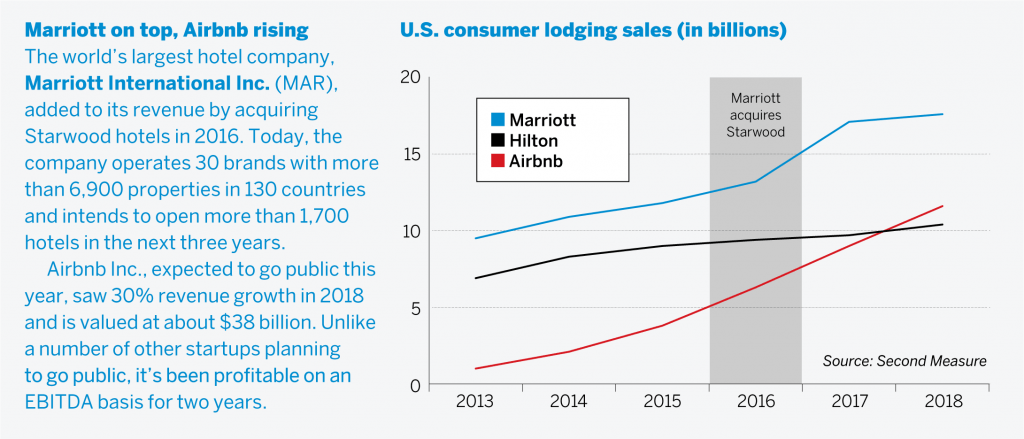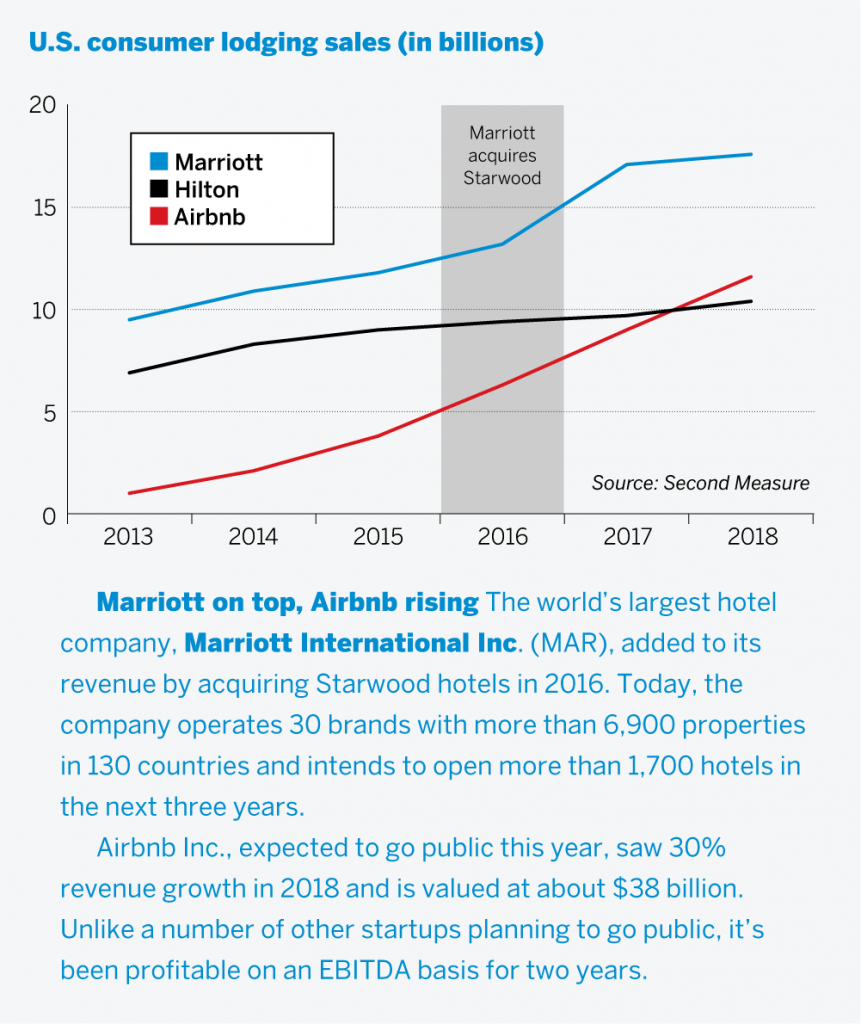 EMC2 is located off Chicago's Magnificent Mile in a dense concentration of upscale stores and restaurants. The 195-room hotel is impeccably designed and is consistent with the Autograph Collection's mandate that each of the carefully curated properties is "unique in design and thoughtful in spirit."
That spirit was apparent when general manager Mark Shouger introduced his most compliant employees: two robots. "Leo and Cleo both welcomed guests on our opening day in May 2017," Shouger told luckbox. The hotel was the first in the progressive brand to embrace employees willing to work literally around the clock and without breaks, let alone a benefits package.
The three-foot tall devices come from privately held San Francisco robotics company Savioke. The company recently closed a Series B funding round and has secured more than $35 million in private financing. The autonomous service Relay robots are leased or sold mostly to hospitals to deliver equipment, medication and supplies to medical staff, and to hotels to serve guests. The robots can navigate to guest rooms and deliver toothbrushes, towels and room service trays. A Relay robot uses a map of its environment, a laser and a 3D camera sensor to help it navigate.
At EMC2, an in-room Amazon Alexa acts as a concierge that can summon the robot concierges on demand around the clock, with a command as simple as, "Hotel, bring me more towels." Savioke's Relay robots can talk with the elevator to get to the right floor, and their cameras ensure that they don't bump into walls or humans.
About 50% of guests call upon Leo or Cleo during their stays, and in-room dining revenues have increased by 30%. Seeing the robots in action is a novelty worth the price of the late-night dessert menu, and no tipping's required.
With the monthly rental fee of approximately $2,000, a Relay can provide hotel guests with fast, reliable 24/7 service at a lower cost than hiring, training, paying and retain- ing humans. And they're quite a sight to see as they roll through the halls on their errands.
AIBO
Once a species becomes extinct, that's the end of the story. The Jurassic Park films aside, no one has actually succeeded in cloning a creature that's disappeared from the face of the earth. But that's not the case with robotic "animals." Take Aibo, for example.
Sony (SNE) launched Aibo 20 years ago as a dog-like mechanical companion for adults. The Aibo name may stand for "artificial intelligence bot," but it also means "pal" or "partner" in Japanese. Aibo creations walk, roll their eyes, respond to commands, and utter sounds that blend the mechanical and the organic.
The company introduced new models every year, usually sticking to the robot dog theme but occasionally straying into lion or space alien motifs. About 150,000 incarnations of Aibo spread across the planet by the time that the search for profitability dictated the end of production in 2006. Repair service was discontinued in 2014, supplies of replacement parts ran dry and the time had seemingly come to carve Aibo's name into the granite of a tombstone.
Then came the resurrection. Sony resumed production of Aibo last year and promises to provide parts for at least seven years. Perhaps the reintroduction will come to symbolize a resurgence for
Sony. Don't forget that products like the Walkman and Trinitron TVs once made Sony as prestigious as Apple is today.
But what about the cost of the new Aibo? The robotic puppy retails for $2,899.99. That's not a small price tag but who can calculate the monetary value of love? Welcome back, Aibo!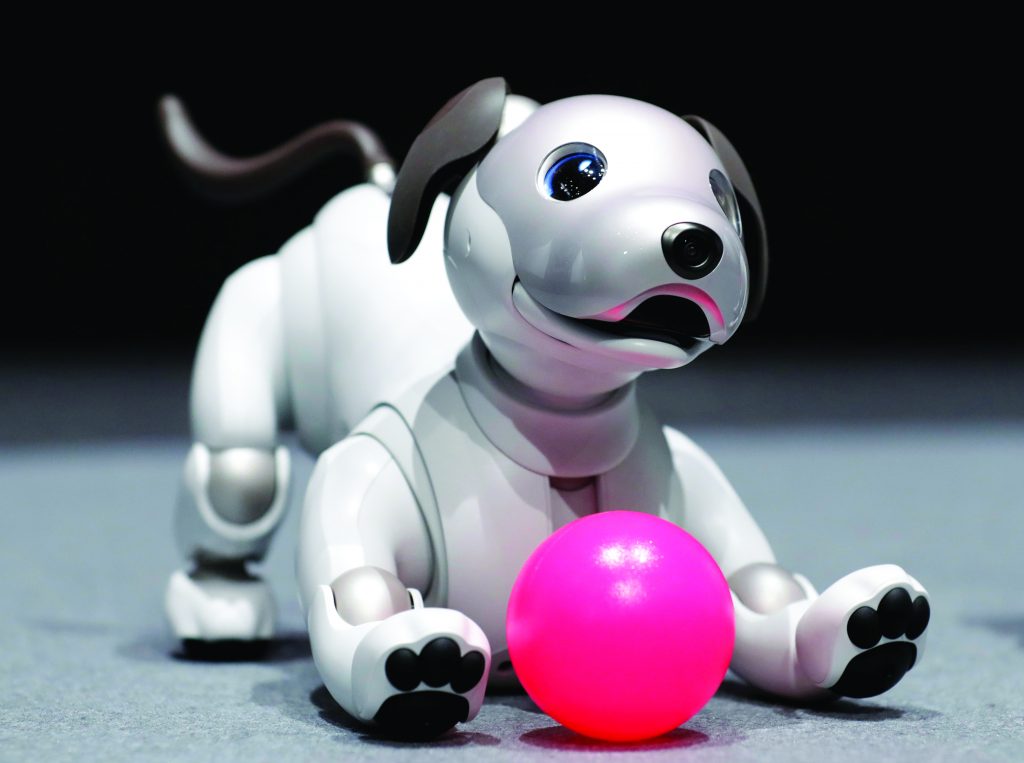 JIBO (R.I.P.)
Jibo—a giggly 12-inch robot without limbs or a real face—informed owners of its imminent demise just before its serv- ers shut down in March. The machine that had become a little friend to so many had been in declining health for months as the company wound down its opera- tions and offered less tech support to its products and customers.
Many admirers of the diminutive personal robot found its death heart-rend- ing. They'd grown accustomed to the little tyke that snapped family portraits, read books to preschoolers, and yakked inter- actively about the weather and traffic.
For Jibo's inventor, Cynthia Breazeal, a renowned roboticist and professor at the Massachusetts Institute of Technol- ogy, the rise and fall of the automaton must have felt like emotional whip- lash. With Jibo, Breazeal had realized a childhood dream and then endured a grownup nightmare.
"Ever since I was a little girl, I've been fascinated by this idea of personal robots," Breazeal told a TEDWomen 2010 audience nine years ago. "I loved the idea of a robot that interacted with us, much like a trusted, helpful sidekick."
Jibo got its start in 2014 with $3 million in seed money, and the company eventually burned through $73 million in funding. When the robot became available to consumers in 2017, critics hailed it as a stunning innovation.
But the relatively long lead time produced consequences. Chinese knockoffs beat Jibo to market. Meanwhile, Jibo was selling for $899, and Amazon (AMZN) was asking 75% less for the competing Echo. By the end of Jibo's run, machines with more functions were selling for less than $100.