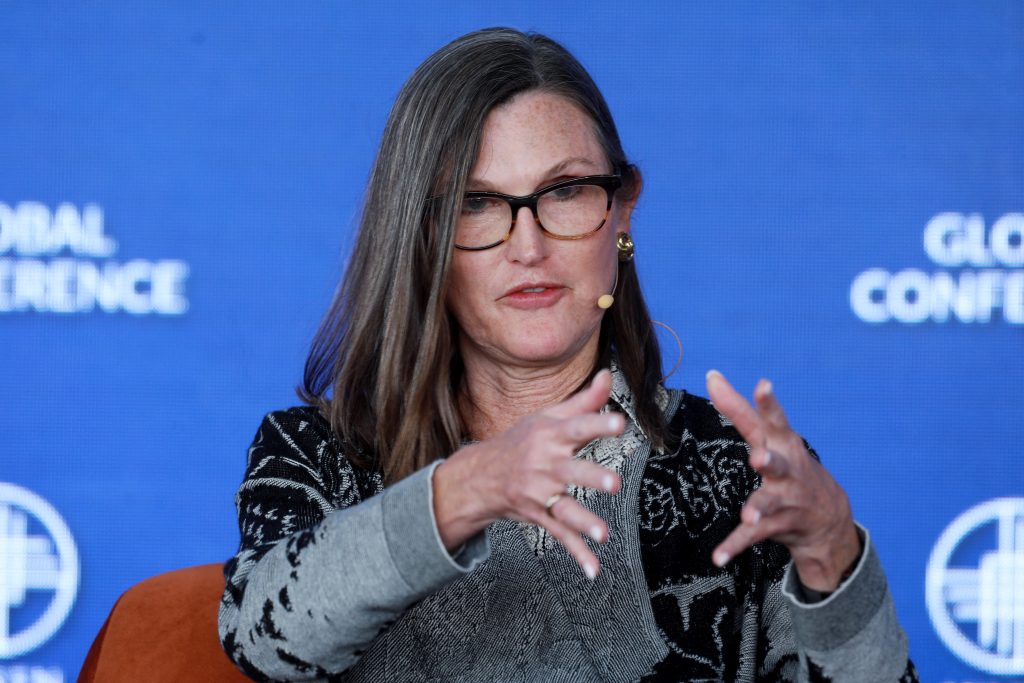 Cathie Wood's fascination with disruptive technology generated plenty of attention at the April FTX Salt Crypto Bahamas conference.
But the central question raised in the April Luckbox analysis of Wood's ARK Innovation exchange-traded funds remains unanswered: If executives aren't buying stock in the companies they run … why is she? (See Garrett Baldwin's full analysis of Wood's ARK ETFs in Insiders Aren't Buying Ark's Hype).
Things just keep getting worse for these funds. Through April, ARKK was off -50.3%, ARKG was off -45.3%, ARKW was off -45.6%, and ARKF was off -47.4%.
The latest problem for speculation based on disruption is Teladoc Health (TDOC), which fell more than 40% after its April earnings report. As of May 1, it was off 64.2% for the year.
Wood doubled down and bought more Teladoc stock, arguing it could be a massive disruptor in healthcare in the next five years. The thematic nature of the ARK strategy relies on the fund's ability to pick the right company in this sector.
As noted in the April Luckbox: "Another ARK Innovation favorite, Teladoc, could succeed in telemedicine, but nothing has stopped virtual medicine from thriving across competitive, independent health networks. So is the metaverse the future of virtual surgery support, and will that drive radical disruption and incredible profits for Teladoc investors? Or will it lose part of its 13% market share to competitors, including Sharecare (SHCR), Amwell (AMWL), and other telehealth competitors?"
No one can rationally answer that question.
Luckbox continues to monitor the insider buying and selling of Teladoc stock for clues of a bottom. Over the last year, the stock saw $18.1 million in insider stock sales.
Yet, there's been no insider buying. So, again, if the CEO and the CFO aren't buying the stock, why is Wood?
Authors:
Tim Melvin, a 30-year veteran of financial markets, uses rigorous quantitative analysis based on the principles of deep value and private equity styles of investing of investing.
Garrett Baldwin is a momentum trader, economist, editor-at-large of Luckbox Magazine and the executive producer of Money Morning LIVE.