Making Strides for Legal Highs
The cannabis industry may grow substantially this year, especially in the Midwest. Here's how the midterms could affect the business.
Midterm voters will decide the legal fate of recreational cannabis in a number of states, sparking speculation about how the balloting may affect pot stocks and the industry at large.
Those five states—Maryland, South Dakota, Missouri, Arkansas and North Dakota—had initiatives or amendments on their midterm election ballots at press time. Oklahoma almost marked a sixth, but its state Supreme Court in September denied a request to include a recreational legalization measure on the 2022 ballot. Medical cannabis is legal in all six.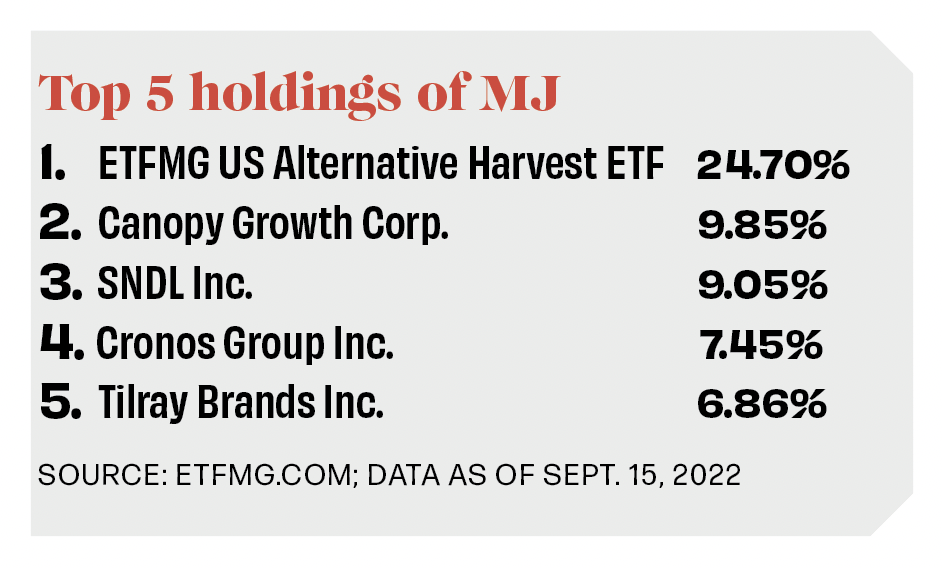 But cannabis remains a federal Schedule 1 controlled substance and has been since former President Richard M. Nixon signed the Controlled Substance Act into law in 1970. California—where Nixon had previously served as both a member of the U.S. House of Representatives and the U.S. Senate—became the first state to propose a legalization ballot measure only two years later. It was defeated, garnering only one-third of the voters' support.
A little over two decades later, the Golden State made history yet again in 1996 as the first state in the union to legalize medical cannabis, sewing the first patch in what is now a patchwork of more than three dozen states with laws permitting the legal consumption of pot. In total, 37 states have legalized cannabis for medical use, and 19 have legalized its adult recreational use and sale.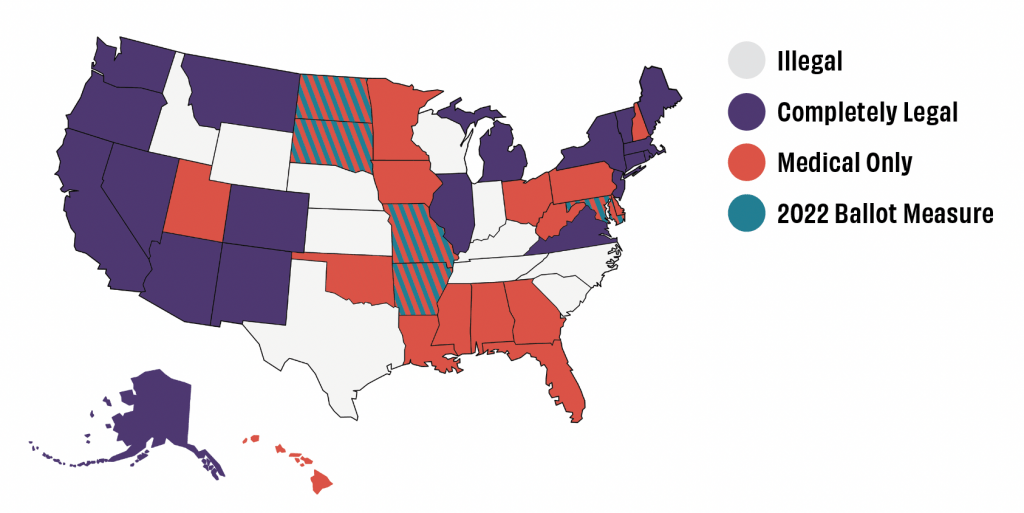 Basic math tells us that 19 could soon become 24, but even if all five states pass their initiatives and amendments, is it enough to move the needle?
"There are so many legal states now that the addition of a few doesn't matter much in my view," said Alan Brochstein, the founder of New Cannabis Ventures and 420 Investor, via email. "A really significant state, like say Texas (where there will never be a referendum because the state doesn't allow them), could be important. When I look at the states that are or that may be voting, they don't really matter in my opinion."
Brochstein has been a cannabis industry analyst since 2013, so he's witnessed the market's reaction to two midterm elections and two presidential elections. With that hindsight, he maintains that elections generally aren't too impactful.
"It can help when there are referendums of adult-use legalization that get improved," he noted, "but the composition of the House or Senate or even the presidency don't have a big impact."
Still, other industry followers, such as the principal of Denver-based financial services platform Cannabis Capital Advisors, Christopher Stefan, say elections do matter "from the mayor, to the state, to the governor, to the Congressional map, to the Senate map, to the people they put in positions as regulators and U.S. attorneys."
"The candidates that you vote for to get put into office to make the law, pass the law and /or influence the rules are going to have a lot of impact over how that market looks," Stefan said. "Those rules really do matter and will have material impacts in the marketplaces these companies operate in."
The rules, he said, are the most important determining factors in any market. What makes election cycles so critical is that they represent the greatest opportunity to influence or change those rules.
Asked whether industry leaders should closely follow elections, Stefan said, "They better be."
Mason Tvert, a partner at the cannabis policy firm VS Strategies, said passing state laws to legalize cannabis can have a ripple effect.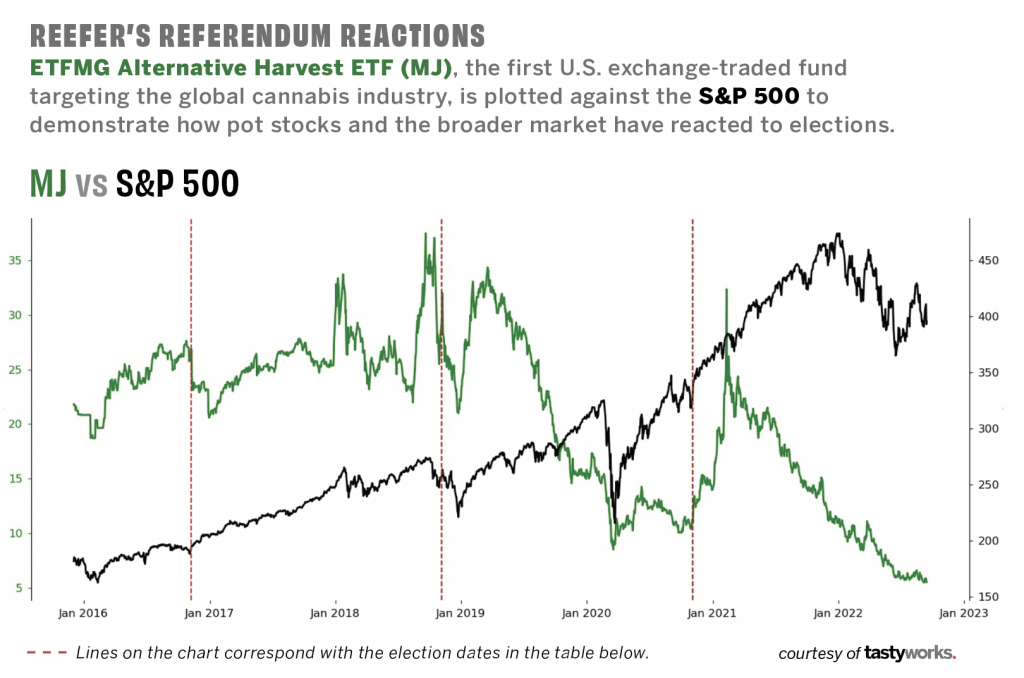 "Every year that new states adopt adult-use laws," he said, "we see more federal officials taking the issue seriously, beginning to speak with their constituents about these issues, and in many cases, beginning to represent those constituents' interests at the federal level."
While Tvert said predicting a date for passage of federal legalization is "a fool's errand," he noted that when there's more discussion or any sort of legal development related to cannabis, it tends to affect publicly traded companies and the general markets overall.
"This year could result in substantial growth of the cannabis industry, especially in the Midwest," he said. "And that's a part of the country that thus far has had fewer advancements with cannabis policy."
But Tvert cautioned industry observers should keep in mind that ballot measures—even if approved on election day—could still face legal challenges before they're implemented.
Over 54% of South Dakota voters in 2020 approved a state constitutional amendment to legalize the adult recreational use of cannabis. Three months later, a circuit judge ruled the measure was unconstitutional because it constituted a revision of the constitution rather than an amendment—a decision the South Dakota Supreme Court upheld.

Recreational cannabis is back on South Dakota's ballot in 2022, but what happened in 2020 should serve as a sobering reminder that neither making the ballot nor winning voter approval guarantees a measure will be put into practice.
"In states with more conservative-leaning state Supreme Courts or more conservative-leaning legislatures, there's been a greater likelihood of speed bumps or possibly even roadblocks," Tvert said. "And so, it'll be something to look for as to whether state lawmakers or other opponents of cannabis policy reform are taking actions to prevent implementation."