A longtime part-time trader continues to learn new tactics and still enjoys winning
James Heidbreder developed an interest in trading when he was still in high school. First, he heard his economics teacher discuss the markets with a University of Colorado finance professor. Then he read Louis Engels' book, How to Buy Stocks.
These days, his favorite trading strategy is covered calls and vertical options bounded by supply and demand zones. He also likes head-and-shoulders patterns or bull-and bear-flag formations. "The tastytrade method—'trade small & trade often' goes contrary to 'let your winners run,' but the approach is working for me," he says. "Supply and demand zones, plus the Follow Traders feature on the tastytrade platform are key for me."
Heidbreder attributes 0% of his successful trades to chance. "Luck plays little role," he says. "Sound strategy and tactics determine a trader's consistent profitability and yield."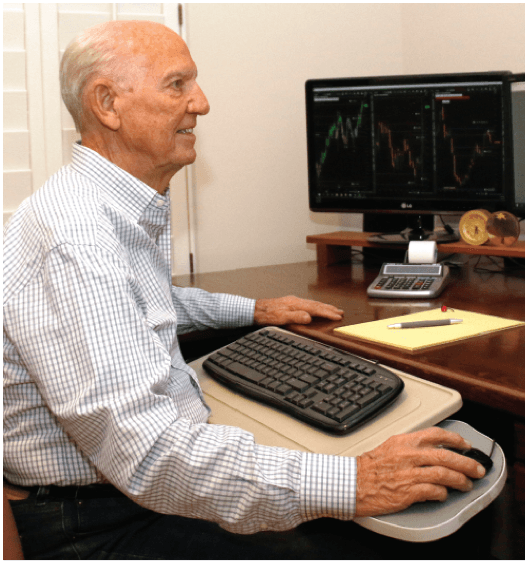 But he advises caution. "I began trading at tastyworks before I was competent in using the platform," he recalls. His success is based on following tastytrade traders and then trading only when their trades fit the supply and demand zones he plots on the TD Ameritrade thinkorswim platform.
For him, a good chat could lead to a good trade. "In the '80s, each day a good friend and I would talk 'trading,' and we made money."
The friend passed away and Heidbreder fell out of the habit of trading. "But now the folks at tastytrade provide trading ideas in their daily programming in the same manner as my friend did," he maintains.
He advocates learning from mistakes. He took a lesson to heart when his infatuation with a pharmaceuticals stock led him to disregard his supply and demand zones. He wound up losing nearly half of his investment, but it helps keep him focused on the fundamentals.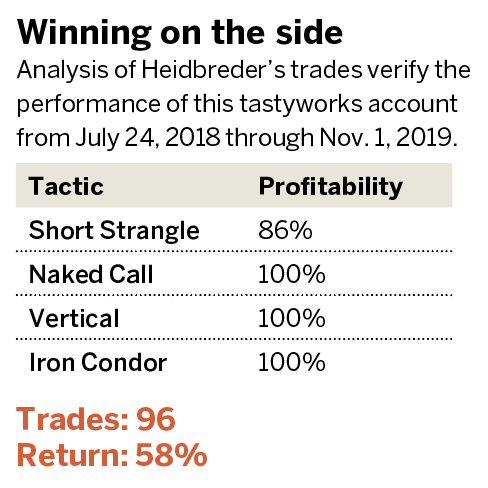 Follow Traders: Viewers of the tastytrade online network can follow the trades of their favorite on-air personalities in real time with the help of a free feature within the tastytrade app (click "View Trades") and in the tastyworks brokerage platform. Heidbreder says the feature provides actionable trading ideas from legendary traders like tastytrade's Tom Sosnoff and Tony Battista.