Surf Air Plans First Public Offering via Direct Listing
Going public will help fund Surf Air Mobility's ambitious plan to use integrated hybrid-electric engines on regional passenger flights.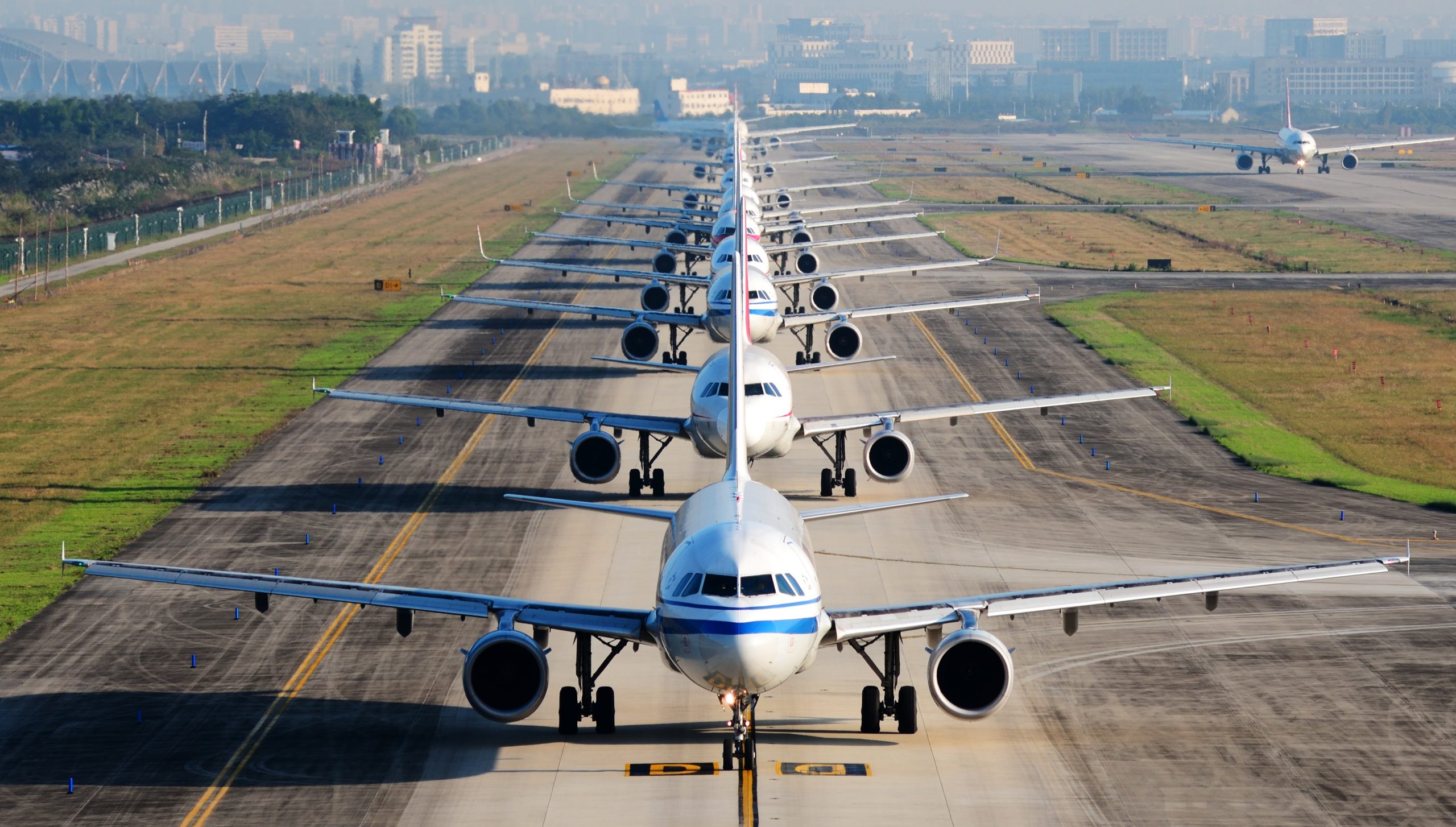 As of today, Surf Air Mobility operates as a subscription-based regional airline, shuttling its members between about a dozen airports across California, Nevada and Texas.
Like many of its competitors, Surf Air is planning to aggressively grow its customer base and the number of cities that it serves in the coming years.
However, Surf's future ambitions are somewhat unique, because the company hopes to grow by utilizing hybrid engines—marrying traditional plane propulsion systems with innovative hybrid-electric technologies. In that regard, the future potential of Surf Air represents a somewhat intriguing story.
Since 2012, Surf Air Mobility has steadily grown its base of members, which now exceeds 5,000 individuals. Members pay an initial sign-on fee of about $1,000, and then choose from a variety of monthly subscription packages.
For example, some members pay as little as $199/month, gaining access to Surf Air's regularly scheduled flights using a pay-as-you-fly model. Other members pay as much as $2,499/month for the company's all-you-can-fly "Freedom" membership.
On top of those privileges, Surf Air customers also have the ability to charter one-off trips to practically anywhere in the world using a wide range of different aircrafts.
One of Surf Air's key differentiating tactics is to operate out of smaller, regional airports—those that are located in close proximity to large urban centers. For example, Hawthorne Municipal Airport near Los Angeles and San Carlos Airport near San Francisco. This approach allows Surf Air's members to avoid the hassles and congestion associated with large metropolitan airports.
Surf Air hopes to soon rely on hybrid technology to ferry its members on shorter-duration trips. These planes would operate much like a hybrid car, combining traditional aviation propulsion technologies with an integrated electric motor and battery system.

Source: einfochips.com
In the airline industry, the use of hybrid engines in smaller airplanes is viewed as the first step toward full electrification of the industry—assuming the latter ever fully materializes.
Initially, Surf Air is hoping that the hybrid engines will help it optimize operational efficiency by reducing fuel expenses. But over time, the company also hopes to help reduce the carbon footprint of the industry, with particular emphasis on shorter-duration, regional flights.
As a means to those ends, Surf Air signed a deal with Jetstream Aviation Capital in October of last year to acquire as many as 250 hybrid powertrains designed specifically for the aviation industry.
An integrated hybrid-electric propulsion system has already been successfully tested on a specially-outfitted Cessna Grand Caravan, but hasn't yet been approved for use by the Federal Aviation Administration (FAA). That approval could come as soon as 2025.
Surf Air's move to acquire the hybrid powertrains makes even more sense when one considers the company's other major announcement in 2022. In May of last year, Surf Air announced it would merge with Southern Airways Express, a regional airline that's widely regarded as the most prolific operator of Cessna Grand Caravans in the United States.
Based on these combined initiatives, it's widely expected that the newly combined company will eventually feature hybrid engines in the Southern Airways fleet. For its part, Southern Airways has an outstanding order to purchase an additional 100 Grand Caravans over the next five years.
As of June 2023, the Surf Air Mobility merger with Southern Airways Express hasn't yet been consummated, but it is expected to be finalized when Surf Air goes public via a proposed direct listing this summer.
Commenting on the potential of the combined company, Southern Airways Express CEO Stan Little told Airline Weekly, "I want to be the first airline that puts paying passengers on a hybrid electric airplane."
Surf Air registers for direct listing
According to a recent report from Seeking Alpha, Surf Air Mobility is currently working with Morgan Stanley to prepare for a direct listing of the company's shares at some point this summer.
In November of last year, Surf submitted a draft registration with the U.S. Securities and Exchange Commission (SEC) to list via direct listing in 2023, after a previous plan to go public via a SPAC merger was abandoned.
Private companies traditionally debut in the financial markets through a process known as an initial public offering (IPO). However, since 2018, direct listing has been another option for going public. Companies that pursue direct listings often share one valuable characteristic: Name recognition.
Name recognition can be key to the direct listing process because direct listings don't provide the same degree of marketing and promotion as traditional IPOs (i.e. fewer road shows). That means any company planning for a direct listing should be able to command a high degree of organic demand for its shares, to help ensure a smooth debut in the market.
In those cases, a direct listing can be attractive, because they are more cost-effective than a traditional IPO.
For example, Slack (WORK) paid its direct listing advisers roughly $22 million when it went public in 2019. In comparison, the total IPO fees paid by Snap Inc. (SNAP) to its banking advisors in 2017 was around $85 million.
Importantly, direct listings have one considerable drawback—or at least they did, until December of last year. Previously, the process of raising fresh capital wasn't as efficient through a direct listing as compared to an IPO.
However, changes implemented by the Nasdaq and New York Stock Exchange at the end of 2022 have arguably made it easier for companies to efficiently raise new capital through a direct listing.
Prior to the changes, companies going public via a direct listing were mandated to sell their new shares according to the price range outlined in the registration statement. But that was often problematic, because of the unpredictable nature of the market.
Thankfully, those changes were officially sanctioned by the U.S. Securities and Exchange Commission (SEC) at the end of 2022, and companies going public via direct listing can now expand the potential price range of their shares on the first day of trading—as much as 20% below, or 80% above, the range indicated in the registration statement.
As a result, many industry experts are predicting an uptick in direct listings in the coming years.
In 2018, Spotify (SPOT) became the first-ever company to go public using a direct listing. And since then, another 12 companies have followed suit.
Two years ago, there were six direct listings, including Coinbase (COIN) and Roblox (RBLX). However, public offerings fell off a cliff last year amid the bear market, and only one company opted for a direct listing in 2022—Bright Green (BGXX) from the cannabis sector.
The initial reception for Bright Green's shares was extremely positive. The stock opened well above its reference price of $8/share, and rallied as high as $36/share on the first day of trading. However, shares in Bright Green have underperformed in the interim, recently dropping below $1/share.
In 2023, Surf Air isn't the only company planning to debut its shares via a direct listing. CoolCo—a Norwegian company specializing in liquified natural gas (LNG)—announced in February that it also plans to conduct a direct listing in 2023.
For more context on the 2023 rebound in the global travel sector, check out this new Luckbox article. To follow everything moving the markets in 2023, tune into tastylive—weekdays from 7 a.m. to 4 p.m. CDT.
Sage Anderson is a pseudonym. He's an experienced trader of equity derivatives and has managed volatility-based portfolios as a former prop trading firm employee. He's not an employee of Luckbox, tastylive or any affiliated companies. Readers can direct questions about this blog or other trading-related subjects, to support@luckboxmagazine.com.