The Business of Esports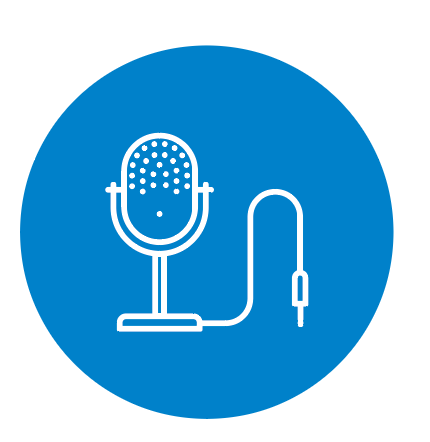 "The fastest-growing entertainment phenomenon of this generation." That's how the hosts of The Business of Esports podcast—William Collis, Paul Dawalibi and Arda Ocal—characterize professional video gaming. Their podcast sheds light on what's happening in esports and outlines possible strategies for the business.
The success of The Business of Esports is rooted in the broad nature of its subject. Each hour-long episode is filled with varied esport conversations, keeping discussion points hot and refreshing. One moment the hosts are assessing public sentiment in the esports community and the next they poke fun at a tweet by Meek Mill, a rapper planning to invest millions in a new esports team. Each week, the team of hosts unveils niche and untouched sectors of the competitive gaming realm so the audience might take advantage of potential opportunities.
As the co-founder of a notable gaming company, Collis offers a unique perspective on the world of competitive gaming. In 2016, he helped launch Gamer Sensei, the world's largest esports coaching education platform. He went on to co-found a prominent esports team known as Team Genji. Host Paul Dawalibi, a seasoned gamer and entrepreneur, serves as CEO of Conquest, a marketing agency for brands looking to get involved in esports. Ocal, the third host, is a broadcaster based in New York and serves as a buffer between Collis and Dawalibi, prompting them with questions and redirecting the conversation when it gets too heated.
The hosts provide a candid analysis of the risks and rewards of getting involved with gaming companies and teams. In Episode 15, Collis and Dawalibi weigh in on what companies they believe would make good investments. Although Goldman Sachs (GS) analyst Michael Ng suggests Take Two Interactive (TTWO), Zynga (ZNGA) and Activision Blizzard (ATVI) are among the wisest esport stock picks, Collis takes a stand against his case, arguing that Zynga should be dropped from the category and Activision represents the future.
In an industry that's unfamiliar but growing quickly, investors would be wise to pick up a pair of headphones, type in The Business of Esports and press play.
Jessica Christoffer, an editorial intern for luckbox magazine, is a student majoring in journalism at the University of Wisconsin-Madison.