Exchange-traded funds reduce risk by diversifying portfolios
Retail investors had their choice among 3,145 exchange-traded funds (ETFs) as of the beginning of this year, according to Morningstar. But how do you pick the right ones?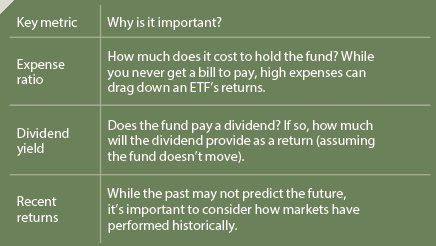 Here are some key questions to ask and three metrics to consider. Keep in mind that nobody has to choose just one
ETF and that prudent investors often add diversification on top of diversification.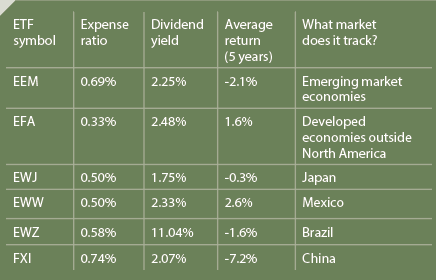 A great question to start with is this: "Where do I see growth potential around the world?" Investors with money already invested in U.S. stocks may look overseas for diversification. Here are some possible global funds: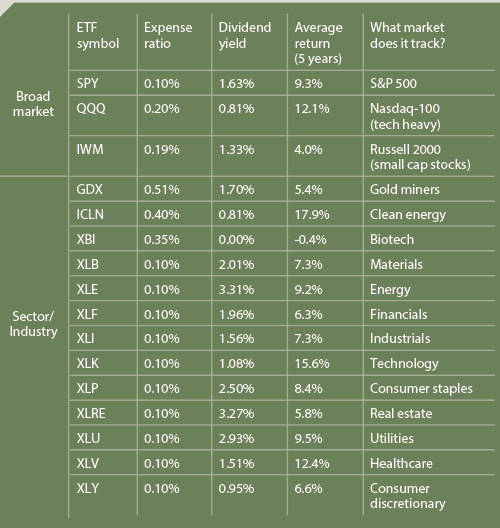 What if an investor decides to stick with domestic funds? Well, after chanting, "USA…USA," it's good to assess both broad market ETFs and sector- or industry-specific funds.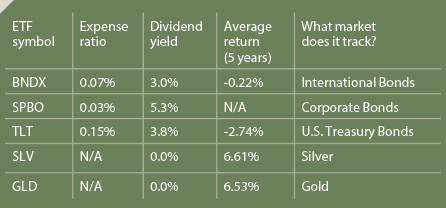 Also consider whether to invest just in stocks. Certain ETFs provide access to markets like bonds and precious metals.
Tool Kit: Priceless (Free) Resources for Active Investors & Traders
cherry picks

Stocks/ETFs, options, futures & crypto
Basic to intermediate
A quantitative newsletter on the markets from tastylive's research department. Each week, the team discovers new opportunities and trade ideas. Also a quarterly earnings edition. Every Tuesday.
Sign up at tastylive.com/cherry-picks
---
tastylive TRENDING
(ON YOUTUBE)

Market news, opinions & analysis
Basic to advanced
Follow the big stories that are moving the market. Subscribe for new content daily.
SIGN UP AT YOUTUBE.COM/@TASTYLIVETRENDING
---
cherry bomb
Stocks/ETFs, options, futures & crypto
Basic to intermediate

Premarket analysis direct to your inbox! Daily analysis before the opening bell. tastylive co-founder Tom Sosnoff kicks off every week followed by chief quantitative strategist Tom Preston. Five emails
per week.
Sign up at tastylive.com/NEWSLETTERS
---
learn center
Stocks/ETFs, options & futures

Basic to intermediate
Options? Futures? Implied volatility?
This essential knowledge platform provides comprehensive online courses that teach the crucial concepts, strategies and mechanics that make successful traders.
Visit tastylive.com/learn
---
tastylive Financial Network
Stocks/ETFs, options, futures, crypto & forex
Basic to advanced

Sixty hours of live, educational, yet often irreverent, original programming each
week. More than 20 on-air traders provide financial information, investment strategies
and entertainment related to stock and
options trading.
Visit tastylive.com