This cheat sheet shows the results of studies testing for average volatility and correlations
Cryptocurrencies have become a trading realm onto themselves. Investors have hundreds of coins to choose from, and new ones keep emerging. Among all the markets, bitcoin and ethereum are the largest. This cheat sheet focuses on some of what traders need to know before adding coins to a portfolio.
Bitcoin and ethereum are traded as futures contracts under the tickers /BTC and /ETH. They expire like all futures, so a long-term hold would mean rolling to the next liquid contract.
There are other factors to consider:
1. Many brokerages do not allow for short selling of cryptocurrencies, making it challenging to play the market. 2. Traders should watch out for high margin requirements.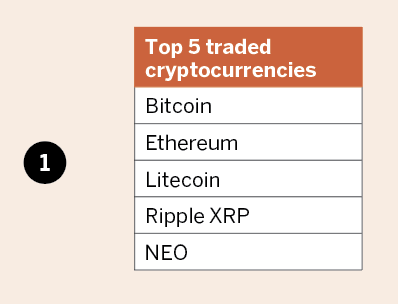 Be on notice that bitcoin, ethereum and ripple have been much more volatile than other assets, at least up to this point. When testing for correlations, Luckbox finds that the S&P 500 versus most of the cryptocurrencies used in the test is relatively non-correlated. That said, bitcoin does have a stronger positive correlation with ethereum.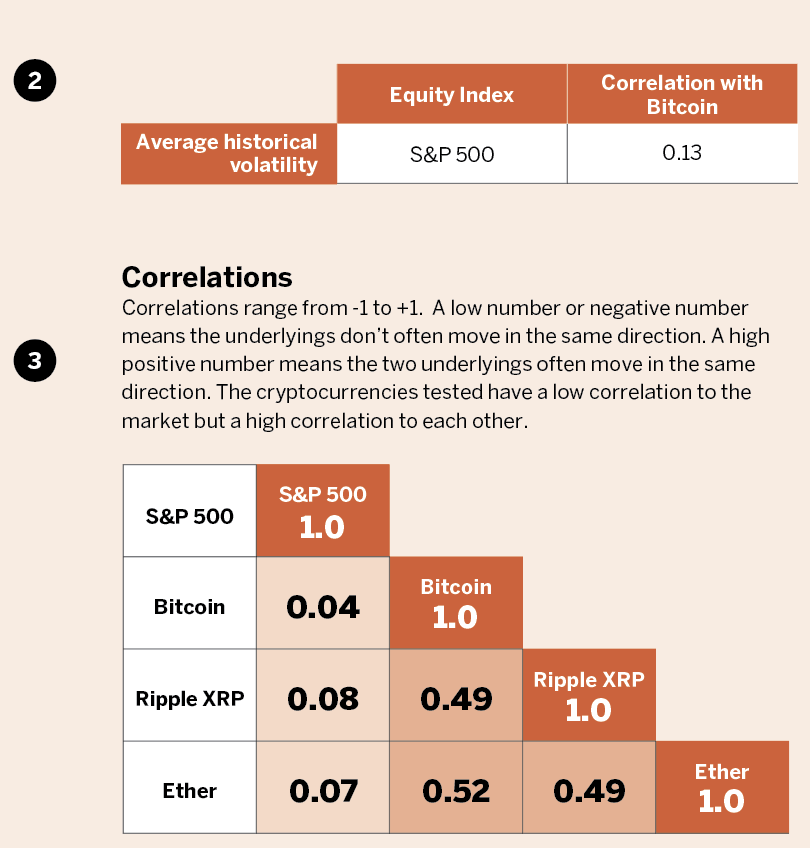 Mike Hart, a former floor trader at the Chicago Stock Exchange and proprietary futures trader, specializes in energy markets and interest rates. He's a contributing member of the tastytrade research team. @mikehart79