Liquidity is essential to successful trading
Traders think of price discovery—an essential characteristic of any market—as the process that sets spot prices. It's a matter of buyers and sellers making transactions. Having lots of participants results in a liquid market that sets prices efficiently and promotes quick execution of trades.
In the world of fine art, some unusual dynamics set the tone. While art objects possess inherent value, the markets for them tend to remain relatively illiquid. As a result, selling high-end art can be a slow process with only a small number of participants and a long time between sales. That makes price discovery unpredictable.
In contrast, modern equity trading is usually built on information provided by hordes of traders coming together to bid and offer contracts. That creates liquidity that ensures a fair price.
Successful options traders identify which liquid stocks to trade and steer clear of illiquid ones. Luckbox built this cheat sheet with that in mind.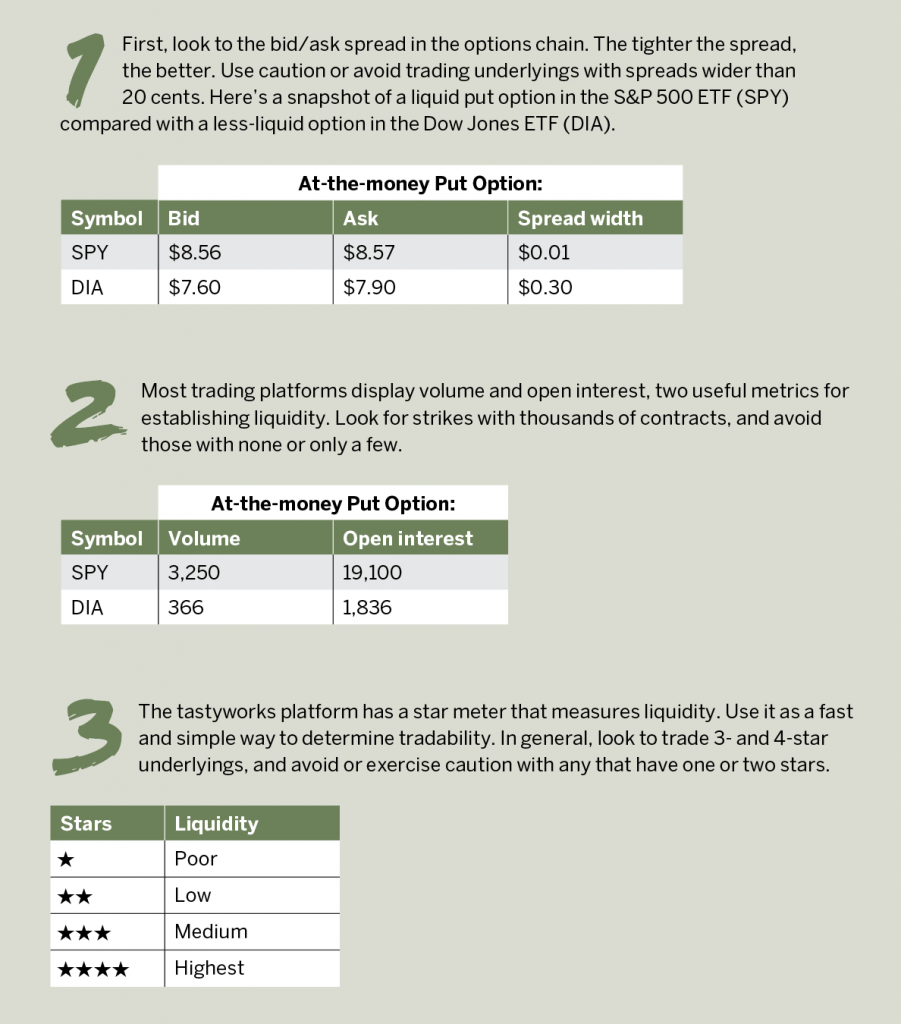 Mike Hart, a former floor trader at the Chicago Stock Exchange and proprietary futures trader, specializes in energy markets and interest rates. He's a contributing member of the tastytrade research team. @mikehart79