A former floor trader shares sights from his 18th visit to Burning Man
Images and commentary by Alan Matthew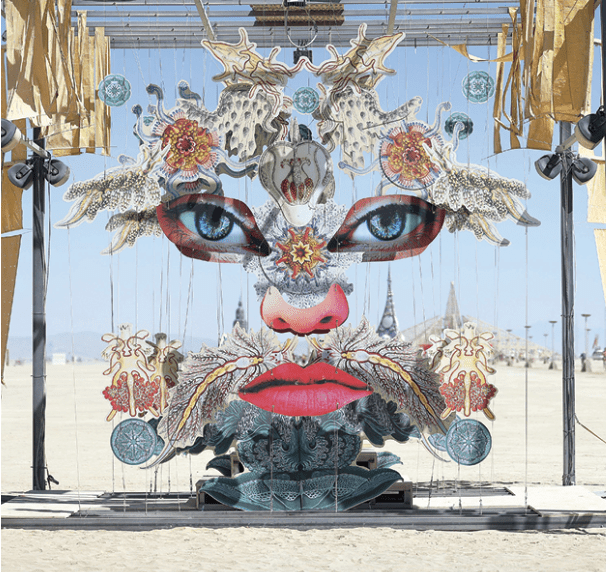 Burning Man, which bills itself as "the place to find out who you are and then take it a step further," showcases human ingenuity and inspiration for nine days each year. An estimated 80,000 artists, cultural iconoclasts and Silicon Valley icons meet annually in Nevada's Black Rock desert to find themselves.
Notes from the Playa
Burning Man, the annual head trip in Nevada's Black Rock Desert, seemed especially gratifying this year. After the extravaganza was cancelled twice because of COVID, artists and artisans bounced back this time by multiplying the number and size of installations and vehicles.
Burners went big—but so did the weather.
Project builders coped with wicked windstorms and far too much micro powder dust. In the many whiteouts, production and traffic slowed to a crawl. Daytime temps topped 100 degrees. The dust wreaked havoc upon cell phones and sent electrical and mechanical equipment into spasms of erratic behavior. With cooler temps, the nighttime ruled.
The extreme conditions separated the self-starters from the posers. Naked partygoers seemed to fade away when the situation required real work.
But the event came together just the same.
Dusk to dawn from Aug. 28-Sept. 5, Burning Man showcased fire, sound, lasers and lighting technology. Nightly drone shows were a big hit. The changing shapes and colors of synchronized drones danced above our heads, including a gigantic image of Burning Man founder Larry Harvey walking across the sky.
And once again, The Mayan Warrior art car (a perennial favorite) displayed an amazing blend of laser art and sound technology.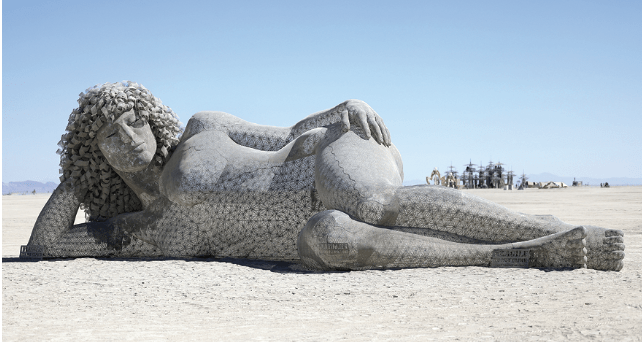 One night, a stranger walked up and asked me if I'd like to photograph nightclubs. I said yes. He told me that Above and Beyond, my favorite electronic music group, was playing at The Opulent Temple, my favorite nightclub on the playa.
Cameras in tow, I raced over. Surprisingly, they remembered me from past Burns and ushered me behind the curtain. And so began another chapter in my Burning Man 2022 experience.
Alan Matthew, a former floor trader, is CEO of the venture capital firm Tribal Ventures, LLC
Click here to see all of the images.
Correction: In the print version the image below was misidentified. The correct title is shown below.