These Bands Are Sure to Cause a Riot
Riot Fest's most underrated rockers
With over 90 artists across five stages and three days, Chicago's Douglass Park was booming with music Sept. 16-18. Crowds from all over the country and world came to see an epic mix of rock, punk, hip hop and alternative. With big-name headliners like My Chemical Romance, Nine Inch Nails, and even Ice Cube, it easily lured music fans in. But here are some Riot Fest names that don't often get the recognition they should.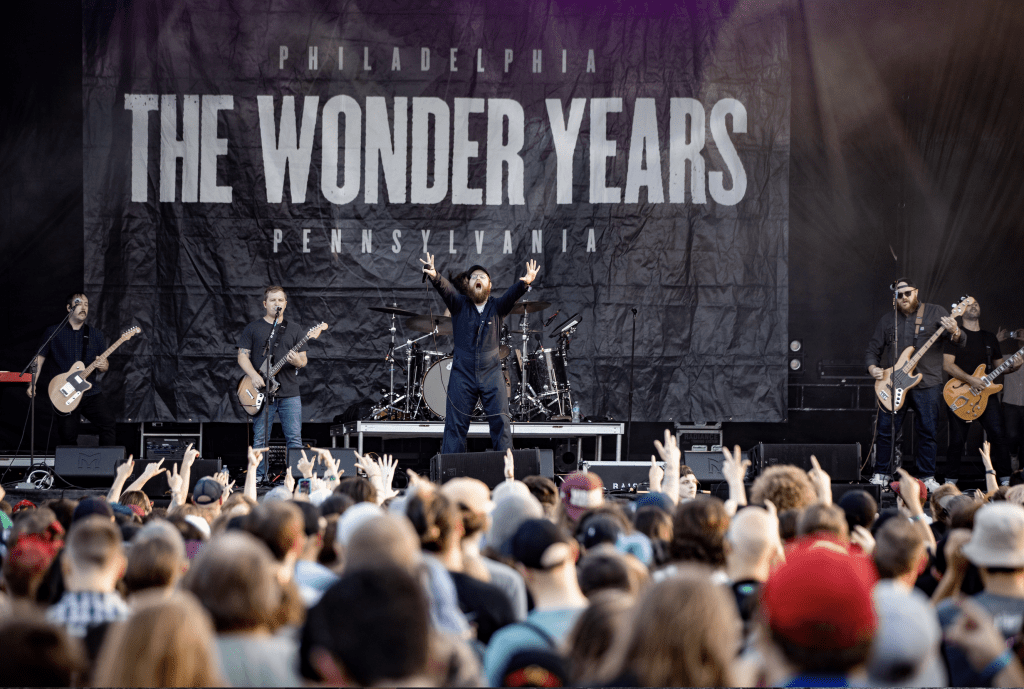 The Wonder Years
Lansdale, Pennsylvania
Dating back to 2005, The Wonder Years are by no means a new band, but they're still going strong and released their latest album, The Hum Goes on Forever, today. For a band with deep roots in 2000s pop-punk, they often stray into emo territory for lyrics. Talking between songs on Sept. 16th, frontman Dan Campbell told the audience he's often asked to record "liners" for Spotify or Apple music to introduce the band's songs. Naturally the requests are for peppy, upbeat "we hope you like our song" chatter, but as Campbell put it, "This record's about hanging with your friends and chilling. That's what they're looking for. I can't give it to them, I'm too fucked up." This reflects themes for the band. However, songs like Came Out Swinging, which the band ironically ended on, serve to remind us that we all go through tough times and there's light at the end of the tunnel. 
Readers should also check out Old Friends Like Lost Teeth, a track from the new album. The song comes across as uplifting in tone but reveals darker themes and hides some darker lyrics about remembering lost friends—something so many can relate to.
POORSTACY
Palm Beach, Florida
At 23 years old, POORSTACY sits at the younger end of the spectrum for Riot Fest artists. And like many 23 year olds, he's still trying to figure out his direction. Fans of Juice WRLD may want to check out his earlier songs that fit within the emo rap genre. Despite his young age, POORSTACY understands his audience, especially for Riot Fest's main stage, as he put together a heavier setlist. For songs like Abuse Me and Jump, he was able to rile up the crowd with screams that echoed the reactions fans have for Slipknot and Korn, even coaxing a sizable circle moshpit at 2 p.m. While POORSTACY's discography can feel eclectic, any music lover of popular genres from the last 20 years can find their place in his work.
Metal fans should check out the 2021 album Party at the Cemetery.The album has a wide range of sound with songs and moments that feel reminiscent of bands like The Used, Underoath and Bring Me the Horizon.
Hip hop and emo-rap fans should try the 2019 EP i don't care.
JXDN
Chattanooga, Tennessee
JXDN (pronounced "Jayden") knew which songs to play for his audience at Riot Fest, offering more of his pop-punk sounding tunes, despite also having hip hop influences. He's one to see live, because songs like Angels and Demons hit much harder in person than on the recorded album, thanks to an actual drum set and guitars turned much louder than on the recording.JXDN accented many of his songs with throaty screams, something his fans may not have known he was even capable of. In what was an emotional concert for the 21-year-old singer, JXDN vulnerably told the crowd he lost his best friend only two months prior, launching into a passionate performance of his song Pray. JXDN went on to pay tribute to XXXTENTACION with a cover of his song It's Fading To Black. It felt fitting given the song was a collaboration between XXXTENTACION and Blink-182, mirroring JXDN's own mix of emo rap and pop-punk.
Fans of Blink-182 should check out the song Wasted Year. It draws clear influence from Blink's 2003 hit Feeling This, which is understandable given the writing credits to Blink members and Travis Barker's drumming and production of the album.

Those looking for a pop-punk/emo-rap blend can check out Tonight. The verses emulate a vibe from songs by iann dior, who provides vocals on the recording. While the chorus swaps out the hip hop electronic percussion for Barker's quintessential style, seemingly shifting genre's mid-song.
Alexisonfire
St. Catherines, Ontario
Having just released their brand-new album Otherness, Alexisonfire came to Riot Fest eager to please longtime fans focused on a mix of songs from earlier albums. While it's cliché to mention a band's uniqueness, Alexisonfire justifies it, given the blend of three vocalists that vary from clean vocals, to gritty growls, to full-on screams. All three singers stood out in their own right during the band's setlist. They also showcased their growth and evolution through the years, playing their way through four songs from four of their five studio albums to start the set. In the 2000s, it was often easy to miss bands in the post-hardcore and screamo genres, given the glut of bands who tried to break into the genre, but Alexisonfire is definitely one worth some attention.
For a song that should be praised as a different sound, check out The Northern, which takes full advantage of all three vocalists. The song builds from the melodic steady intro into something much harder and then backs off to a more peaceful harmonic lull that borders on haunting.
Those looking for a song that comes out of the gates hard and fast, with a drum and guitar breakdown to get stuck in your head, look to This Could Be Anywhere in the World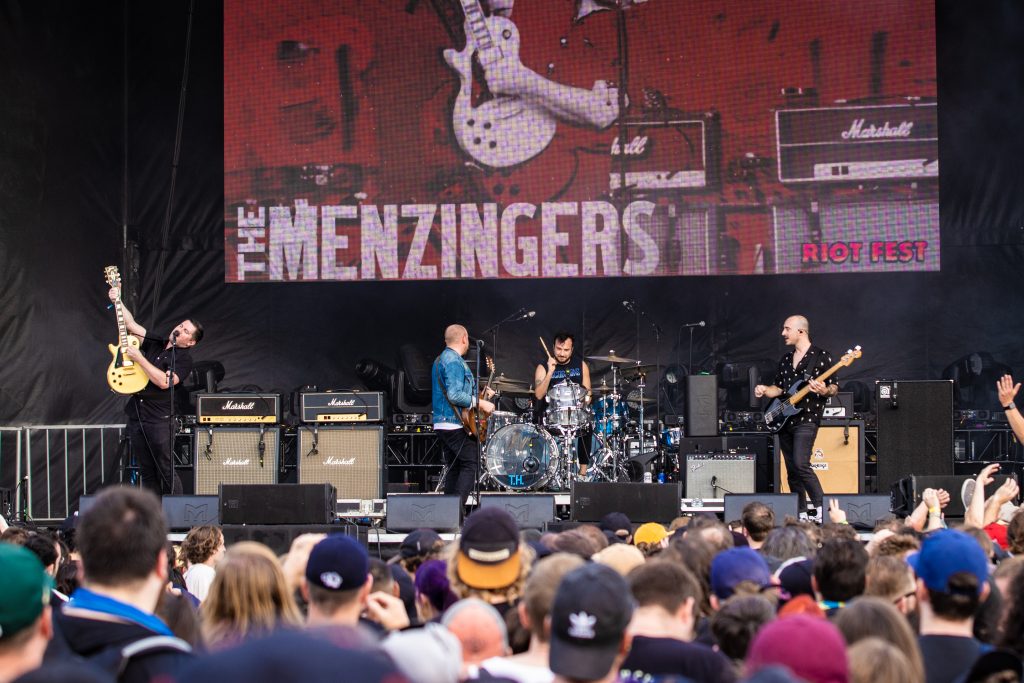 The Menzingers
Scranton, Pennsylvania
In a period when pop-punk was perhaps losing steam, The Menzingers formed in 2006 to produce a more classic punk sound for their debut album. Over the next few years, they've almost morphed into a more straightforward rock band, softening their drums and accentuating a slightly slower vocal pace. At Riot Fest Chicago in September, they performed their 2012 album On The Impossible Past in its entirety, which celebrated its 10th anniversary in February. The album sits in that progression where you can hear the band moving to a more traditional rock performance, easing up on the typical punk tones with less of an aggressive shouting feel and slightly smoother tempo. Notable songs from the album are Good Things and Casey, as they stand out from the rest of the album with a more unusual vocal structure and chord progressions.
Readers looking for some of the band's bigger hits can look to the 2017 album After the Party, including the title track, which is perfect for anyone who needs a new rock anthem to belt out in the shower.